Zillow Mortgage Marketplace Android™ App
How much can you afford? What will the mortgage payment be? Find a great rate for your home purchase, or use our calculators to become a more informed shopper, all from your Android phone.
Calculate affordability, monthly mortgage payments, refinancing costs
See live rates and interactive rate charts
Get personalized loan quotes, see lender ratings and reviews and contact a lender you like - instantly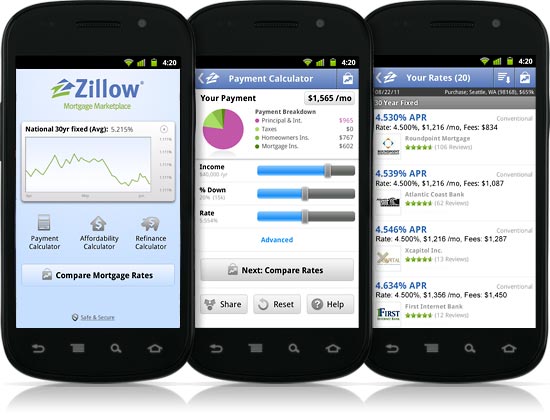 ---
Also on iPhone:
---
Also on Android:

Get answers on the most popular real estate app on Android.
---