Zillow Mortgages Android™ App
The Zillow Mortgages Android™ App has the tools you need to become a better-informed home shopper and find a great mortgage rate that will save you money over time.
Calculate how much house you can afford
Estimate monthly mortgage payments
Explore refinancing costs and breakeven points
Get custom loan quotes from rated and reviewed lenders
Shop rates for special loan programs such as HARP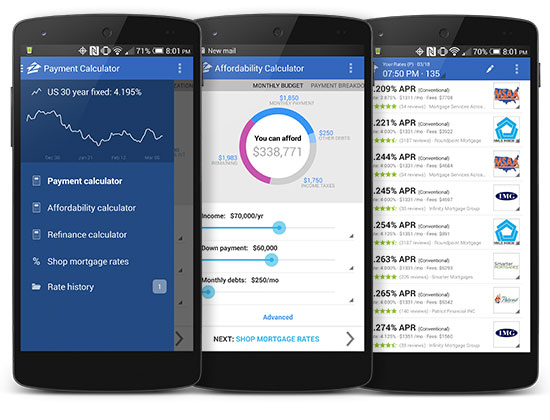 ---
Also on iPhone:

How much house can you afford? What will your mortgage payment be? Get real-time rates, easy-to-use calculators and more with the Zillow Mortgages iPhone® App.
---
Also on Android:

Get answers on the most popular real estate app on Android.
---