Zillow Rentals Android™ App
Shopping for a new place to rent has never been better. Check out photos, Rent Zestimates, and more on the go with the Zillow Rentals Android App -- available in English and Spanish.
Get notified when new rentals hit the market
Compare your favorites side-by-side
Use the Rent Zestimate® estimated monthly rent price to find the best deals
See rental properties on a map or organized into a list
Draw your preferred neighborhoods on the map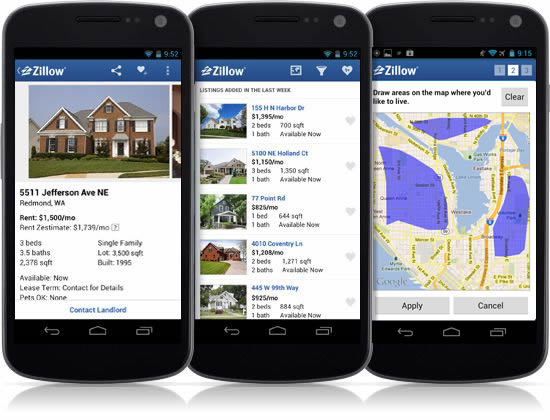 Also on Android:

Get answers on the most popular real estate app on Android.

How much house can you afford? What will your mortgage payment be? Get real-time rates, easy-to-use calculators and more with the Zillow Mortgages Android™ App.