Gershwin & Kodachrome: Epic American Brands Were Once Housed Together
The property where Gershwin and Kodachrome were once housed together is for sale. For one heir to that twin-engine American cultural revolution, a recent look at the home listed on the Westport, CT real estate market proved to be a little disappointing — and ironic.
Nadia Godowsky Natali is the daughter of Frances "Frankie" Gershwin, one of the Gershwin siblings, and Leopold Godowsky Jr., the man who invented Kodachrome. But clicking through listing photos, Natali found that her memories of the bucolic compound were betrayed.
It's not that the 13-room, $5.9M house at 157 Easton Rd. in Westport isn't grand. It sits on 2.75 acres and backs onto the scenic Saugatuck River.
It boasts a stone boathouse, indoor pool, a separate two-bedroom guest quarters, tennis court, stone bridges, and all the eye-catching amenities expected in a house in one of the most upscale real estate markets in the U.S.
But for all the modern glamour of the place now, the only connection to the significant cultural history of the Westport home is through a daughter's memory. And there were many for Natali.
"I grew up there," she said, pausing as she reconsidered what once was. "It was a country house. Very simple. That place is gone," she said.
It was at 157 Easton Rd. in Westport, in a private lab on the property, that Leopold Godowsky Jr. continued to perfect the Kodachrome process that he started as a student in 1917. The Inventors Hall of Fame inductee's work changed photography. His work even led to the creation of a marketable film that was used for home movies.
How many millions of Americans filmed their own families and homes and lives using that invention during those momentous decades of change in the second half of the 20th century?
But the photos Natali perused were not Kodachrome. They were digital. And they weren't printed on Kodak paper. They were visible online, on a website where real estate images can be downloaded and viewed by the click of a mouse.
So much has changed since 1935, when her father and his partner, Leopold Mannes, supplied Kodak with the groundbreaking invention. They don't even make Kodachrome film anymore. In 2009, Kodak stopped.
Likewise, change came to that original house at 157 Easton Road, the one that the inventor's daughter remembers. The old stone country home used to have two wings, a pond her father carved from the Saugatuck River that flowed through the property's once vast 40 acres.
"Nothing is as it was," said Natali from her California home, where she is an accomplished psychotherapist, author of "Cooking Off The Grid," and founder of a Zen center along with her husband, photographer Enrico Natali.
The disappointment in Natali's voice was unmistakable — and understandable. The Godowskys moved out of the Easton Road. home around 1950, Natali said. They moved into another wonderfully situated Westport home at 19 Stoney Point Road, on a peninsula jutting into Long Island Sound.
Since then, the 157 Easton Road property has been subdivided and the original house completely rebuilt, said listing agent Sheila Keenan of KMS Properties Coldwell Banker. The 40-acre grounds are now 2.57. The stone house with two additions, a maids wing, no longer exist.
"The memories of that home are in my body, but the house as it used to be is gone," she said.
Still, for the sake of American cultural and art history, the fact is that Leopold Godowsky and his wife, Frances Gershwin Godowsky, the only sister of the Gershwin family, carried on their work at 157 Easton Rd., which served as a nexus for these two powerfully creative families.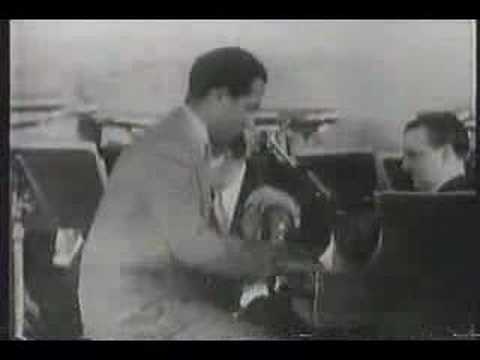 "Back then, it was a very simple house, not pretentious," said Natali, whose mother was the younger sister of George and Ira Gershwin.
Frankie Godowsky, who died in 1999 at the age of 92, became a prolific painter first in Rochester, NY, during the time her husband worked near Eastman Kodak headquarters and later at the Westport homes. But Frankie was the first Gershwin to make money with her art.
Attractive, with a great singing voice and fantastic interpretative skills, Frankie began touring at age 11 in a children's musical, Daintyland, and getting paychecks from Tin Pan Alley. Later, she also appeared briefly on Broadway and impressed Cole Porter with her performance in Paris.
While Porter offered to launch Frankie's career, George Gershwin insisted his little sister come home with the clan. Turned out to be a good call, since it was during the trans-Atlantic crossing where Frankie met a young musician and scientist: Leopold Godowsky Jr., whose own father was the world-renowned pianist and composer, Leopold Godowsky. The couple married in 1930.
Soon after George Gershwin died of a brain tumor in 1937 at age 38, Frankie and Leopold moved from New York City to Westport in 1938. It was there that Nadia and her three siblings lived for about 15 years. Her parents entertained, hosting parties down at the boathouse near the small lake her father had dug near the Saugatuck.
"People would come and walk from the main house down to the lake. You could hear the ice tinkling in the glasses" she said.
On Thursday nights, Godowsky Jr. played chamber music in the a large parlor. The trained violinist switched to viola for those occasions. Guests at the house included Richard Rodgers and the writer John Hersey. Maureen O'Sullivan rented the home, bringing her daughter Mia Farrow for a visit, Natali said.
Natali said she remembers the method her musician father used in his lab with his film inventor partner, Leopold Mannes. (Together they were known as "God and Man.") Her mother, who had been her brother George's tryout singer, played a similar supporting role for her husband, posing in bright red beret and bottle-green dress as a photographic test subject.
"He would whistle off eight measures. It was the only way to keep track of time in the lab since they had to work in complete darkness and couldn't see a clock," she said.
That was the essence of what took place at 157 Easton Road: Music and photographs. And even now, as digital photography and computer-generated music have propelled America into a culture running at warp speed, the gifts brought to us by Kodachrome and the Gershwins prevail.
One changed our expectations about what photography can be: brilliant color.
The other infused the swell of classical into the energetic and optimistic sweep of that which is American-made music.
Some of that took place in what was once a country house.
"It was beautiful," said the daughter of Godowsky and Gershwin.