U2 Bassist Adam Clayton Lists NYC Apartment for $8.695M
Their origins may be Ireland, but the epic band U2′s invasion of New York in 1980 marked the beginning of a long and creatively productive love affair with the city and three of the four band members who eventually made it their adopted stateside home.
From "Angel of Harlem" to the video of their hit "One" (filmed at Nell's on 14th Street) to lead singer Bono's homage to the Big Apple in his song "New York," there's no denying the mark that U2 left on New York and vice versa over the decades.
But the end of an era seems at hand, at least in terms of the bandmates residency at the famed El Dorado co-operative apartment building on the Upper West Side. Years after David "The Edge" Evans and Bono (Paul Hewson) sold their units in the famed prewar classic building, bassist Adam Clayton is also ready to jump ship.
Clayton has listed his 3-bedroom, 4-bathroom apartment at 300 Central Park W, New York, NY 10024 for $8.695 million.
Clayton's home is actually two apartments that he bought nearly two decades ago, converting them into a pristinely remodeled residence complete with an art gallery entryway, chef's kitchen and a master suite with views of Central Park. Listed by Emma and Michael Kerins of Halstead Property, the apartment will appeal to those who want a first-rate Manhattan address in an iconic building that maintains "white-glove" concierge amenities.
According to the Wall Street Journal, Clayton bought his first apartment in the building in 1993, paying $620,000, then added the second unit the following year for $430,000. He later combined them with a remodel that turned 9 rooms into 6 to make for some pretty grand spaces — at least by New York apartment living standards.
There's no word on where Clayton will be moving to, although it has been a busy few years. In 2010, he became a first-time father to a son and is reportedly smitten with being a dad. Further, Clayton won a suit against his former assistant, who was convicted of defrauding the musician of more than $3 million. He is seen below leaving a Manhattan courtroom earlier this year after he won his case.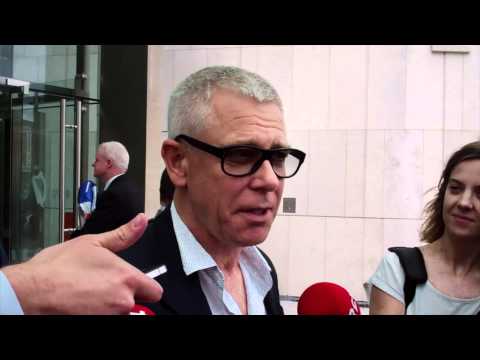 Related: