Live Like Royalty in These Castle Homes
Castles don't just live in your sandbox. Fortified mansions — yes, the kind with turrets, drawbridges and more — are hitting the market for under $1 million and up. If you thought American castles didn't exist, check out these homes for sale.
Austin, TX
2401 Portofino Ridge Dr, Austin, TX 78735
For sale: $9.7 million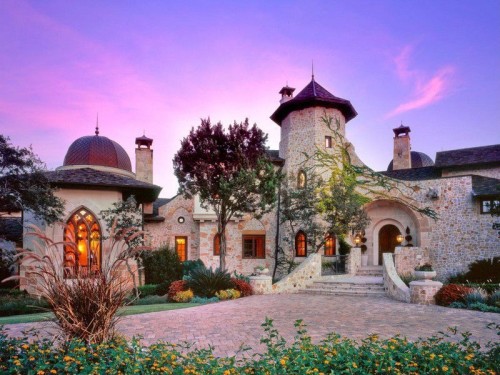 Located on a prestigious, private street in Barton Creek, this castle home combines Gothic arches and Tuscan finishes with the amenities found in an exclusive resort, ranging from a 9-car garage and 7 fireplaces to a gigantic swimming pool and a wine cellar that can hold 1,500 bottles. The home has been on and off the market over the last couple years, at one point receiving a price increase from $7.9 million to $12 million. The current listing has remained steady at $9.7 million since the mansion hit the market in mid-April.
Cornelius, NC
16505 Jetton Rd, Cornelius, NC 28031
For sale: $4.29 million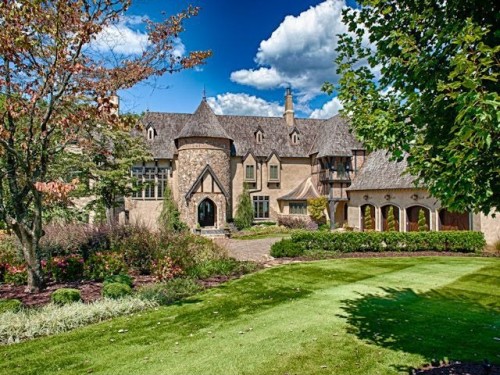 Visitors are met with a drawbridge when visiting this Lake Norman castle. Inside, the custom-built home feels like a country club of years past with Gothic-inspired chandeliers, dark woods and rich tapestries. The property last sold in 2007 for $1.7 million and is now priced 414.4 percent more per square foot than the median Cornelius home.
Sullivans Island, SC
1401 Middle St, Sullivans Island, SC 29482
For sale: $3.895 million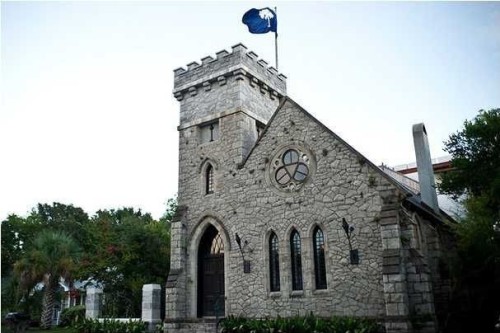 If you want to live in a real-life American castle, it doesn't get much better than this. The first victory of the Revolutionary War occurred on Fort Moultrie, where Mugdock Castle was soon built, guarding the entrance to Charleston Harbor. The fortress, made up of the Gothic Winter Hall and Romanesque Summer Hall, served as the meeting place for several churches before being converted into a home in the 1970s. Upon entering the front door, visitors are met by 27-foot ceilings, a mahogany spiral staircase and "throne room," also known as a garderobe or full bath.
Redondo Beach, CA
412 El Redondo Ave, Redondo Beach, CA 90277
For sale: $1.2 million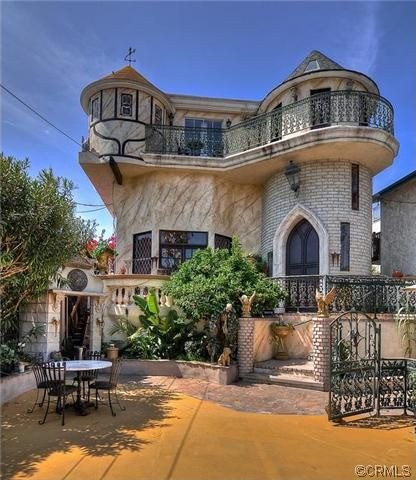 You might not expect to see a castle on South Redondo Beach, but the architect of this 1924 castle let their imagination run wild. The current owners, who are magicians, added their own personal touches including a secret room and a knight in shining armor guarding the front door. Several art deco-era details including red velvet sofas and old movie posters add to the home's playful charm.
Newport, RI
364 Bellevue Ave, Newport, RI 02840
For sale: $889,900 million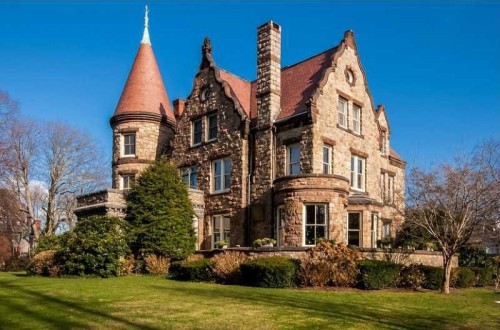 Built in 1884, this 4-bedroom, 3-bath castle home has been fully renovated, combining modern amenities with original woodwork and architectural details. The home is located in the Bellevue Avenue Historic District, where affluent summer vacationers, such as the Vanderbilt family, built mansions at the turn of the 20th century.
Dade City, FL
13630 Carryback Dr, Dade City, FL 33525
For sale: $490,900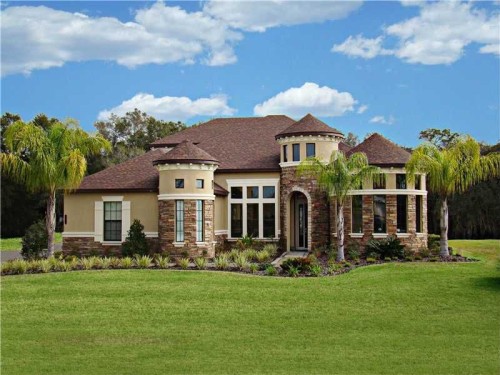 According to the listing agent, this home has been featured in a HGTV channel show. Measuring more than 4,000 square feet, the castle-inspired mansion has several unique design elements including a circular library with books stacked from the floor to ceiling. The 4-bedroom, 5-bath home was built in 2010 and has been listed several times since, originally asking $450,990.
 Related: