3 of 10 Americans Unlikely to Qualify for a Mortgage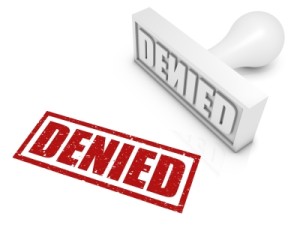 If you have applied for a mortgage and have had the unfortunate experience of being turned down for a loan because your credit score was too low, you are not alone. Three out of 10 Americans are unlikely to qualify for a mortgage because their credit scores are below 620, according to a new Zillow Mortgage Marketplace analysis.
"Your credit score is the single most important factor in determining your mortgage interest rate and monthly payment," said Erin Lantz, Zillow's director of mortgages.
In fact, with all factors being equal such as down payment, income and mortgage amount, there is a considerable difference in rates among borrowers with below to above average credit. For example, on a $200,000 loan, the difference in mortgage payment between a credit score of 639 and 740 is roughly $700 per year  — or more than $20,000 over the life of a 30-year loan.
Lantz's advice?
To avoid any surprises when buying a home, check your credit score and report at least six months before you intend to buy to see if there are any costly inaccuracies, pay down high-balance lines of credit and make sure your bills are always paid on time.
Mortgage rates for those with above average credit
Good news! If you are one of the 4 in 10 borrowers with a credit score of greater than 740, you should expect to get the best mortgage interest rates. But, if you are pushing yourself to get your score significantly higher than 740 for mortgage rate purposes, you may be able to put the brakes on that. According to the Zillow Mortgage Marketplace analysis, borrowers with credit scores above 740 did not receive significantly better mortgage rates than those with a 740 score.
For more information on the analysis, read the full research brief on Zillow Research.