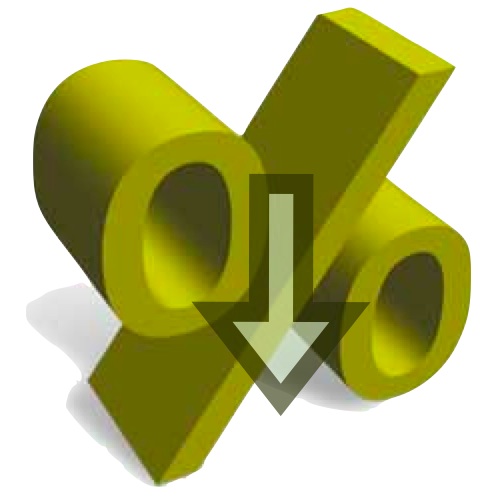 Mortgage rates for 30-year fixed mortgages fell slightly this week, with the current rate borrowers were quoted on Zillow Mortgage Marketplace at 3.43 percent, down from 3.44 percent at this same time last week.
The 30-year fixed mortgage rate hovered between 3.4 and 3.45 percent for the majority of the week, dropping to the current rate this morning.
"Rates have held steady for the past three weeks despite unexpected positive trade deficit results showing a stronger U.S. balance of trade," said Erin Lantz, director of Zillow Mortgage Marketplace. "In the coming week, we can expect little change to the current status quo until the economic recovery gains more momentum."
Additionally, the 15-year fixed mortgage rate this morning was 2.66 percent, and for 5/1 ARMs, the rate was 2.27 percent.
What are the rates right now? Check Zillow Mortgage Marketplace for up-to-the-minute mortgage rates for your state.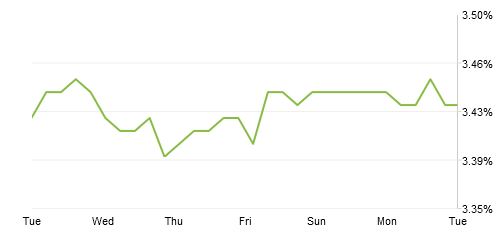 *The weekly rate chart illustrates the average 30-year fixed interest rate in six-hour intervals.