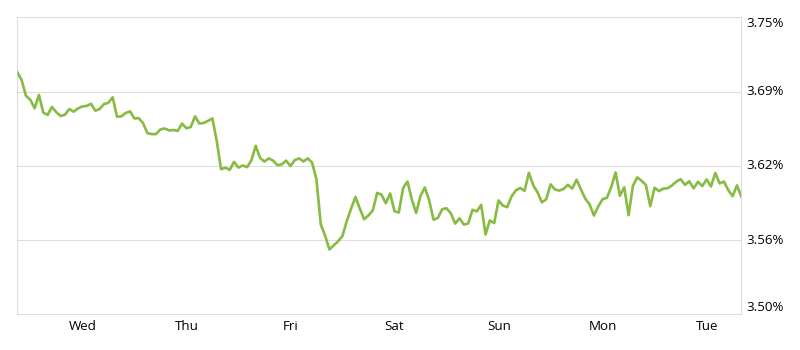 Mortgage rates for 30-year fixed mortgages fell this week, with the current rate borrowers were quoted on Zillow Mortgages at 3.60 percent, down 13 basis points from last week.
The 30-year fixed mortgage rate dropped to 3.56 percent on Friday, then hovered around the current level for the rest of the week.
"Mortgage rates fell steadily last week, dropping further after Friday's weak jobs report, and remain near their lowest levels since late April," said Erin Lantz, vice president of mortgages at Zillow. "We expect rates to be more stable this week as markets look toward Thursday's release of minutes from September's Federal Open Market Committee meeting, when the Committee deferred an interest rate hike."
Additionally, the 15-year fixed mortgage rate was 2.81 percent, and for 5/1 ARMs, the rate was 2.63 percent.
Check Zillow Mortgages for mortgage rate trends and up-to-the-minute mortgage rates for your state, or use the mortgage calculator to calculate monthly payments at the current rates.
*The weekly mortgage rate chart illustrates the average 30-year fixed interest rate in six-hour intervals.