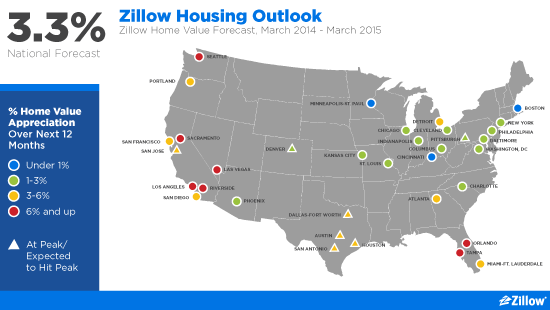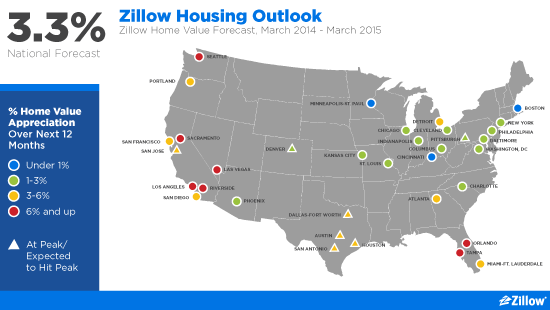 Seven metro areas in the U.S. have shot out of the recession so swiftly that home values are expected to return to their peak sometime in the next year, a new Zillow analysis has found.
While home values in some parts of the country are still languishing after the deepest housing recession since the Great Depression, median home values in San Jose, Denver, Dallas/ Fort Worth, Austin, San Antonio, Houston and Pittsburgh are expected to peak over the next 12 months.
The peak forecast was part of a home-value analysis by Zillow showing that even many areas hard-hit in the recession have put the bad times behind them, and values are rising to pre-recession levels again.
The rising home values are good news for homeowners, but they also carry new concerns about affordability, especially as rents have also been on the rise for more than two years.
"There are a handful of markets where affordability is again a challenge, even with mortgage interest rates incredibly low," said Zillow Chief Economist Dr. Stan Humphries.
The Zillow analysis also highlighted markets where home values are expected to rise more than 6 percent over the next year. Those seven markets are Sacramento, Seattle, Las Vegas, Riverside, Las Angeles, Orlando and Tampa.