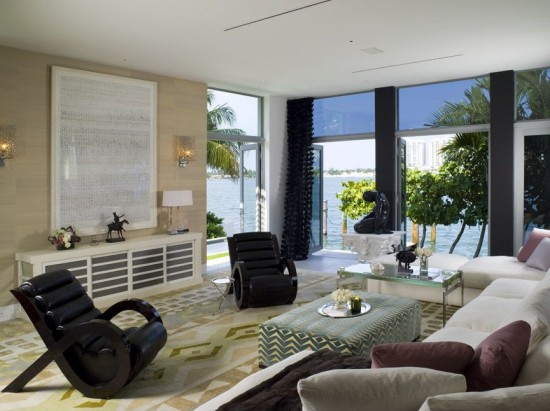 What makes a waterfront home truly stunning? Beyond showcasing prime views, striking interior styles complement the natural beauty of these coveted properties. While some designers opt for whitewashed interiors to highlight the varied colors of the sunrise, others decorate with cottage flair to enhance the nautical atmosphere.
From casual to sleek, get inspired by these eight interior designs featuring waterfront properties near Miami.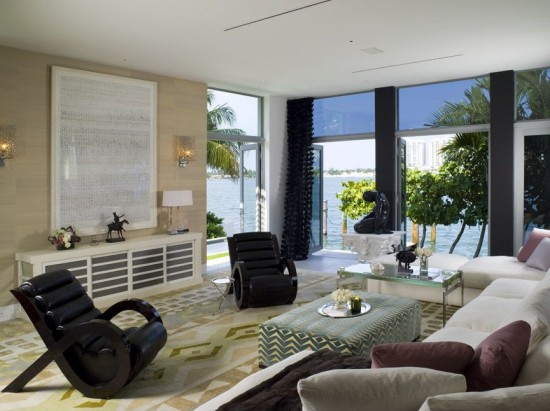 This free-flowing design features sheer drapes and leisurely chaise lounges with hints of aqua blue and flora green. Although this casual space makes you almost taste the sea breeze, it manages to stay sophisticated with streamlined, chic furniture.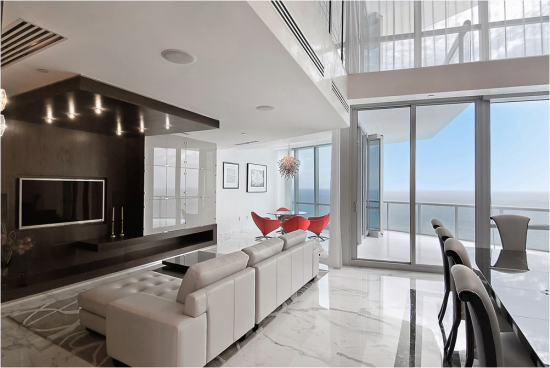 Renata Pfuner's contemporary space pairs dramatic bursts of red paired with classical selections for a stunning and dynamic coastline high-rise.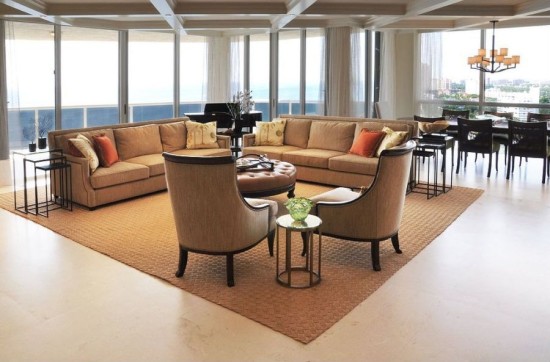 Dawn Causa's eclectic design includes an array of neutral tones and dynamic textures, creating a comfortable and welcoming feel with seaside views.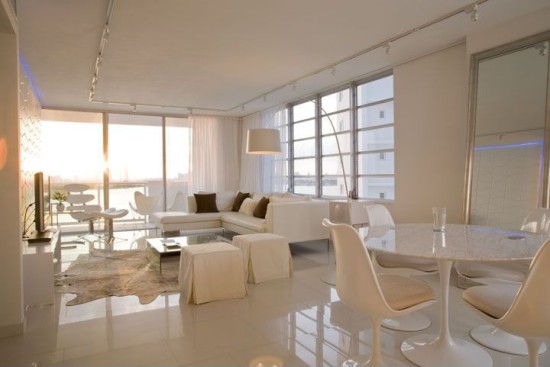 Andreas Charalambous' award-winning space embraces lush, monochromatic textures and mid-century furniture, allowing the view to take center stage.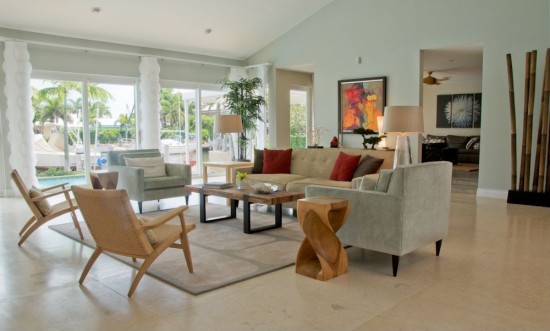 Dawn Hamilton's eclectic design exudes carefree charisma, with the polished elements of a classic living room and the trademarks of a beachfront home such as wood, wicker and pale ocean-blue.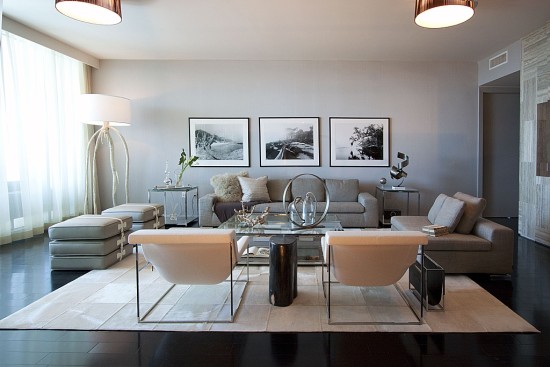 Dkor Interiors spins waterfront design with modern flair. This perfectly proportioned, refined space includes an array of natural materials, soothing tones and low-slung furniture.
Michelle Wiebe's colorful design blends traditional seaside hues with sunrise-tinted walls and sparkling silver accents.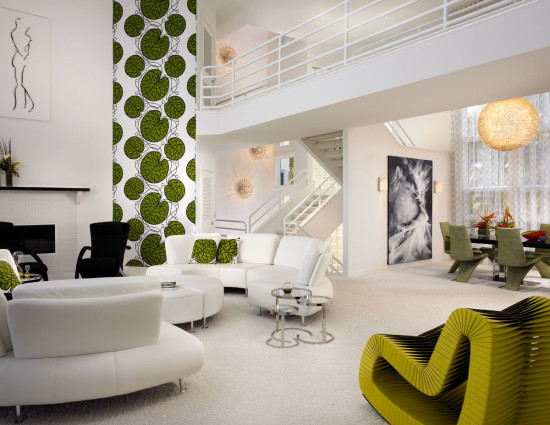 Joseph Fava's striking Florida design is both dramatic and playful with bursts of refreshing green, a bold white backdrop and circular patterns.
Related: