Amy's Take: Episode 1 of 'American Dream Builders'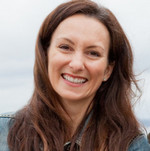 Amy Bohutinsky is Zillow's chief marketing officer. As part of Zillow's partnership with NBC's new home improvement show, American Dream Builders (Sunday nights, 8 p.m. ET/ 7 p.m CT), Amy has an inside look at the show and its designers, as well as a few guest appearances as neighborhood council judge and mentor this season. Each Monday, Amy will give her take on that week's episode.
If you had a chance to tune in to last night's premiere of NBC's new home renovation competition show, American Dream Builders, I'm sure a number of things went through your mind such as, "How can seven people live in an 2,000-sq foot home?" and secondly, "How can that many people share one bathroom?"
My thoughts exactly.

But first, let's talk about this cast of designers. This isn't The Apprentice, where you throw a bunch of random everyday people together to perform tasks. The designers who appear on this show are kind of a big deal – successful design professionals with personal brands, established careers and a ton of talent.
And when you put these people into a situation where they have to fully remodel a house – inside and out – in under seven days and work with each other as a team along the way, there is going to be drama. I can say from personal experience that a full home remodel causes juuuuust a little bit of stress on a marriage (understatement), and that was even with taking a "leisurely" six months to do it. I can't imagine what seven days felt like.
So within this pressure cooker, we started to see a few personalities come out and boy were they fun.
For example, Team Blue's Jay Riordan, who calls himself "The General," (and is one of the few builders on the show) is used to being the big boss, and he struggled with knowing when to give the team leverage and when to take charge.
Then you have Elaine Griffin who oozes confidence, is particularly adept at the eye roll, and very early starts to rub people wrong way.
And how could you not notice Darren Moore. Is he a J.Crew model? A Wikipedia entry for metrosexual? Or maybe a reminder that we all should go to the gym more. … Oh, right – he's an eco-conscious designer! Of course — with great hair to boot.
And another fun personality is Lukas Machnik. Just the way he says "Luuu-kas" evokes his design style – dark, modern, edgy. And apparently he's very focused… so focused, in fact, on that work bench-cum-vanity that it cost his team dearly.
So much good personality material already, and we're only through episode one. Clearly, all of these designers are extremely talented and capable of beautiful, inspiring work. But ultimately, this show is about transforming lives through remodeling people's homes. And the biggest question for me was — did they pull off the right remodel for this family? That's where we started to see the designers who might to sink or swim.
Last night's challenge concentrated on two homes in the LA area and both homes are 1930's-era Tudors. I have a love-hate relationship with Tudors. On the one hand, they have great curb appeal and often beautiful original craftsmanship and details. But with today's lifestyles, the small rooms and fewer windows in Tudor-style homes can begin to feel really cramped, really fast. This was clear with both of these homes, with multiple generations each living in approximately 2,000 square feet. Did I mention one of the houses only had one bathroom for seven people?
So the challenge for these designers was: How do they maintain the integrity of that home's craftsmanship and style, while making modern updates for livability. Ultimately, can a family of 6 or 7 live happily in this remodeled home?
Where I think each team succeeded:
Team Red:
Backyard space in Southern California is prime – especially with big families and children where it can serve as an extra room and can be great for entertaining. So I thought Dann did a phenomenal job of freshening up a tired yard and patio and specifically, fixing the pergola and adding some wonderful fabric over the top. The judges thought so, too.
While it was very controversial, and had to have a bit of a haircut, I loved the final dining room table Lukas and Vanessa created for Team Red. It was beautiful, creative and super cool how they recycled the kitchen's original flooring in a new way. It made me want to sit down with the family for a meal and a big glass of wine.
Team Blue:
After an early room plan that host Nate Berkus didn't like, Team Blue took his cue, changed course and turned a den into a bedroom so that boys and girls weren't sharing the same room. And, they did it in a way that didn't feel cramped.
I also loved that Team Blue created extra space by turning the master closet into a super cute kids' bedroom – extra points for creativity when you don't have a lot of house to work with. (Though it did leave me wondering … where will the parents put their clothes?)
Loved, loved the wallpaper on the ceiling in dining room – it brought your eye up and made the small room look bigger.
Where I think some teams failed:
Team Red:
While beautiful elements were added to every room, as a parent, I found myself wondering how liveable the decor really is. I could see a couple of kids running around, knocking something over or impaling themselves on a piece of stylish furniture.
Kids in a family of seven take up a lot of space, including storage space. I would have loved to see the nook become a toy closet or creative storage space instead of an ill-fitting TV and couch.
This isn't an original thought, but the bathroom vanity fiasco was a disaster. Not only did the design fall flat, but it's not practical or livable for a large family sharing that one bathroom. Total shame.
Team Blue:
As the judges mentioned, there wasn't much, if any, cohesion on this project. Each room had a different style and feel – something that's even more apparent in a small house. Ultimately that's Jay's fault – as the project manager, he needed to bring it all together. Will be interesting to see in the future if "The General" can find his voice.
Summary
Tarrick's undoing was the bathroom vanity that he failed to execute on – although I'm still scratching my head a bit about how Lukas came out of that unscathed. But ultimately, as the project manager he was responsible for it all coming together, and in that one spectacular way, it sure didn't. Have I mentioned seven people share that one bathroom?!
Onward to the next set of homes. See you next week!
Related: