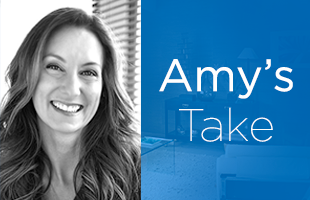 Amy Bohutinsky is Zillow's chief marketing officer. As part of Zillow's partnership with NBC's new home improvement show, American Dream Builders, Amy has an inside look at the show and its designers. She also makes a few guest appearances as neighborhood council judge and mentor. Each week, Amy will give her take on that week's episode in "Amy's Take."

Like an Agatha Christie novel, the characters keep getting lopped off for surprising reasons and episode 7 of Sunday's American Dream Builders on NBC was no different. But, we'll get to that later.
This week's challenge was for both teams to jointly tackle a colonial-style duplex that had seen better days. The exterior paint was peeling, the insides of both units were worn out with chipped countertops, soiled carpet and other dilapidation. It cried for help. Both sides of the duplex had a mirror image of the same layout and footprint — and similar problems.
And then there were six …
The six designers who were left got reshuffled onto new teams. Team Red was led by Darren and composed of Elaine and Lukas. Team Blue was led by Jay, along with Nina and Dann. Each team took a side of the house with one main goal to "create a fantasy master bathroom." Another challenge was to make the home ADA accessible for the father, a retired U.S. Navy war veteran who requires a wheelchair.
For me, this episode allowed me to easily compare both teams since the spaces were mirror images of each other. Unfortunately, some of the show's great design this week was a bit overshadowed by two personalities, and their ensuing drama: Darren and Dann. Darren for poor leadership and failure to complete his patio build, and Dann for a furniture-shopping freak-out with Elaine.
I'm sure the pressure of the competition is driving some to their breaking point — this is the seventh build they've done in a week or less, non-stop. It would break many. But I also liked that they all were sort of just starting to get along!
Thankfully, in spite of the drama, some beautiful design came out of these new teams, which is an amazing gift for this home's family.
What worked for me:
Lukas and Elaine's new foyer. They came up with the idea to turn the entry way into a faux foyer and added a massive front-hall closet, which was brilliant for its mix of function and good design. Maybe it's because we wear a lotta boots and coats here in Seattle, but I feel a home without a front-hall closet is a showstopper in my book. Excellent move, Lukas and Elaine!
Elaine and Lukas' living room/dining room approach. These two are a great team. They opened up the space between each room and blended old with new features, and used the same paint color and curtains throughout to unify the space and give it flow. Really stunning.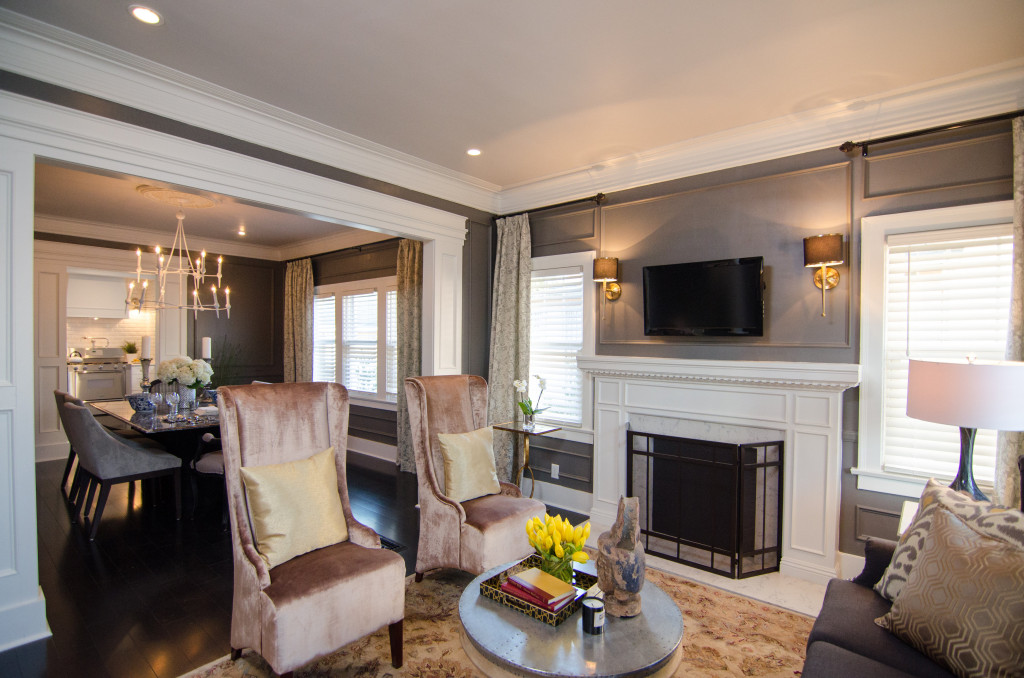 Lukas' kitchen. He repositioned the range at the end of the room with a designer hood over it, making it a focal point. He chose an all-white theme: subway tiles, a porcelain farmhouse sink, white cabinets and white marble countertops with stainless steel appliances. Again, simplicity often wins.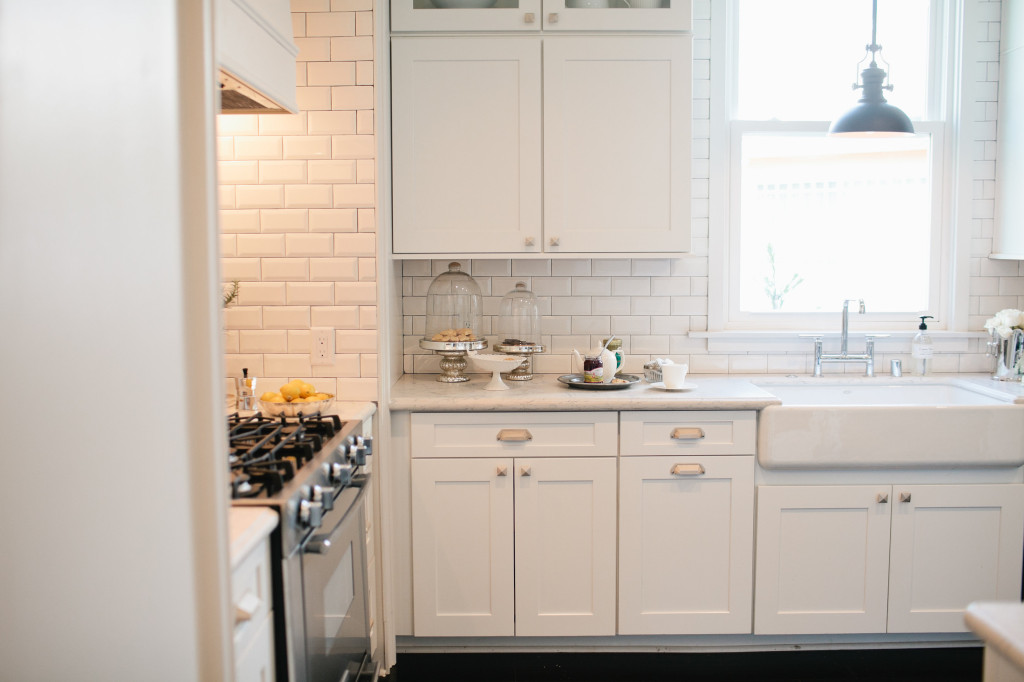 Lukas' bathroom. The guy is a genius. Not only did he build a beautiful glass-enclosed shower, but he also installed a gorgeous freestanding bathtub, which is a huge selling point for anyone who likes to indulge in a little R&R (and a huge draw for buyers, if the family ever sells this home).
Jay's exterior. Jay's vision for installing gable pediments over the windows, plus his hand-built wood shutters made the exterior smart and handsome. It really popped.
Jay's open staircase. Who knew a staircase could offer such a nice touch? His idea to open up the wall and expose the steps was smart. He added his "Jay touches" with molding on the walls, stained the treads dark to make the white risers contrast nicely and installed classic staircase balusters.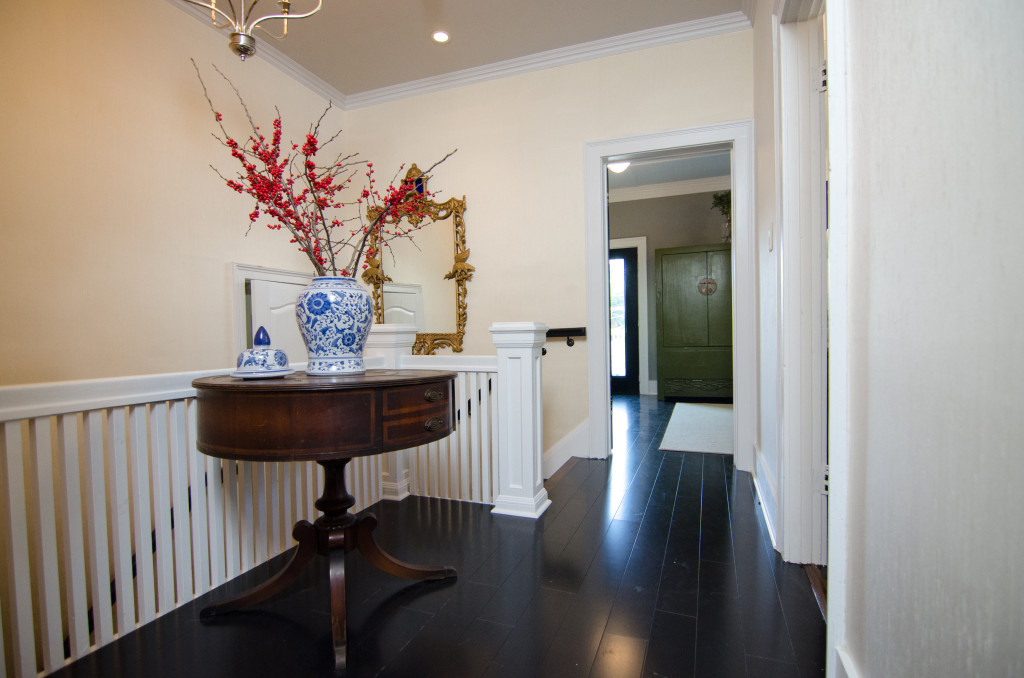 Jay's ADA bathroom. Perhaps it lacked in elegance or style, but that's OK — in this case, function wins over style. Jay designed the space so the family patriarch could navigate his wheelchair into the room and shower area unencumbered. Excellent.
Things that didn't work:
Darren's bedroom. An unframed poster, guitars and a violin hanging from the walls — this felt like a bad cliché for a bachelor pad. He either ran out of time (in that case, leave the walls blank!), or all those pull-ups last week exhausted him and clouded his judgment.
Darren's patio design (or lack of it). As Elaine quipped during the show, "I don't know if Darren was temporarily overtaken by amnesia, but he hasn't attacked his patio." Right-o. Darren had an interesting concept with a vertical wall garden and lounge seating, but he never executed on it. Instead, he threw a few potted plants around the perimeter. Too bad because this is Darren's strength. Or, so I thought.
Dann's dining room chairs. Didn't fit the room' s style, and looked cheap.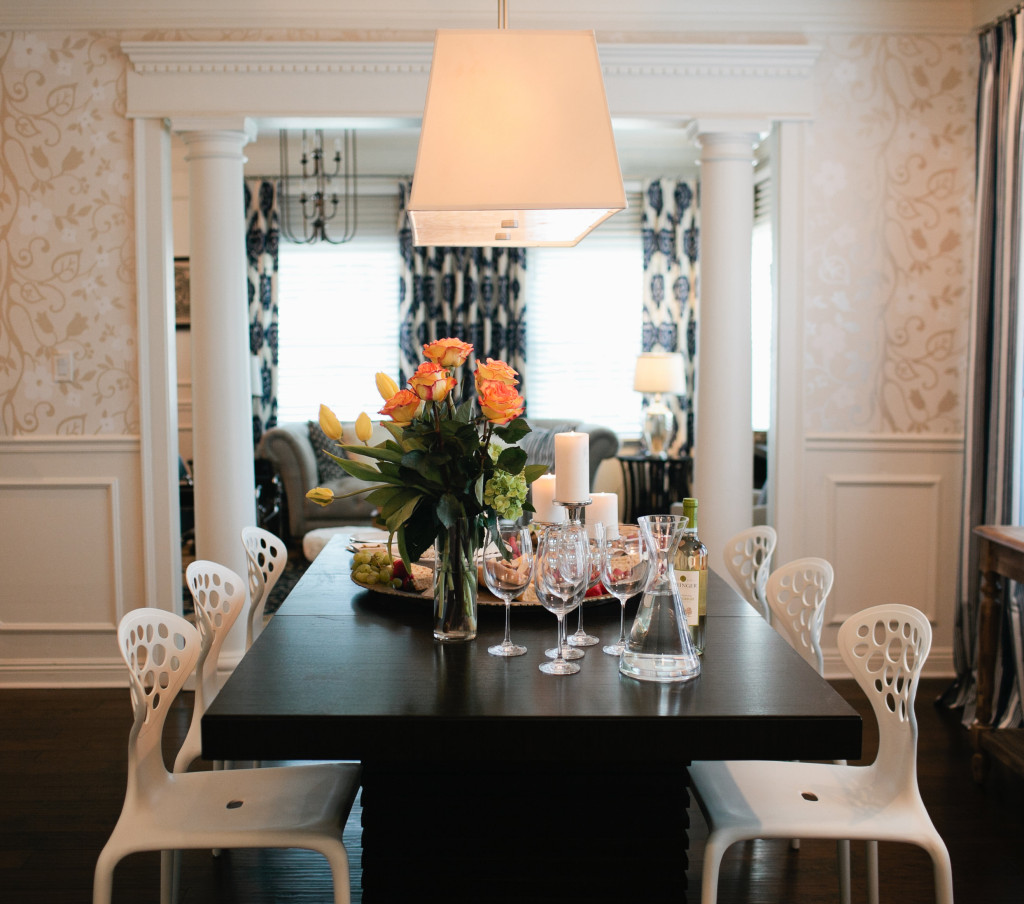 Lack of double vanity in the bathroom on Team Blue. If you've got the space, do it. Even if the mother and son don't brush their teeth at the same time, a double vanity gives them their own personal space for their toothpaste and toothbrush. Sharing is overrated. Plus, a double sink could help improve the home's resale value by appealing to a broader audience.
Overall, some top-shelf design this week, an amazing outcome for this family, and some surprising mishaps. If you've been reading my posts throughout the season, you know that Dann is one of my favorites and I love to watch him in action. I'm sad to see him, his usually-great design, and his quirky personality go. But this was not his week.
See you next time!
Related: