Amy's Take: Episode 8 of 'American Dream Builders'

Amy Bohutinsky is Zillow's chief marketing officer. As part of Zillow's partnership with NBC's new home improvement show, American Dream Builders, Amy has an inside look at the show and its designers. She also makes a few guest appearances as neighborhood council judge and mentor this season. Each week, Amy will give her take on that week's episode in "Amy's Take."

Raise your hand if your dream for single living was to live in a loft. Yup — me too. Lofts conjure images of artists, musicians and bohos who took vacant, unused and unwanted wide-open spaces — mainly industrial buildings — and made them cool. High-beamed ceilings, large windows, exposed brick walls and wide-plank floors were turned into pads for cheap and easy living. And yeah, they are great spaces for parties, too.
So here we are at episode 8 of NBC's American Dream Builders and the five designers left faced the challenge of turning two lofts in downtown LA into usable spaces. Both teams immediately aimed to design for the single male hipster persona. The lofts weren't too big — maybe 1,250 square feet each — and had wide open spaces. Team Red had a clear edge since lofts are in Lukas' design wheelhouse. He was joined by Elaine and Darren. Nina led the two-person Team Blue with Jay.
What worked:
Lukas' kitchen/dining room/living room. Lofts are Lukas' strength and he proved it here by taking the "core" — the dining room, living room and kitchen — and creating a wonderful space. His oversize dining room table worked quite well. Sorry, Elaine, but he got it right. I also loved his big "Rorschach test/ink-blot" creative on the wall, even though it was dripping wet. Signature-Lukas genius!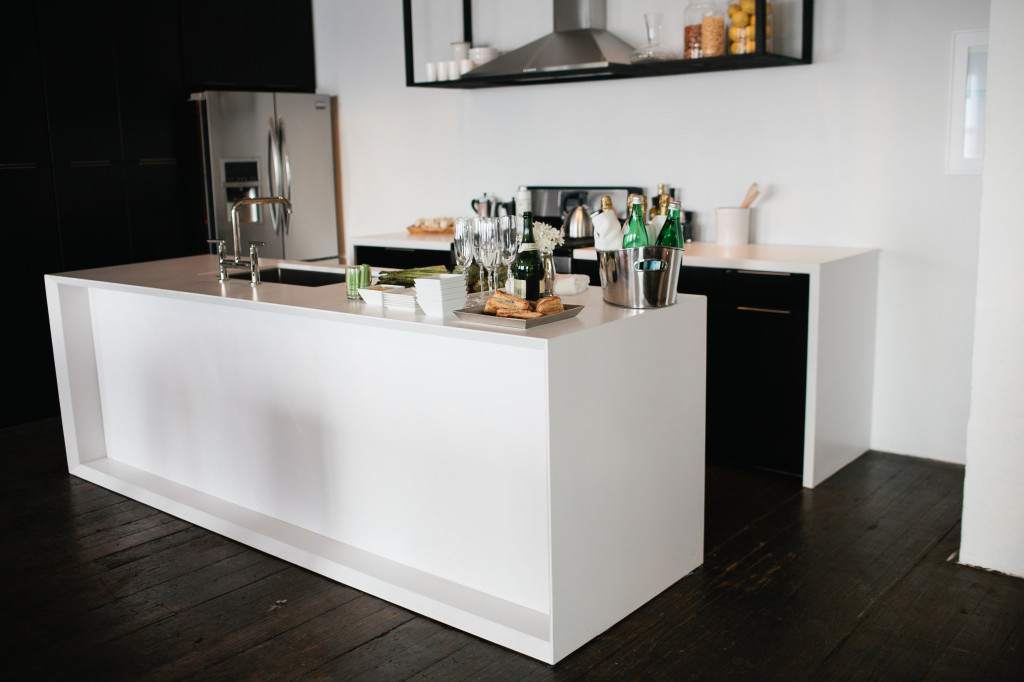 Darren's bedroom. I did not love the exposed hanging closet concept, because girls (and guys too!) — let's face it — would we only have 10 pieces hanging from a rod? But I loved his white-washed bedroom look and feel. Very cozy and tasteful.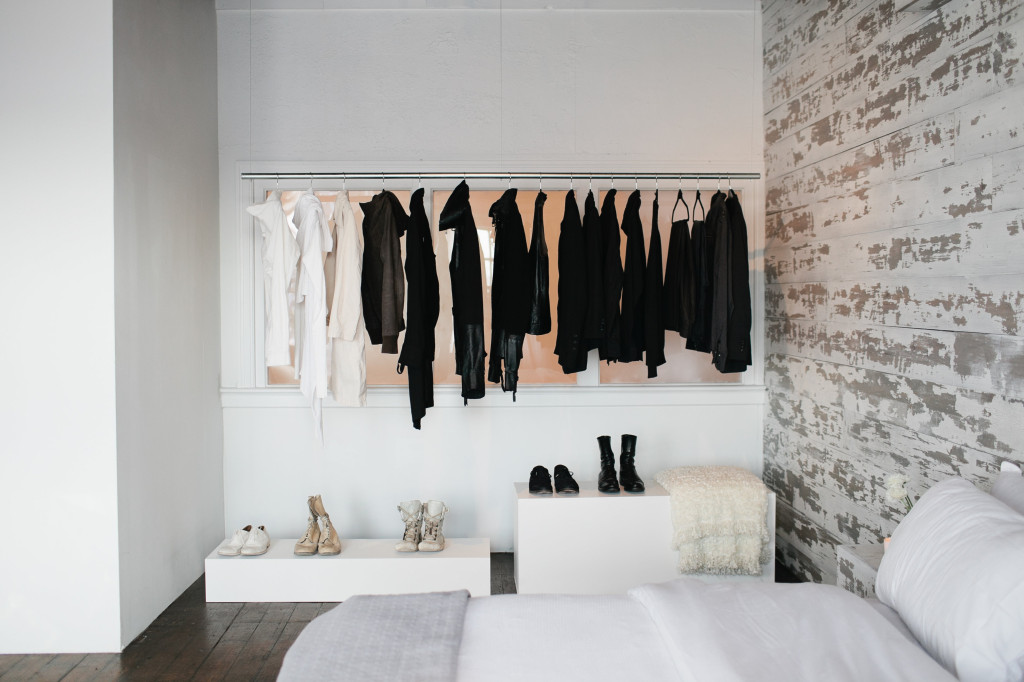 Jay's Harley and reading space. Jay might be a builder in Chicago, but he certainly has a handle on what belongs in a loft with a single man and that's a Harley. He brought it up in the freight elevator and found a nice spot to save street parking costs. It worked.
Nina's spatial relations. She did a great job creating "spaces" and her idea of a round dining room table was the perfect trick to deal with the awkward angles throughout.
Nina's closet space behind the bed. Once she moved the wall out to create more space to walk into it and access it, it worked out brilliantly. Not sure why she didn't think of that before, but design is a game of inches and it was proven here.
What didn't work:
Darren's rolling TV wall on wheels. Darren presented an idea of a partition that is light to the touch and can be easily moved from one room to the other. Elaine gave it the "girl test" and couldn't move it and Lukas was barely able to as well. So it ended up a sore thumb in Darren's otherwise tasteful bedroom, looking like a big drive-in movie screen.
Elaine's den. Elaine! Your signature is rich classic design with pops of color, textures and fabric and I think you struggled with the cool, minimalist loft vibe. It didn't match with Lukas' unique features and the colors were pretty drab. Not to mention Eddie George's big man-frame barely fitting on the couch. Not that you needed to infuse your striking yellows, but some kind of industrial hipness would've saved this space.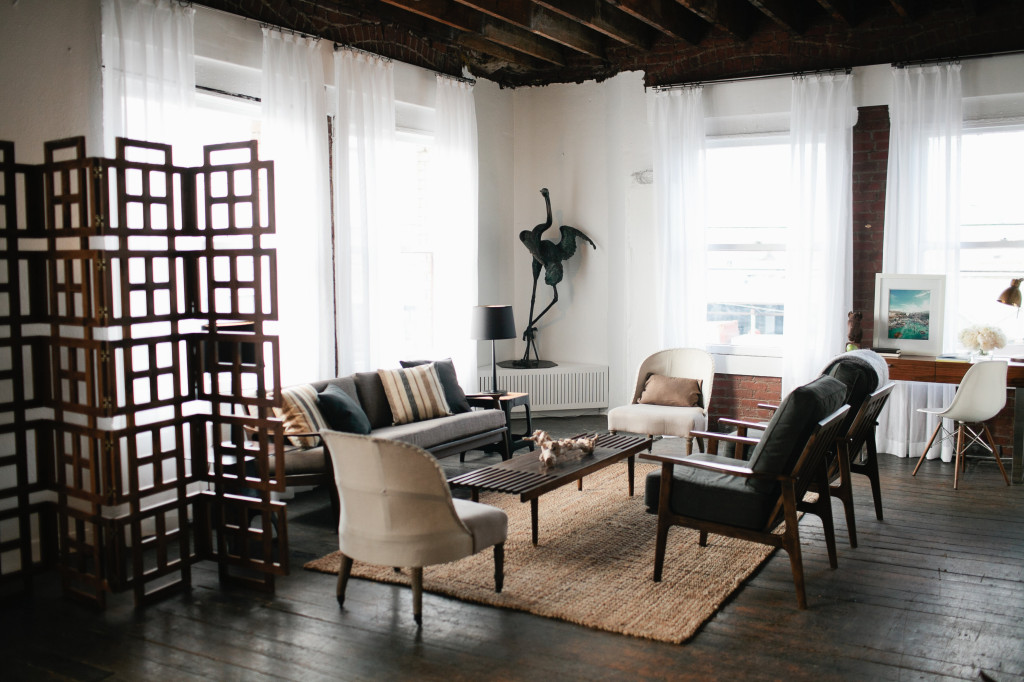 Jay's double barn doors. The material looked flimsy and the two-door concept didn't work very well. I would much rather see more authentic materials on one big industrial rail.
Jay's Kitchen. Practically speaking, the floating shelves in the kitchen were installed much higher than normal and even Eddie and Monica — who are tall — had to reach up. Also, like the judges I was not crazy about the step-down counter.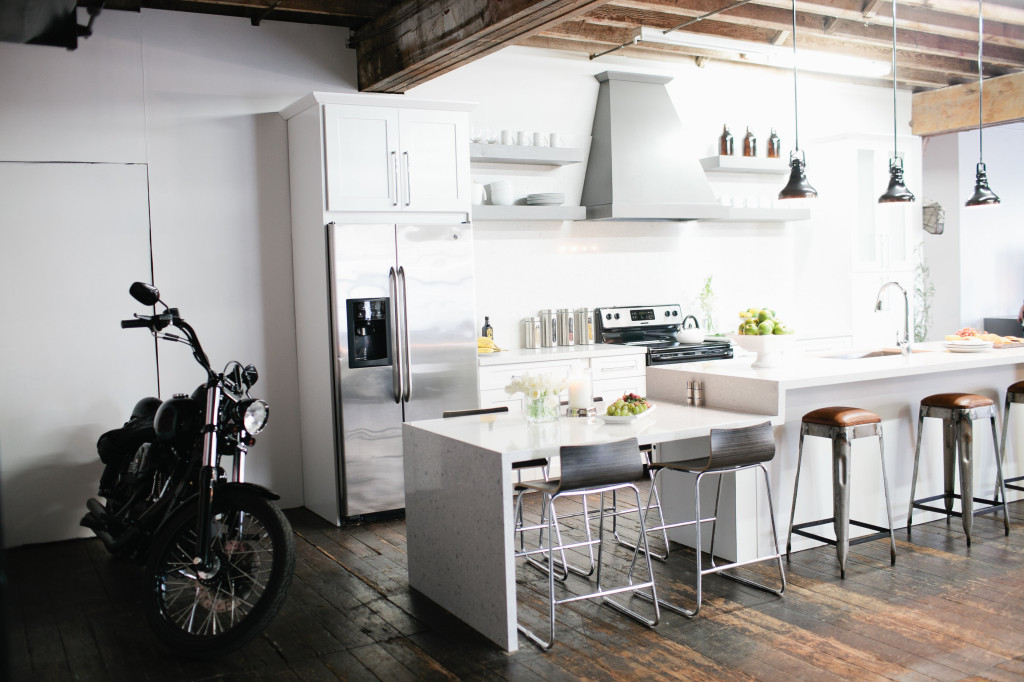 Nina's floating bed. I'm not sure about you, but I couldn't imagine sliding into a bed, hanging by ropes. And I won't make a bad joke about a bachelor pad here, but … practically speaking, it doesn't work.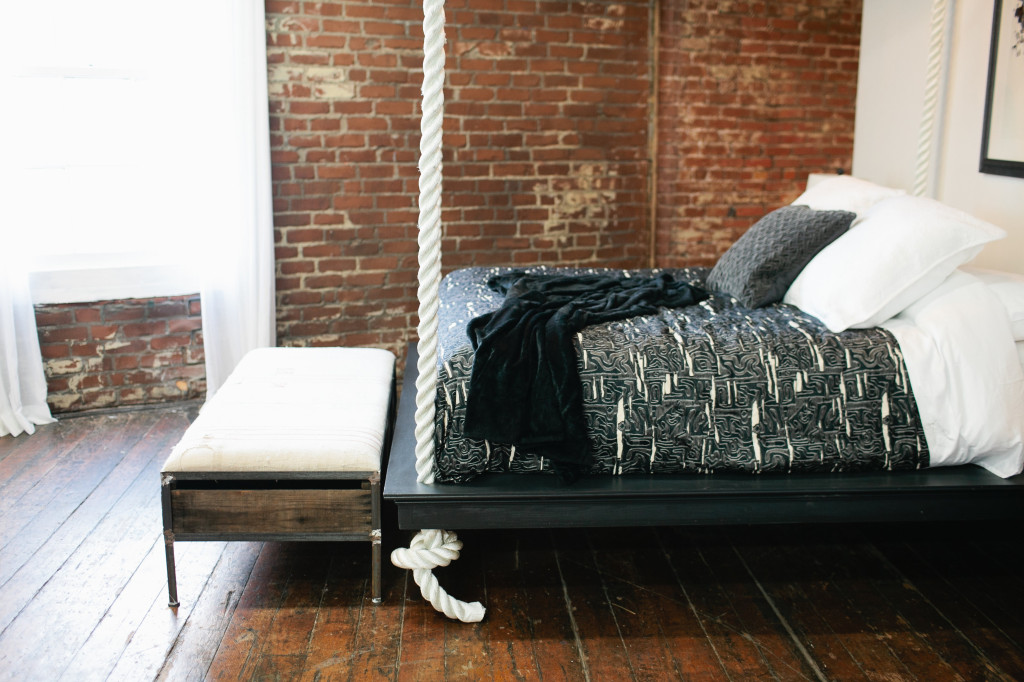 Ultimately, I think the judges made the right decision in sending Darren home. He's had a couple of notable misses two weeks in a row. And once again, Nina, Jay and Lukas had some outstanding designs that proved why they've come along this far in the competition.
Next episode, I'm back on the show, this time in a mentor role to the remaining four contestants. I'll talk to them about adding the most value to the resale value of the home they work on. American Dream Builders is back in two weeks, on Sunday, May 18, at 8/7 central. See you then!
Related: