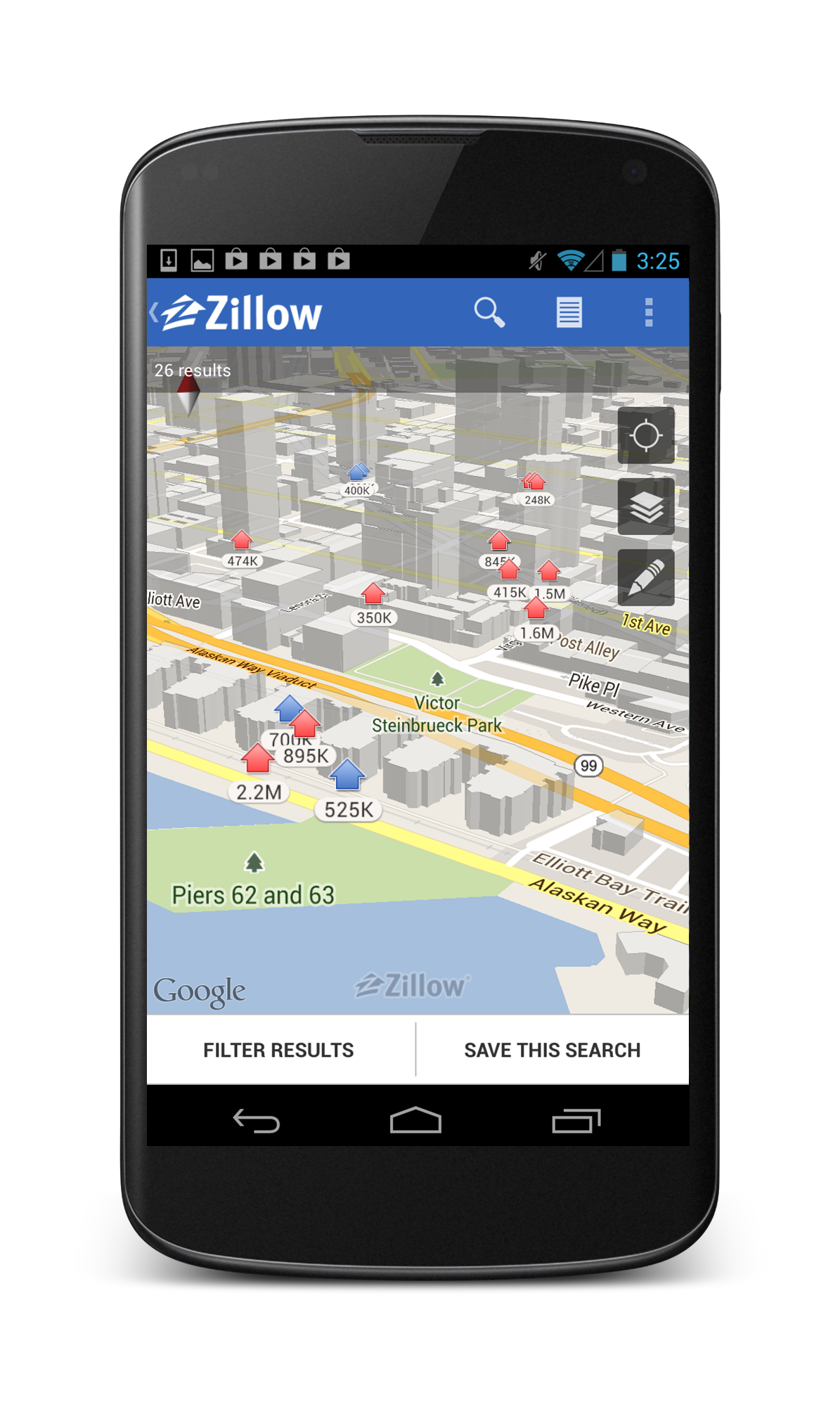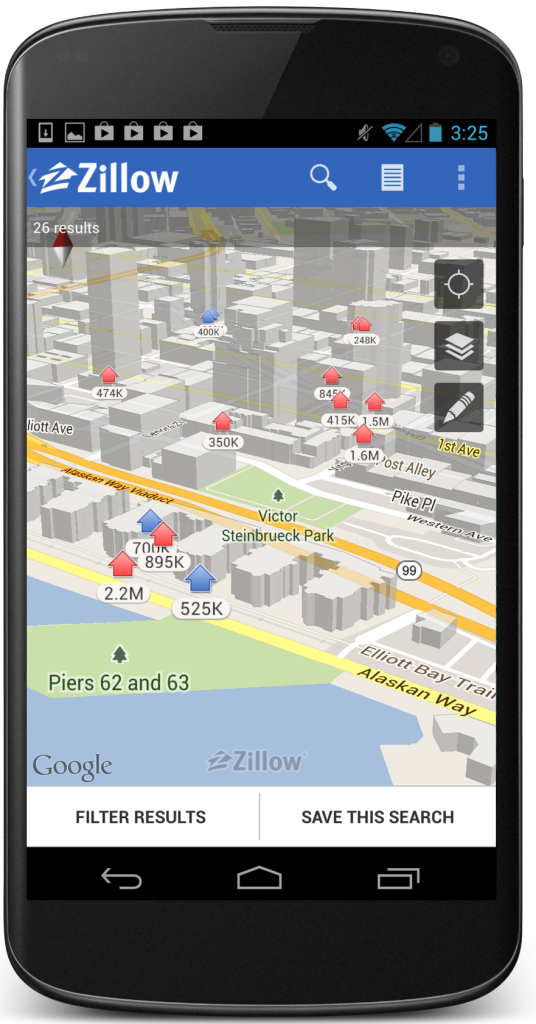 It's been an exciting few weeks for Zillow Mobile. We introduced Spanish-language support for the Zillow Rentals Android App, and we reached a major mobile milestone last month, with mobile traffic hitting a new record — 89 homes were viewed per second on Zillow from a mobile device in March, compared to 75 homes per second the previous month.
But we didn't stop there! Paying close attention to consumer feedback and reviews, we made the most popular real estate app on Android even better by adding a suite of new features to both our tablet and smartphone apps. New today, home shoppers will be able to:
Search with enhanced toolbar navigation options, making it easier for shoppers to view homes in a list or on a map, update filters, save a search, save favorite homes or contact a local agent.
Access expanded home details on the listing page of each property.
View search results on a 3D map with the integration of the latest version of Google Maps.
Additional updates include optimized design and navigation for tablets, featuring an improved address bar and a simplified home details page to make shopping on the larger screen more dynamic.
Our next update is coming soon, so stay tuned. Don't have a Zillow Real Estate App yet? Join the house hunt today and download a free Zillow app for your device here!