By John Forlines
You may have heard about the government's Home Affordable Refinance Program (HARP) but for some reason — you're too far underwater, make less money than you used to, have a second mortgage or need to refinance a rental or second home — you think you won't qualify. Meet Andre, Clementine, Paul and Ruben. They didn't think they'd qualify either. But they did, and thanks to HARP they are now saving hundreds of dollars every month.
'We're too underwater'
Andre purchased his 3-bedroom condo in North Brunswick, NJ in 2005. Seven years and two children later, he tried to sell the home but wasn't able to. He contacted his mortgage company several times about refinancing but was told he couldn't qualify because he was too far underwater. But in 2012, he got a different answer — yes! HARP no longer had a loan-to-value ratio cap (a term used by lenders to describe how much you owe compared to how much your home is worth). His refinance was quickly approved, and he now saves $387 a month.
His advice? "I'd been turned down before, and I was skeptical. But even if you've been turned down, try again. The HARP program has changed, and you may now qualify."
'My income is too low'
Clementine, an empty nester who's lived in her Contra Costa County, CA home for 11 years, relied on a part-time job to pay her mortgage and other bills. She started to struggle after being forced to take unpaid leave over the 2012 holidays, costing her more than $3,000 in lost wages.
She'd heard about HARP but was reluctant to make the call. "I was earning less each year, so I didn't think I'd qualify. And I didn't want to hear the word 'no.' But I finally did call, and I'm so glad I did," she said.
By refinancing under HARP, Clementine now saves $596 every month.
'We have a second mortgage'
Paul, employed in Southern California's boating industry, and his wife, Cherie, who is self-employed, bought their Moreno Valley, CA home in 2003. A few years later, the couple took out a second mortgage to remodel the home. In 2008, Paul lost his job and was unable to find employment. By 2012, with only Cherie's income, they were just staying afloat.
They called their mortgage company and found out they could refinance their first-lien mortgage with HARP even though they had a second mortgage. Refinancing under HARP saves them $305 a month.
Their advice? "Do yourself a favor and make the call to find out if you'll qualify. You have nothing to lose and could save significantly by trying."
'We don't live in the property'
Ruben, an Air Force officer, and his wife bought their 4-bedroom ranch-style home in Sacramento, CA, in 2007. Two years later, he was transferred to the East Coast but was unable to sell the Sacramento home. He eventually found a renter, but between what he owed on the mortgage and was able to collect for rent he was losing about $1,000 per month.
Ruben endured the financial drain for almost four years before calling his mortgage company to find out about refinancing. Fortunately, he called a HARP lender and found out he could refinance the rental property. Now instead of paying an extra $1,000 each month, he saves $763. He was so impressed, he used the same mortgage company to refinance the condo where he now lives to save an additional $160 a month.
His advice? "Whether you're looking to refinance a property you live in or an investment property, find out if you qualify for this amazing program."
Make the call!
These homeowners thought they wouldn't qualify, and some had been turned down in the past. But they made the call to their mortgage companies and got help. Take their advice and call your mortgage company today. And if your current lender can't help you with a HARP refinance, visit www.HARP.gov or www.KnowYourOptions.com/harp to find a HARP lender in your area. You have nothing to lose, and you could save hundreds a month just like these homeowners!
Related:
Note: The views and opinions expressed in this article are those of the author and do not necessarily reflect the opinion or position of Zillow. —————————————————————————————————————————————–
About the author: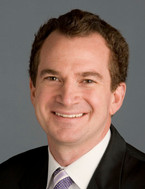 John Forlines is a senior vice president and chief credit officer for Fannie Mae's Single Family Business division. Fannie Mae has helped almost 1.7 million homeowners take advantage of HARP since the program's inception.  
This website contains news and information created and maintained by a private organization. FHFA is not responsible for controlling or guaranteeing the accuracy or completeness of this outside information. Further, the inclusion of any advertisements or other links does not reflect their importance, nor is it intended to endorse any products or services offered.