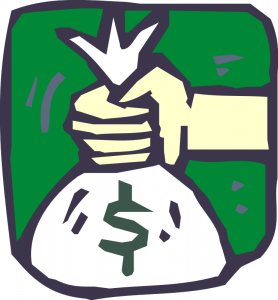 Failure to communicate is one of the greatest reasons for complaints in any transaction.  Truly it makes no difference what type of transaction is conducted if expectations and important facts are not properly conveyed the end result can be disappointment or worse. With mortgages it can be even more crucial due to the often higher anxiety levels especially for first time home buyers or owners under some form of financial pressure.
Mortgage industry insiders who use terms in their daily life which are only used near the time of closing of a home loan can be guilty of tossing out words without a simple explanation to the client. Examples daily heard in a mortgage office may be acronyms like DTI – debt-to-income ratio which in itself needs a short explanation. Another may be approved versus qualified.
One of the most sensitive factors going to the closing table to consummate a home loan involves how much money a client is bringing to the closing. Unfortunately there have been, and still are, several bad actors who love to use the terms "no closing costs". The harsh reality is there is no such loan. Every loan has closing costs and every home owner or home buyer in one way or another pays those closing costs. Until attorneys, appraisers, processors, couriers, title agents, and several others are willing to work for free there will always be closing costs and the seller, owner or buyer will always pay them.
Deciding to use the terms "no cash to close" would be accurate in those cases where no closing costs are touted. It is possible, in many cases of refinance or purchase, to have a closing with the mortgagor bringing little or nothing to the closing table. It works by a combination or choice of several opportunities to use funds resulting from the transaction to cover those costs.
"Overages" from the sale of the loan or the spread between the interest rate charged and the cost of the money to the lender or broker.
"Adding back" or "rolling in" the closing costs to the new loan amount.
Government funded down payment programs
Seller contributions to the costs of the loan
Another important fact to note is the down payment is not regarded as a cost of the loan and therefore is not considered a part of the closing costs but is included in the cash to close. This is often confusing when industry insiders use the term closing costs and do not explain what closing costs are in relationship to cash to close. Additionally any cash required to close the loan must be sourced and seasoned according to the guidelines of the particular loan being used to fund the transaction.
When shopping for a loan with at least three lenders, which you should always do, make sure you are aware of the difference between their closing costs and how much money you will need to bring to the closing table. Less is not always better.