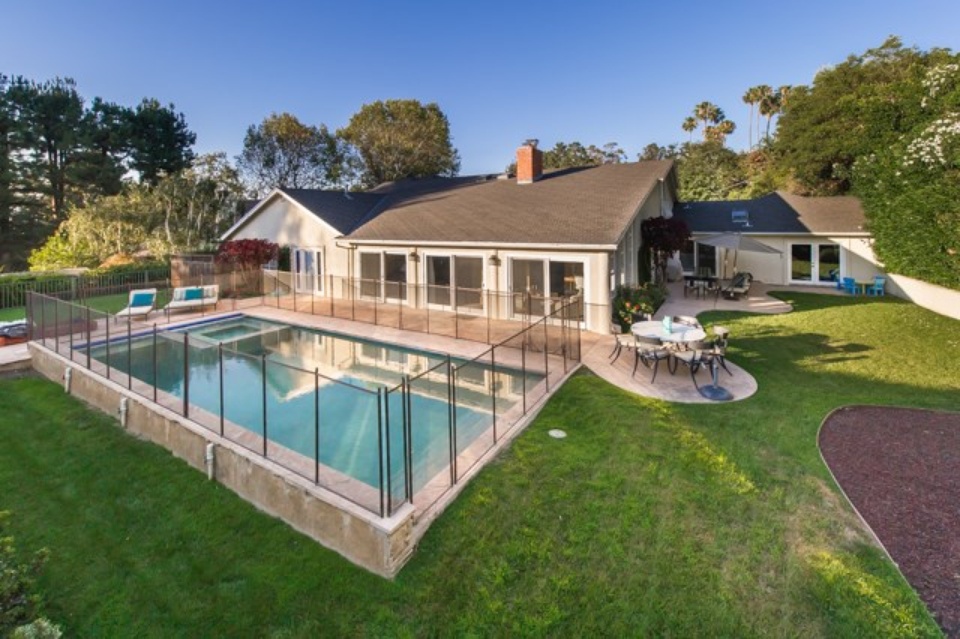 When it comes to kids and summer vacation, there's always one house in the neighborhood that becomes the gathering place. If that's your house, the good news is that you know where your kids are. But there's some not-so-good news, too. More kids can mean greater opportunity for accidents, and you could be held responsible if someone gets injured on your property — even if you're not home.
So what's a homeowner to do? Take a look at why your house is popular, and then take steps to cut the risk. Following are four reasons kids might gather at your house over the summer, the liability risks involved and how you can counter those risks.
They want to use your swimming pool
Who wouldn't want a swimming pool? And what neighborhood kid could resist the allure of one? But swimming pools present great danger: According to the Centers for Disease Control and Prevention, 10 people drown every day, and 2 of the 10 are children 14 or younger.
Kids can find themselves in a number of dangerous pool scenarios: swimming unsupervised; running near the pool; diving in shallow water. All can result in serious injuries, and if the injured child is a visitor, you can be held responsible even if you didn't invite him or her. You can even be liable for injuries suffered by someone who trespasses to use your pool.
What you can do to reduce the risk:
Limit access. Install a fence with a self-locking gate around the pool. Anything less is an open invitation for visitors, invited or not.
Set clear policies for the pool's use. Make sure an adult supervises pool use at all times. Don't install a diving board or slide. Limit how many guests your child can invite. Buy and display safety equipment such as a life hook.
You have a trampoline
No one disputes that it's fun to jump on a trampoline. But the American Academy of Pediatrics repeatedly has cautioned against home trampoline use. It cites an estimate by the National Electronic Injury Surveillance System that nearly 98,000 trampoline-related injuries occurred in 2009, resulting in 3,100 hospitalizations. Children 5 or younger account for up to 37 percent of all trampoline injuries.
What you can do to reduce the risk:
Limit access. Again, you need a fence with a self-locking gate.
Get safety equipment. Make sure you have proper netting and padding for the trampoline. This won't prevent injuries, but it could help reduce their severity. Check both regularly.
Set strict rules. Make adult supervision a must. Restrict use to one person at a time; the chance of injury is nearly three times greater when more than one person is jumping, according to the AAP.
There's a treehouse
What child wouldn't want to play in a treehouse? And what parent shouldn't worry. Treehouses are responsible for nearly 2,800 children visiting emergency rooms each year, according to the Center for Injury Research and Policy. Not surprisingly, falls are the most common cause of injuries, and fractures are the most likely result.
What you can do to reduce the risk:
Build it low. Anticipate that someone will fall at some point. Don't build a treehouse higher than 10 feet above the ground.Put down at least 9 inches of wood mulch or some other protective surface underneath the structure. It will reduce the shock of a fall.
Restrict access. Again, only allow children in the treehouse when adults are home and preferably watching. Don't let children climb ropes or chains to get to the treehouse; they present a strangulation hazard.
Location, location, location
But what if your house is the meeting place for neighborhood children because it's centrally located (or your children are just plain popular)? Consider these potential problems:
Skateboarding. Maybe your driveway has the perfect slope for skateboarding. And maybe some young engineer among the neighborhood group decides to build a ramp. You can see what's coming. Make it clear to your children that no skateboarding is allowed on your driveway.
Dogs. Your dogs love you and your children. But they might not love all children. Warn your children about this. And make sure any visitors don't bring dogs. Even a docile dog can get riled up by a rival. Dog bite claims averaged nearly $28,000 in 2013, according to the Insurance Information Institute (III).
Personal liability insurance
No doubt you're probably ready now to send the kids to military school or at least summer camp to lessen your liability. But you do have help. Standard home insurance policies typically include two types of liability coverage that can help in case someone is injured on your property.
If the child's parents don't want to sue, your Medical Payments coverage can help with the cost of treating his or her injuries. If an injured child's parents take you to court, the Personal Liability protection in your policy can help with legal costs and any damages awarded in the case. Check your policy to make sure you've got adequate coverage.
You can never make summer completely carefree the way it was when you were a child. But you should do what you can to keep your kids — and your neighbors' kids — safe while they're home from school this summer.
Related:
Arthur Murray writes for HomeInsurance.com, an online insurance resource for homeowners and drivers across the country. Offering comparative homeowners and automobile insurance rates, consumers rely on HomeInsurance.com for the most competitive rates from the top-rated insurance carriers in the country. The HomeInsurance.com blog provides fresh tips and advice on a range of financial topics to help homeowners and homebuyers make educated decisions about their insurance purchases.
Note: The views and opinions expressed in this article are those of the author and do not necessarily reflect the opinion or position of Zillow.