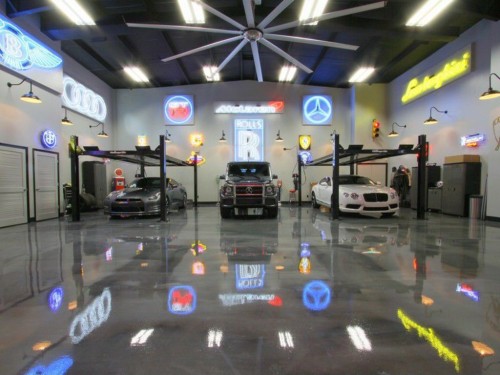 Car lovers, start your engines! This week, we're bringing you the fastest, the sleekest, the most furious garages across America from Zillow Digs. Prepare for some serious man-cave envy.
Motorcycle showroom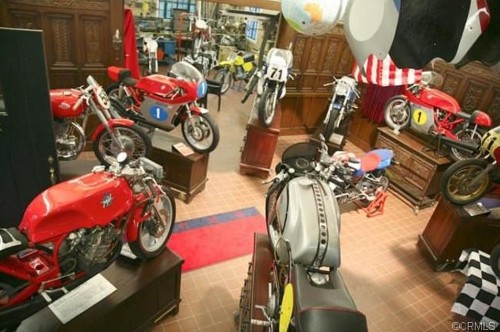 A classic car and motorcycle restoration and display area offers floor space for up to six cars and 30 motorcycles. An attached limo garage also shows off special-occasion vehicles.
High gloss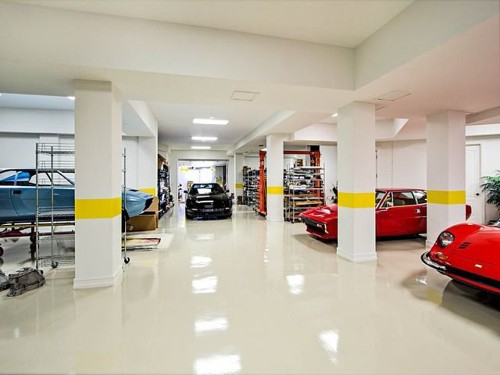 With 8,500 square feet of raw horsepower eye candy, this freshly polished showroom is a worthy home for even the rarest automobile collections.
Custom car lift
A hot rod lover's dream, this garage by Zillow Digs Designer Remodeling Guys features Viking flooring and a custom organization system on the walls to keep everything sleek and tidy.
Secret lair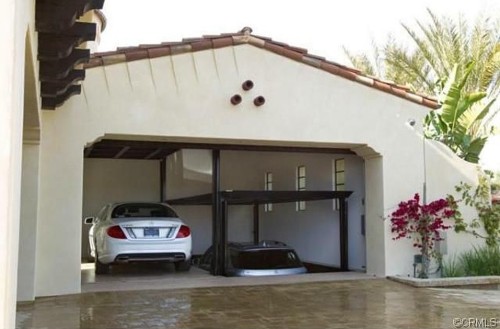 For your inner secret agent, a hydrolic car lift turns this Mediterranean home into a hidden underground parking garage.
Throwback
Keep vintage vehicles at their prime with a high-tech work space that includes air conditioning for precise climate control.
Fill 'er up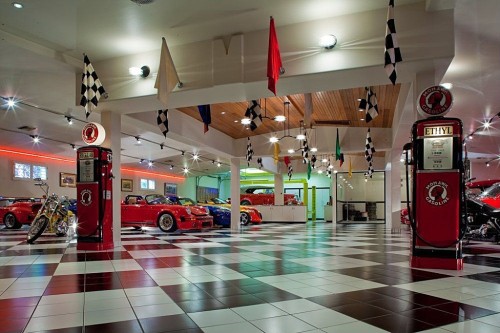 What do you give to the man who has it all? A custom man cave complete with a deionized-water car wash and gas station that's sure to be the envy of the neighborhood.
Lights, cars, action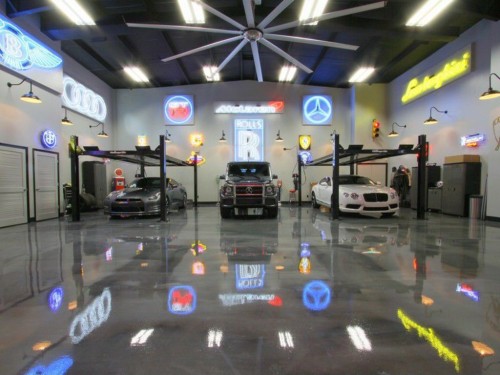 Neon wall hangings pack a flashy punch  in this custom-heated and cooled garage.
Sports car palace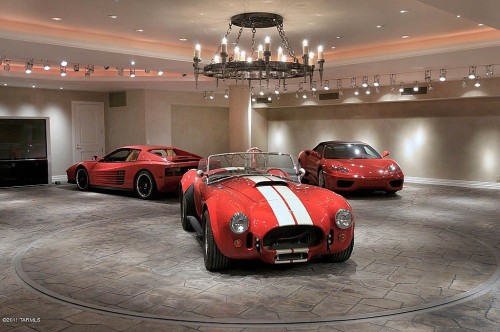 With a dedicated turntable accommodating up to 15 roadsters, a European-esque mansion creates the ultimate showroom for luxury vehicles of every make and model.
See more fast and furious garages on Zillow Digs!
Related: