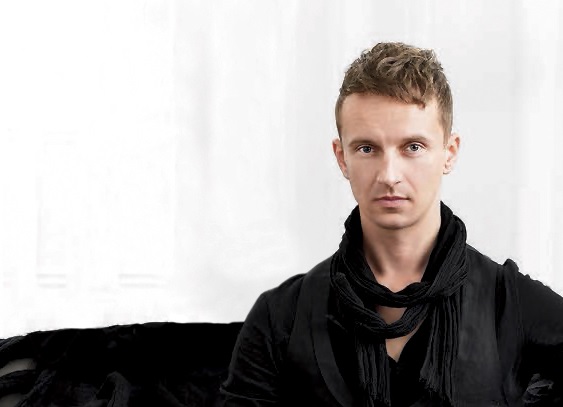 Renowned designer Nate Berkus hosts NBC's bold new reality competition series American Dream Builders that showcases the talents of accomplished designers and home builders in the country. The show pits 12 talented contestants against one another in a high-stakes competition. Read about all the contestants.

Meet "American Dream Builders" designer Lukas Machnik.
Zillow: How did you get into design?
Machnik: My mom was a fashion designer, and I was always an artistic child. I knew I would have a career associated with the arts, but I was indecisive: Would it be fine arts, architecture, interior design? I think interior design is a great combination of art and architecture. It's something very personal, where you get to sit with the client, learn how they live and then design a space based on their needs and your vision. I started my own design firm in 2000. In the beginning, I spent a lot of time learning from contractors, plumbers and tilers so that could design things that were not just beautiful but actually buildable.
Zillow: What's the best design advice you've ever received?
Machnik: Follow your instinct. Also, to be a good designer, you have to be a good listener. Yes, you need talent, passion, drive — but you need to be able to listen to your client and help them figure out what they want, even when they don't know. It's almost like being a psychiatrist or a shrink. Sometimes you have to start by eliminating things they think they should like but obviously don't. It's all about listening.
Zillow: What's your signature design trick?
Machnik: I really focus on the architecture first. I go back to the purity of the design, the moldings and key architectural details. I don't want to copy how it was done, but I want to get the essence and soul of the period with a modern twist. I always look at the style of the home first, and then I embrace and modernize it.
Zillow: Describe your design style in three words.
Machnik: Minimalist. Avant-garde. Modernist.
Zillow: What are the design trends that excite you most right now?
Machnik: I don't follow trends; I set them. I know that sounds very confident, but I believe it. Trends are misleading. I always set out to create timeless design.
To see more of Lukas' work, visit his website, Facebook, Instagram and Twitter.
Related: