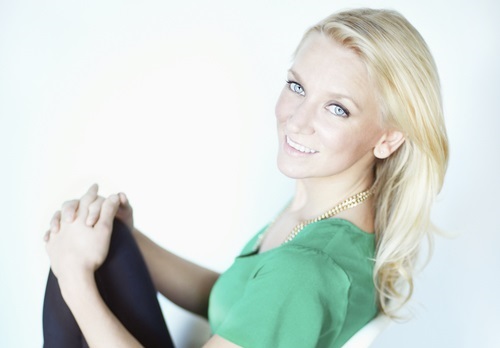 Each week, Zillow Blog will talk to the eliminated contestant of NBC's new home renovation show, American Dream Builders, hosted by celebrity designer Nate Berkus. Zillow is proud to be partnered with the show in its debut season. The show airs Sunday nights at 7 p.m. ET (6 p.m. CT).

This week the judges decided to eliminate interior designer Christina Salway. Salway studied architecture at Hampshire College and got her start at the club-and-restaurant design firm R.I.P. In 2006, she established design firm ElevenTwoEleven in Brooklyn. Her work has been featured in The New York Times and Better Homes & Gardens.
Zillow: Why did you enter the competition?
Salway: I was sitting in the park with my son when the producers called and said they were interested in having me come to Los Angeles to meet about the show. My husband and I talked about it and we decided if I didn't do it — no matter how nuts it was — I would always spend my life wondering "what if?" I'm not big on "what ifs," so my husband and 1-year-old baby and I packed up and moved into an LA hotel so I could give it a try.

Zillow: What makes your style unique compared to the other designers?
Salway: I have a real make-it-work mentality. You can throw me into any setting, and I will make it work. I don't see hurdles. In some ways that attitude gave me an advantage because I could just jump in and work on anything. The downside to that was that some of the other contestants were more forceful about their ideas. I'm not sure my voice was always heard because I'm simply not as loud.
Zillow: What was the greatest challenge about being on "American Dream Builders?"
Salway: Without a doubt, the hardest part was dealing with all the personalities. I think there were people who came with the intent to be "the dramatic character." I kept thinking to myself, "Are people like this in real life? This is bananas."

Zillow: What was your favorite part of being on the show?
Salway: While we were doing it, day by day, it felt insane to take a process that you normally complete over weeks or months and expedite it into a five- or seven-day process. At the same time, it was exciting and exhilarating. It was crazy to see how we could finish these projects so quickly and with such quality. That, plus I met some really incredible people along the way.

Zillow: What are your plans going forward?
Salway: I have no idea. I'm trying to be as organized as I can be so that after the show is over, if things happen, I'm prepared to deal with them. I'd had my office in my home and I just moved into a separate office space. I didn't go onto the show with the thought that it would change my universe. I'm more of a let's-see-what-happens kind of person.
Do you think Salway deserved to be eliminated? Leave your thoughts in the comments section!
Related: