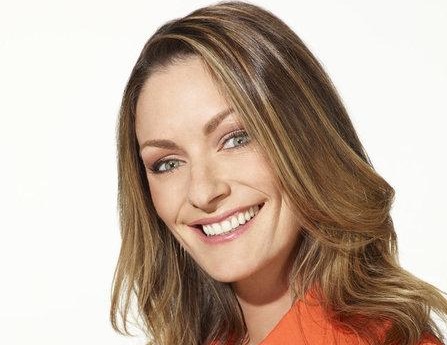 Each week, Zillow Blog will talk to the eliminated contestant of NBC's new home renovation show, American Dream Builders, hosted by celebrity designer Nate Berkus. Zillow is proud to be partnered with the show in its debut season. The show airs Sunday nights at 7 p.m. ET (6 p.m. CT).

This week the judges decided to eliminate decorator and furniture designer Erinn Valencich. Valencich has appeared as a style expert on "Access Hollywood," "The View, "Extra," E! and the Fine Living Network. The California native's firm, Erinn V Design Group, has a strong design-build presence in Los Angeles and Beverly Hills.
Zillow: Why did you enter the competition?
Valencich: When I first heard about the show, I actually threw my hands up in air. Finally, this was a real design show, not "What can you do with $5 to redo your living room in 10 minutes?" I loved the show concept and the goal of bringing magazine-quality rooms to TV. I just knew from the start that this was something I wanted to be part of.
Zillow: What makes your style unique compared to the other designers?
Valencich: Everybody on the show has a different style. I think I'm very versatile and I try to put a fresh spin on any space I work with. On the show, you'll see I was typically the one leading the charge to shop and pull things together. I was always running around to everyone else's spaces to make sure they were on track. It's just my nature.
Zillow: What was the greatest challenge about being on "American Dream Builders?"
Valencich: When we got our design challenges for the week, it was always like we were being shot out of a cannon. We had to make snap design decisions and if those decisions weren't right, you were in trouble. If you ordered fabric that was too sheer or the wrong color, you were stuck. There wasn't time to redo anything.
Zillow: What was your favorite part of being on the show?
Valencich: I really enjoyed the camaraderie among the cast. I liken it to being at camp. We stayed at the same hotel, we rode to and from the set in the same van, we ate together, we went out together. It was like being in a bubble. It was a bizarre situation, but I made some great friends through it all.
Zillow: What are your plans going forward?
Valencich: I've always been in this for world domination. I'm working on licensing some outdoor furniture and tabletop accessories, and I'm working on a book deal. This was the kind of exposure you can't buy. I'm just thrilled to be able to share my style with the country.
Do you think Valencich deserved to be eliminated? Leave your thoughts in the comments section!
Related: