Characters from "Sleepless in Seattle" aren't the only ones who can afford to live in a floating home.
Depending on where you're looking to buy, a property perched right on the water can cost less than $100,000 or upwards of $1 million.
On the East Coast, floating homes are rarer, but a few are currently on the market in New York, Georgia and Tennessee. On the West Coast — especially in the Northwest — they come in all shapes and sizes at a variety of price points.
Here's a look at 10 floating homes for sale in the United States.
Parsons, TN
105 Waller Ln, Parsons, TN
For sale: $64,500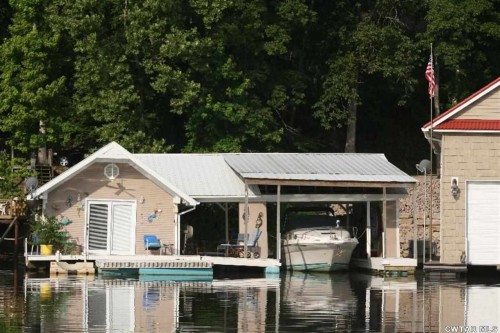 This Tennessee River boathouse has been used as a weekend getaway for the past 10 years. Highlights include a covered deck for entertaining and a boat slip.
See more homes for sale in Parsons.
Scappoose, OR
26400 NW Saint Helens Rd, Scappoose, OR
For sale: $69,000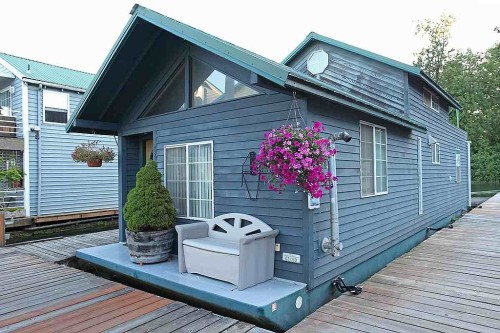 This river retreat is located on the Multnomah Channel, just 30 minutes from downtown Portland or Beaverton. The fiberglass barge-float construction features spiral stairs, a loft area and a rooftop deck.
See more homes listed in Scappoose.
White, GA
451 Wilderness Camp Rd SE #10, White, GA
For sale: $79,900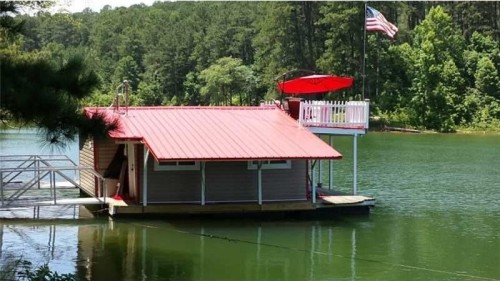 With a balcony overlooking Stamp Creek, this floating cabin offers a great way to swim, fish or just relax. The property is being sold fully-furnished with sofas, tables, chairs and more.
See more Cherokee County homes for sale.
Seaford, NY
220 Shore Rd, Seaford, NY
For sale: $129,990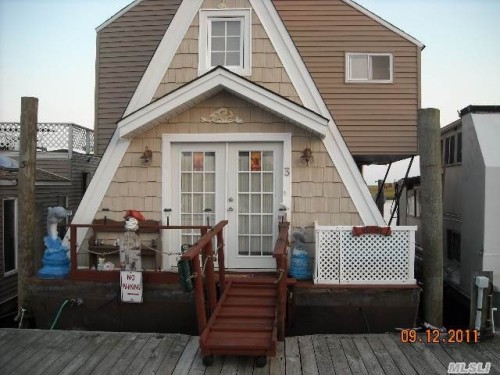 A barge-style floating home in Seaford Harbor Marina is for sale with incredible bay views. The property includes 1 bedroom, 2 baths, a big kitchen with a center island, lounge area, an upper deck and two lower docks.
See more Seaford homes for sale.
Portland, OR
11642 N Island Cove Ln, Portland, OR
For sale: $225,000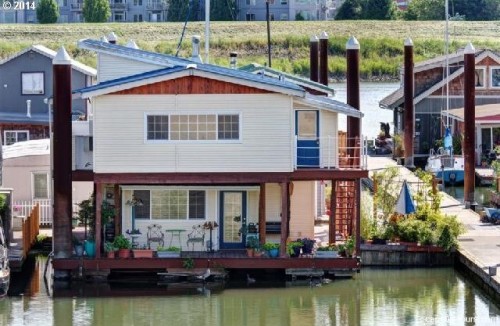 This Hayden Island property is suited for a family with 3 bedrooms, 3 baths and an open-concept kitchen and living room. While the floating construction doesn't provide land for growing a garden, the side of the house showcases a beautiful assortment of potted plants and flowers.
See more Portland homes for sale.
Seattle, WA
2143 N Northlake Way APT 18, Seattle, WA
For sale: $325,000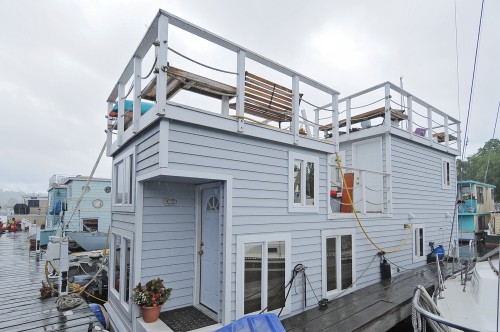 Why just have one rooftop deck when you can have two? This Lake Union floating home affords sweeping views of the city and the Space Needle. It's part of a floating home community near Gas Works Park and the Burke Gilman trail.
See more Seattle for-sale listings.
Seattle, WA
3125 Fairview Ave E STE B, Seattle, WA
For sale: $586,000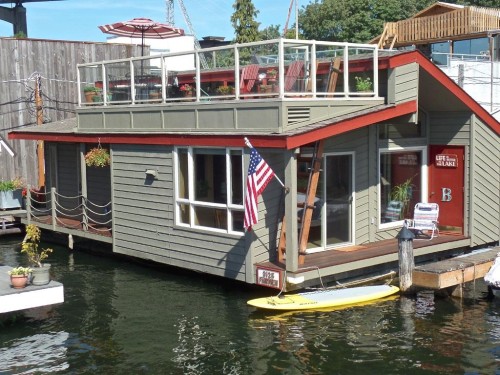 With a "Life is Better at the Lake" sign greeting visitors and a paddle board ready for use, this listing advertises a "Tommy Bahama lifestyle on Lake Union." The interior shows off a large family room and contemporary finishes, while a rooftop deck is ready for outdoor entertaining.
See more Seattle homes for sale.
Sausalito, CA
11 Gate 6 1/2 Rd, Sausalito, CA
For sale: $699,000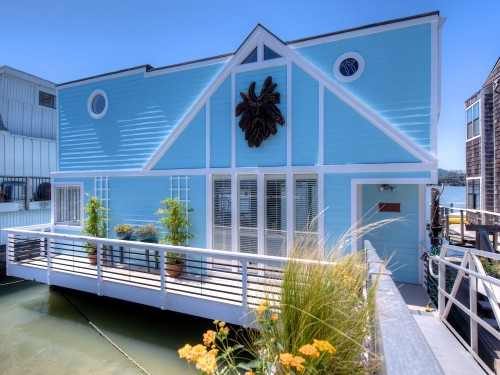 With unobstructed views of Richardson Bay and Mount Tamalpais from the master suite, this Sausalito stunner is nicknamed "Almost Heaven." The floating home was recently remodeled from top to bottom with hardwood floors, built-ins and other charming accents.
See more homes for sale on Richardson Bay.
Portland, OR
18525 NE Marine Dr SLIP B8, Portland, OR
For sale: $749,000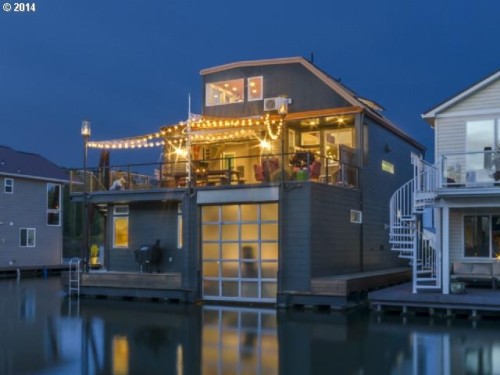 Adorned with twinkle lights, this Northwest floating home was designed with outdoor entertaining in mind. Covered boat storage and garage-door walls are also fun features of this property located on the Columbia River across from McGuire Island.
See more Multnomah County homes for sale.
Seattle, WA
10 E Roanoake St SLIP 12, Seattle, WA
For sale: $1.89 million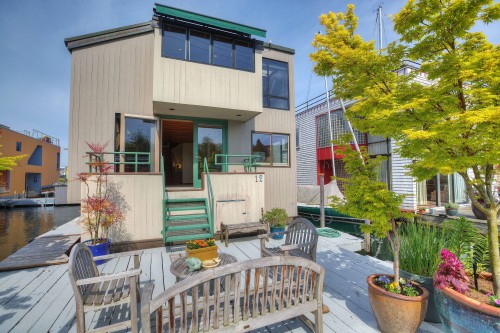 Seattle living at its best, this luxury floating home is located on the largest floating dock in Roanoke Reef. It spans multiple levels with large walls of glass to take in views of the city, Gas Works Park and the Aurora Bridge.
See more homes for sale near Lake Union.
Related: