With just a few weeks left until our forum in Washington, D.C. on "The Future of Housing: What's Next for Housing Demand, Mortgage Finance, and Recovery," we've lined up an impressive array of speakers. You can see more about them below. If you'd like to attend the event on April 18 in Washington, D.C., please RSVP here.
More information and ongoing news about the forum is available on our housing forum site or by following hashtag #HousingFuture on Twitter.
Welcome Speaker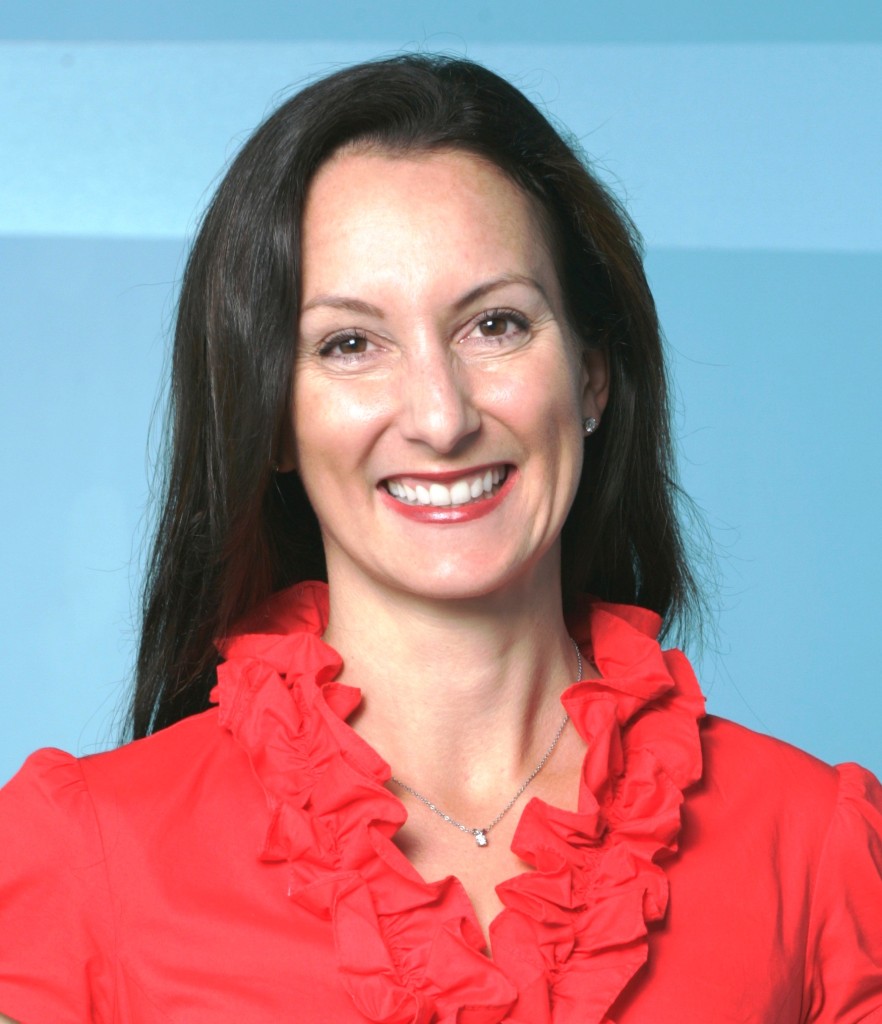 Amy Bohutinsky
Amy Bohutinsky is the Chief Marketing Officer at Zillow Inc. In this role, she oversees all aspects of marketing at Zillow, including PR, social media, content, email, advertising and mobile marketing.  Amy joined Zillow in mid-2005, prior to the site's launch. Before Zillow, Amy was director of corporate communications for Hotwire.com, a discount travel site. She led the PR launch of Hotwire in 2000 and handled communications through and after its $685 million acquisition by IAC/InterActiveCorp in 2003.  Prior to Hotwire, Amy worked for Blanc & Otus, a tech PR firm in San Francisco.
Amy is Zillow's primary spokesperson for consumer real estate tips and celebrity real estate news, and frequently appears on national and local broadcast television programs. Amy is a recognized leader in the real estate industry and was named one of Puget Sound Business Journal's 40 Under 40 in 2012.
Amy started her career as a broadcast journalist, having been an anchor and reporter for various CBS, NBC and ABC affiliates in Virginia and Florida.
Keynote Speakers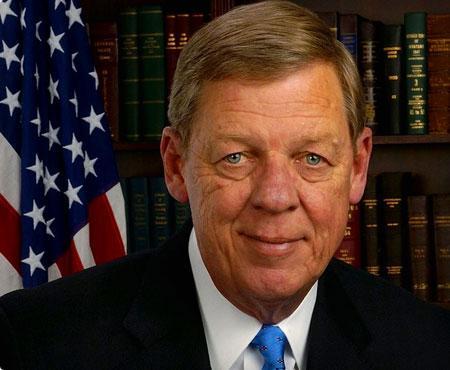 Senator Johnny Isakson
Senator Johnny Isakson is a businessman, a public servant and family man whose conservative, thoughtful and independent approach have made him a leader in Georgia for more than 30 years.
Senator Isakson began his business career in 1967 when he opened the first Cobb County office of a small, family-owned real estate business, Northside Realty. He later served as president of Northside for 20 years, presiding over the company's growth into the largest independent residential real estate brokerage company in the Southeast and one of the largest in America.
Senator Isakson entered politics in 1974 and served 17 years in the Georgia Legislature and two years as chairman of the Georgia Board of Education. In 1999, he was elected to the U.S. House of Representatives for the first of three terms before being elected to the U.S. Senate in 2004. He was re-elected to the Senate in 2010.
In Washington, Senator Isakson has proven to be a leader who gets results. When the mortgage and financial crisis hit in 2008, he drew on his decades of experience in real estate in offering solutions to reduce the inventory of foreclosed homes and to restore the nation's housing market.
The Senate overwhelmingly passed his legislation to create the Financial Crisis Inquiry Commission, styled after the 9/11 Commission, to investigate the near collapse of the banking system and loss of tens of trillions of dollars in order to gather the facts before rushing to create new regulations.
In January 2013, Senator Isakson was named to the U.S. Senate Committee on Finance, which has jurisdiction over taxes, trade, Medicare and Social Security and which plays a critical role in the debate over cutting spending and reducing our nation's debt.
Senator Isakson is a 1966 graduate of the University of Georgia, and he served in the Georgia Air National Guard from 1966 to 1972.  He and his wife, Dianne, have been married since 1968 and have three grown children and nine grandchildren. They live in Marietta, Georgia, and attend Mount Zion United Methodist Church, where Senator Isakson taught sixth-grade Sunday school for 30 years.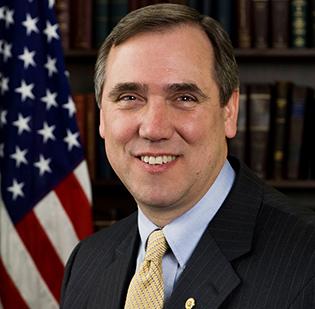 Senator Jeff Merkley
Senator Jeff Merkley, the son of a millwright and first in his family to attend college, has spent his whole life fighting for opportunity for Oregon's families. Born in Myrtle Creek, Oregon, and spending his childhood in Roseburg, Senator Merkley knows what it's like to live in both rural and urban Oregon and represents all of Oregon in his work in the United States Senate. His policy education came first from his father, Darrell, who after work each day would read the newspaper, watch the evening news and run a commentary on how we could improve our nation. Growing up in a middle-class family, Senator Merkley stands firmly on the side of working people during these tough economic times.
Senator Merkley's public service began as a 19-year-old intern with Oregon's former Senator, Mark O. Hatfield. Never in Merkley's wildest dreams did he anticipate that he would return to the Senate 33 years later to represent Oregon in Hatfield's former seat. He considers it a great honor and a great challenge.
Between his college internship on Capitol Hill and his election to the U.S. Senate in 2008, Merkley immersed himself in public service. As a national security analyst at the Pentagon and at the Congressional Budget Office, Merkley contributed to the dialogue on responsible management of nuclear weapons. In 1991 Merkley returned to Oregon to lead Portland's Habitat for Humanity, which works to empower low-income families through homeownership. Merkley later served as president of the Oregon World Affairs Council, expanding the K-12 education program and launching an International Speakers Series that has brought dozens of distinguished leaders to Oregon such as Mikhail Gorbachev and the Dalai Lama.
Merkley won his first campaign for State Representative in 1998. He was elected Democratic Leader in 2003 and Speaker in 2007. As Oregon's House Speaker, Merkley emphasized replacing bitter partisan warfare with a culture of bipartisan problem solving. The result was a legislative session described by The Oregonian as "Oregon's most productive in a generation." The Legislature increased education funding, expanded access to affordable prescription drugs, passed landmark environmental and energy legislation, established domestic partnerships, cracked down on predatory payday and title lending, and created Oregon's first-ever rainy day fund.
Since his election to the United States Senate, Senator Merkley has been focused on getting our nation back on track and Oregonians back to work. As a part of his work on the Senate Banking, Housing and Urban Affairs Committee, Senator Merkley worked with Senator Carl Levin of Michigan to include in the Wall Street Reform and Consumer Protection Act new limits on risky trading by banks. He also worked to end deceptive retail mortgage lending practices and led successful efforts to pass a ban on both hidden steering payments to reward selling consumers high-risk and high-cost home loans, and on prepayment penalties, which locked people into those bad loans.
Overview of the Nation's Housing Market
Stan Humphries
Dr. Stan Humphries is the Chief Economist of Zillow, Inc. Stan joined the company as one of its earliest employees in 2005 and created the Zestimate and its first algorithm. Since that time, Stan has built out the industry-leading economics and analytics team at Zillow. Prior to joining Zillow, Stan spent five years at Expedia where he ran the advanced analytics team. Before Expedia, Stan served as a researcher and faculty member at the University of Virginia and was previously a Presidential Management Fellow where he served at NASA, the Office of Science and Technology Policy in the Executive Office of the President, and the Technology Administration within the Department of Commerce.  Stan has also served in the United States Peace Corps, where he taught high school physics and chemistry in the West African country of Benin. Stan has a Bachelor of Arts from Davidson College, a Master of Science in Foreign Service from Georgetown University, and a Ph.D. in Government from the University of Virginia.
The Future of Housing Demand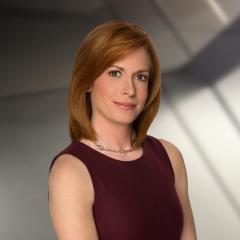 Moderator: Diana Olick
Diana Olick is an Emmy Award-winning journalist, currently serving as CNBC's real estate correspondent as well as the author of the "Realty Check" blog on CNBC.com. She also contributes her real estate expertise to NBC's "Today" and "NBC Nightly News with Brian Williams." Prior to joining CNBC in 2002, Olick spent seven years as a correspondent for CBS News. She has a B.A. in comparative literature with a minor in Soviet studies from Columbia College in New York and a master's degree in journalism from Northwestern's Medill School of Journalism.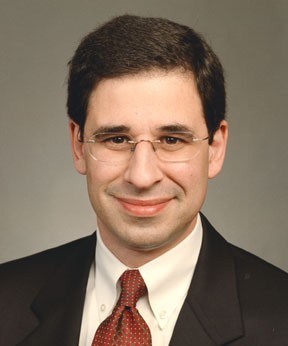 Eric Belsky
Eric Belsky is Managing Director of the Joint Center for Housing Studies of Harvard University and Lecturer in Urban Planning and Design at the Harvard Graduate School of Design. The Center is a collaborative venture of the Graduate School of Design and the John F. Kennedy School of Government. The Center conducts research on the nation's most critical housing and urban issues.
Prior to his Harvard appointments, Dr. Belsky led the Housing Finance and Credit Analysis Group at Price Waterhouse LLP. He has also held the positions of Director of Housing Finance Research at Fannie Mae, Senior Economist at the National Association of Home Builders, and Assistant Professor at the University of Massachusetts at Amherst.
Dr. Belsky currently serves on the editorial boards of the Journal of Housing Research and Housing Policy Debate, the board of the Opportunity Finance Network, the Affordable Housing Advisory Council of Fannie Mae, the National Community Advisory Council of Bank of America, and the National Advisory Council of CredAbility. In 2001 and 2002, Dr. Belsky also served as Research Director for the bipartisan Millennial Housing Commission established by the Congress of the United States.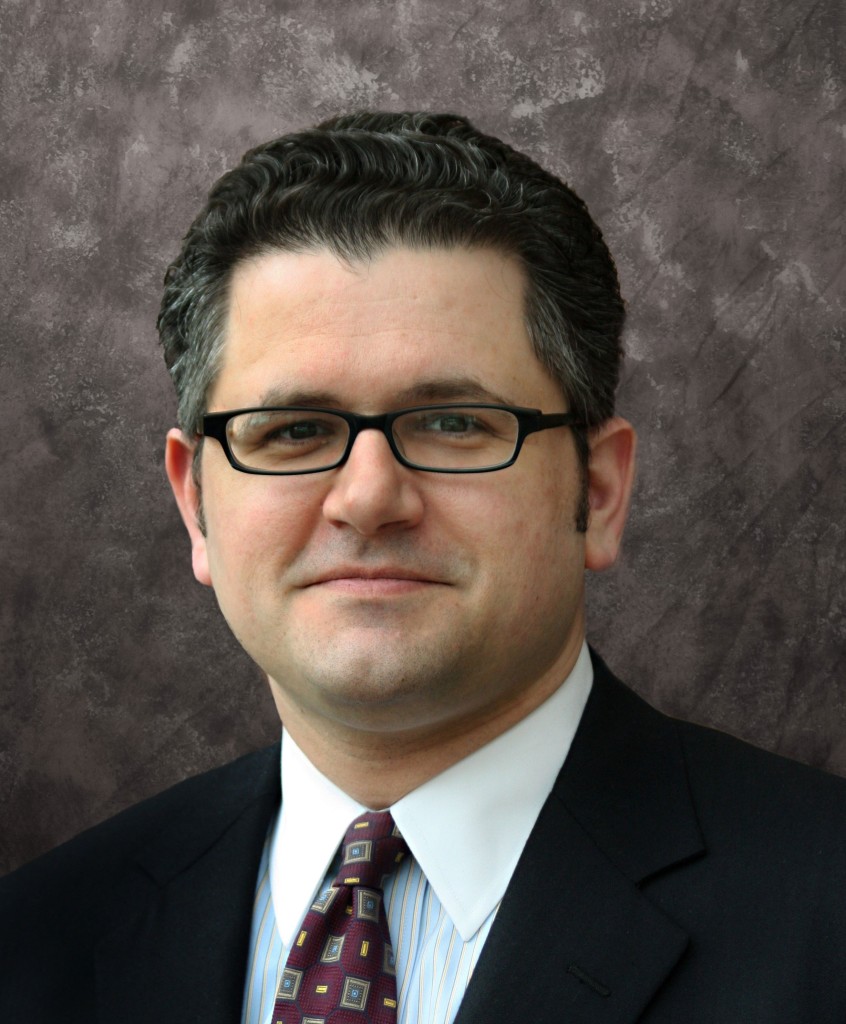 Mark Calabria
Mark A. Calabria, Ph.D., is Director of Financial Regulation Studies at the Cato Institute. Before joining Cato in 2009, he spent seven years as a member of the senior professional staff of the U.S. Senate Committee on Banking, Housing and Urban Affairs. In that position, he handled issues related to housing, mortgage finance, economics, banking and insurance for Senator Richard Shelby (R-AL). During his service on Capitol Hill, Calabria drafted significant portions of the Housing and Economic Recovery Act of 2008, which established a new regulatory regime for the government sponsored enterprises.
Prior to his service on Capitol Hill, Calabria served as Deputy Assistant Secretary for Regulatory Affairs at the U.S. Department of Housing and Urban Development and also held a variety of positions at Harvard University's Joint Center for Housing Studies, the National Association of Home Builders and the National Association of Realtors. Calabria has also been a Research Associate with the U.S. Census Bureau's Center for Economic Studies. He is a frequent contributor to the op-ed pages of the New York Post, National Review and Investors Business Daily, and makes frequent appearances on CNBC, Bloomberg, Fox Business, BBC and BNN. He holds a doctorate in economics from George Mason University.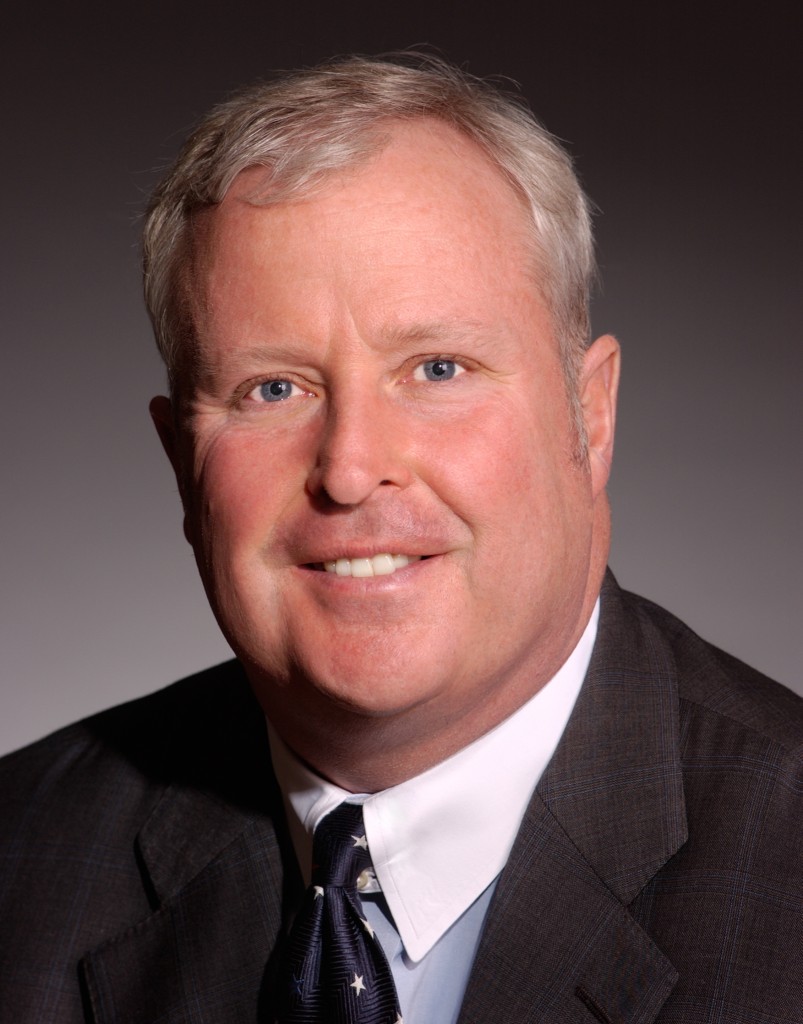 Jerry Howard
Jerry Howard, Chief Executive Officer of the National Association of Home Builders, has more than 25 years of association experience and a lifetime in the housing industry. Jerry began his association career at the National Association of Realtors, where he served as a Legislative Analyst for tax issues. Prior to joining NAHB, Jerry served as the Chief Lobbyist for the National Council of State Housing Agencies where he was instrumental in the development of the low-income housing tax credit as part of the Tax Reform Act of 1986.
Jerry came to NAHB as tax counsel in 1988 and served in a variety of roles, including Chief Lobbyist. Jerry was promoted to Executive Vice President & Chief Executive Officer in February 2001.
Jerry earned a Bachelor of Arts from the University of Vermont and received his Juris Doctorate from the University of South Carolina. He, his wife, Christina, and their children Eirann, Meaghan and Sean live in Virginia, just outside of Washington, D.C.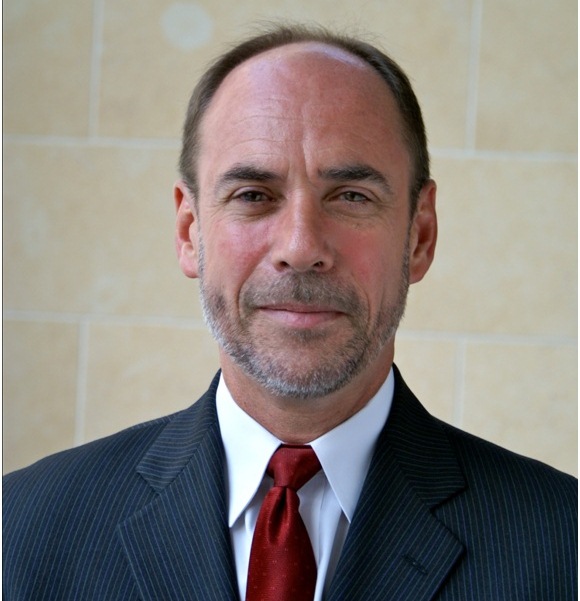 Douglas Holtz-Eakin
Douglas Holtz-Eakin has a distinguished record as an academic, policy adviser and strategist. Currently he is the President of the American Action Forum and most recently was a Commissioner on the congressionally-chartered Financial Crisis Inquiry Commission. He was the sixth Director of the non-partisan Congressional Budget Office (CBO) from 2003 to 2005. Following his tenure at CBO, Dr. Holtz-Eakin was the Director of the Maurice R. Greenberg Center for Geoeconomic Studies and the Paul A. Volcker Chair in International Economics at the Council on Foreign Relations. During 2007 and 2008 he was Director of Domestic and Economic Policy for the John McCain presidential campaign. Dr. Holtz-Eakin serves on the Board of the Tax Foundation and the Research Advisory Board of the Center for Economic Development.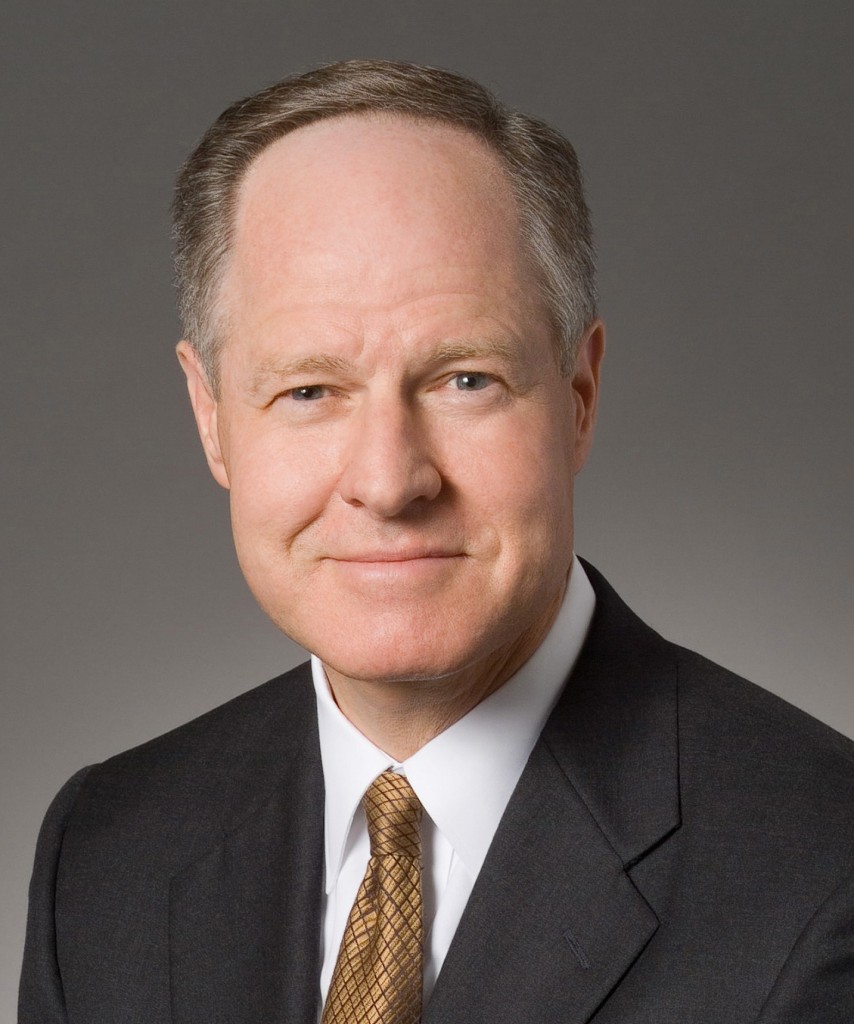 Richard Smith
Richard A. Smith is Chairman, Chief Executive Officer and President of Realogy Holdings Corp., a global leader in real estate franchising with company-owned real estate brokerage operations doing business under its franchise systems as well as relocation and title services. In October 2012, Smith guided Realogy to one of the largest initial public offerings of the year, and the company is publicly traded on the New York Stock Exchange under the symbol "RLGY." Under his leadership, Realogy has been recognized in each of the past two years as one of the World's Most Ethical Companies by Ethisphere Institute, an international ethics think-tank organization.
Smith is a Policy Advisory Board member for the Joint Center for Housing Studies of Harvard University, an honorary member of the Easter Seals National Board of Directors, a member of the Columbus State University Foundation Board of Trustees and a former member of the New Jersey Economic Growth Council. Smith is also a past recipient of the Ellis Island Medal of Honor, presented by the National Ethnic Coalition of Organizations Foundation, Inc. In 2010, Smith was named one of "The 50 Most Powerful People in U.S. Real Estate" by Bloomberg Businessweek magazine. In 2011, Smith was named to SmartMoney magazine's list of the "Power 30: The World's Most Influential Players."
The Future of Mortgage Finance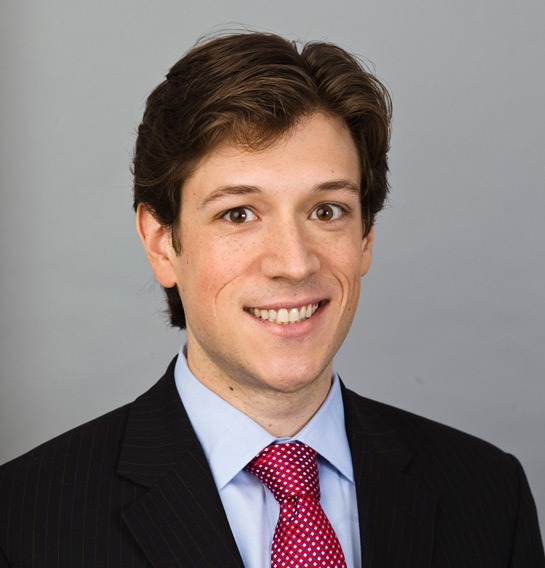 Moderator: Nick Timiraos
Nick Timiraos is a reporter for The Wall Street Journal, where he covers housing and mortgage markets and housing-finance policy. Previously, he covered the 2008 presidential election where he traveled with the Obama and Clinton campaigns. Nick joined the staff of the Journal in 2006 and is based in New York.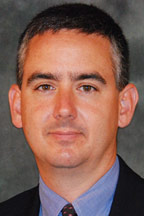 Mike Fratantoni
Michael Fratantoni is Vice President of Single-Family Research and Policy Development for the Mortgage Bankers Association (MBA). He is responsible for managing MBA's industry surveys, economic and mortgage originations forecasts, industry technology efforts, and policy development research for issues impacting single-family lending. Additionally, Fratantoni is the Executive Director of MBA's Research Institute for Housing America (RIHA) and President of the Mortgage Industry Standards Maintenance Organization (MISMO). Fratantoni also staffs MBA's Risk Management Forum.
Fratantoni received a Ph.D. in economics from Johns Hopkins University and a B.A. in economics from The College of William and Mary. He has also served as an adjunct professor at the University of Washington, and Johns Hopkins, George Washington, and Georgetown Universities and has published papers in economics and real estate finance academic journals.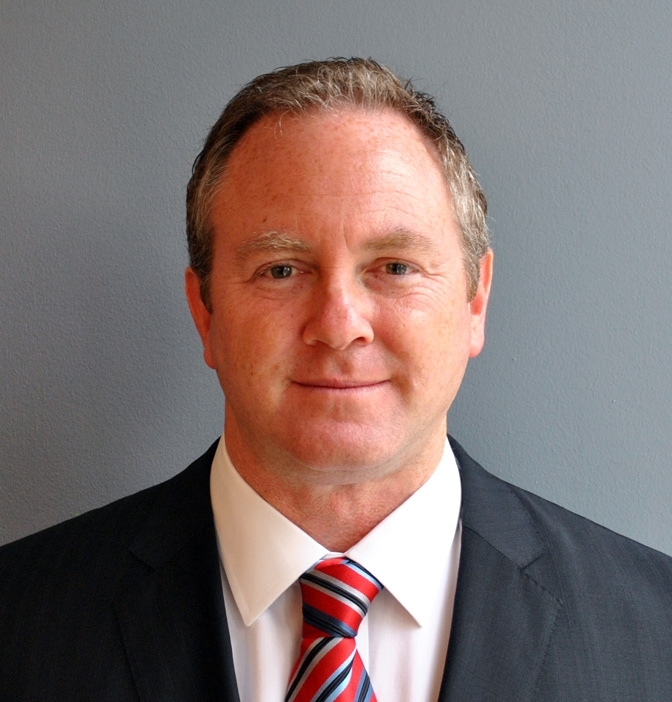 Jason Gold
Jason R. Gold is the director for PPI's "Rebuilding Middle Class Wealth" project and senior fellow for financial markets. His areas of expertise include housing, banking, financial services and capital markets. He has been involved in banking and federal policy for more than 18 years. Gold started his career in the private sector working for institutions such as Saxon Capital and First Tennessee. In 2010 he advised the Congressional Oversight Panel in producing the November 2010 oversight report on the Troubled Asset Relief Program (TARP).
Gold is a panelist on the Zillow Home Price Expectations Survey. He is also an advisor for Georgetown University's graduate real estate program, where he extends industry expertise to guide graduate candidates in the housing and financial services areas and overall direction of the program.
Gold is a frequent industry speaker and regular contributor to US News and World Report. He is often quoted in a number of national publications as an expert on housing policy including Forbes, Bloomberg News, Politico, The Wall Street Journal, Washington Post, Las Vegas Sun, Huffington Post and MSNBC among others.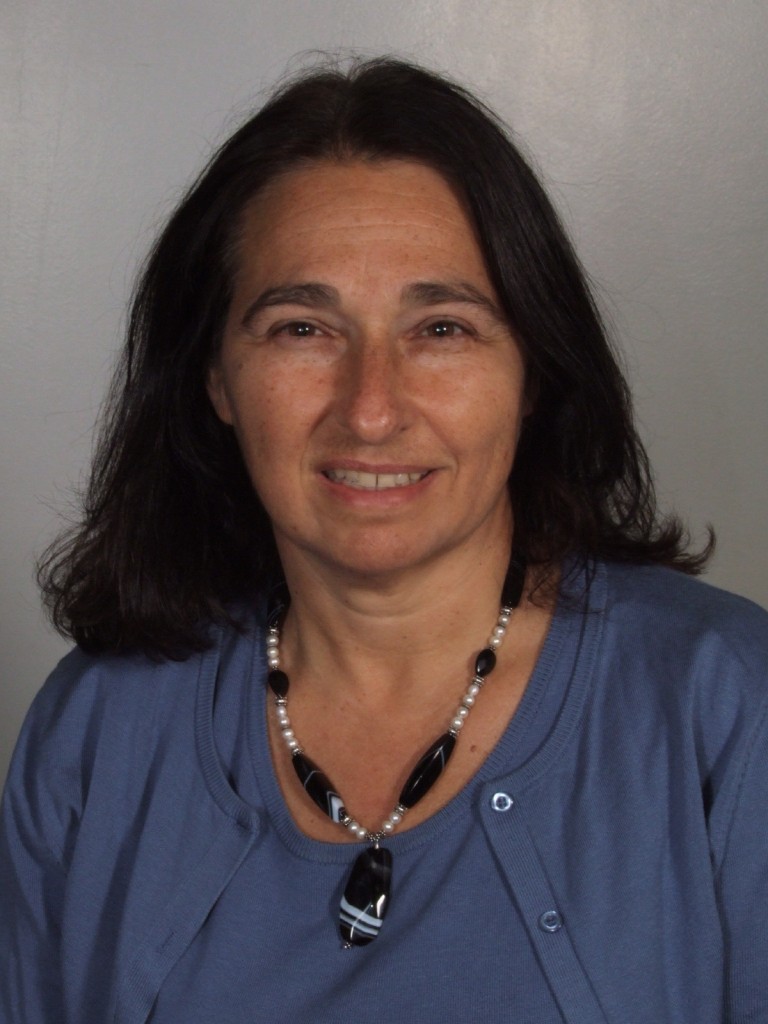 Laurie Goodman
Laurie Goodman is a Senior Managing Director at Amherst Securities Group, L.P., where she is responsible for strategy and business development. Laurie joined the firm in December 2008, assembled the Strategy Team and began publication of the Amherst Mortgage Insight. From July 1993-November 2008, Laurie was head of Global Fixed Income Research and Manager of U.S. Securitized Products Research at UBS and predecessor firms. The UBS Securitized Products Research group was widely recognized for its insightful analysis and weekly Mortgage Strategist publication. Prior to that, Laurie spent 10 years in senior fixed income research positions at Citicorp, Goldman Sachs and Merrill Lynch. She was also a mortgage portfolio manager on the buy side and a Senior Economist at the Federal Reserve Bank of New York.
Laurie holds a B.A. in Mathematics from the University of Pennsylvania, and M.A. and Ph.D. degrees in Economics from Stanford University. She has published more than 200 articles in professional and academic journals, and co-authored and co-edited five books. Laurie was inducted into the Fixed Income Analysts Hall of Fame in 2009.
Chris Mayer is Paul Milstein Professor of Real Estate and Finance and Economics at Columbia Business School. His research explores a variety of topics in real estate and financial markets, including housing cycles, mortgage markets, debt securitization and commercial real estate valuation. Dr. Mayer is also a principal at Longbridge Financial, an innovative start-up company focused on developing and delivering home equity products to senior homeowners to help finance retirement. Professor Mayer serves as a Visiting Scholar at the Federal Reserve Bank of New York, a Research Associate at the National Bureau of Economic Research, and a member of the Academic Advisory Board for Standard and Poor's. He has received funding from the National Science Foundation and Pew Charitable Trusts.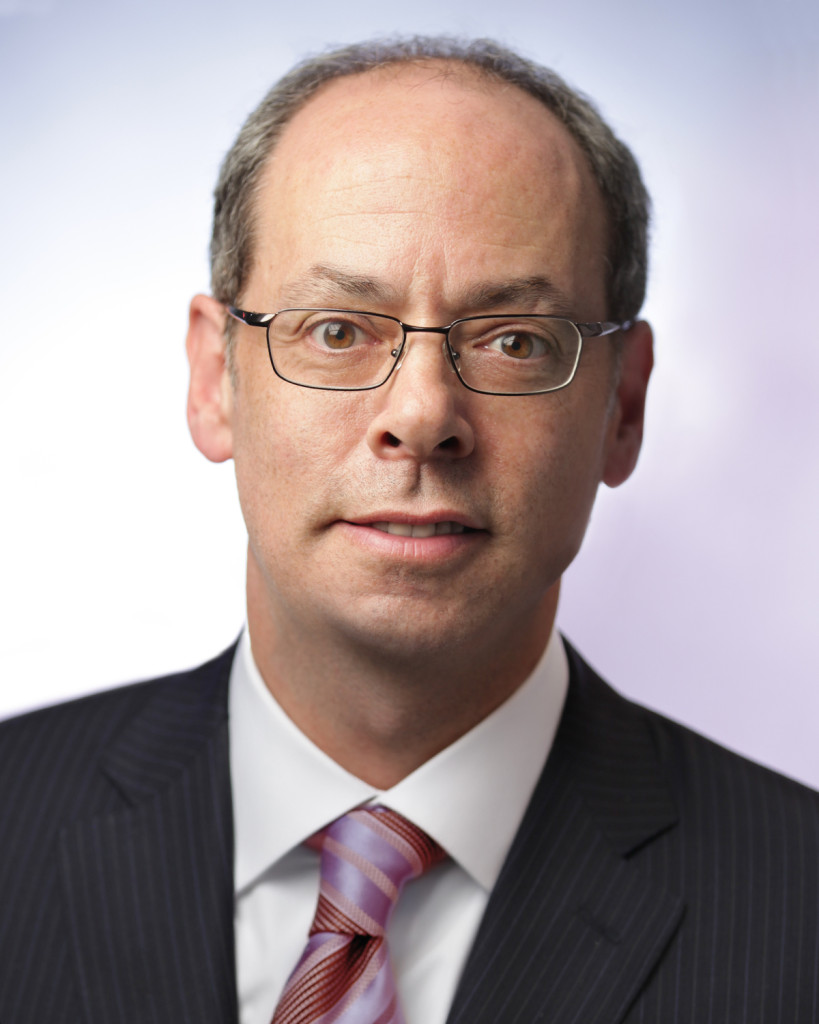 Scott Simon
Scott Simon is a managing director in the Newport Beach office, a senior member of PIMCO's portfolio management and strategy groups and head of the mortgage- and asset-backed securities teams. Prior to joining PIMCO in 2000, he was a senior managing director and co-head of MBS pass-through trading at Bear Stearns. He also authored The Daily MBS Commentary there. Mr. Simon has seven times been named to positions on the Institutional Investor All-America Fixed-Income Research Team, including first place in MBS pass-throughs and overall MBS strategies. He has 30 years of investment experience and holds both master's and undergraduate degrees in industrial engineering from Stanford University.