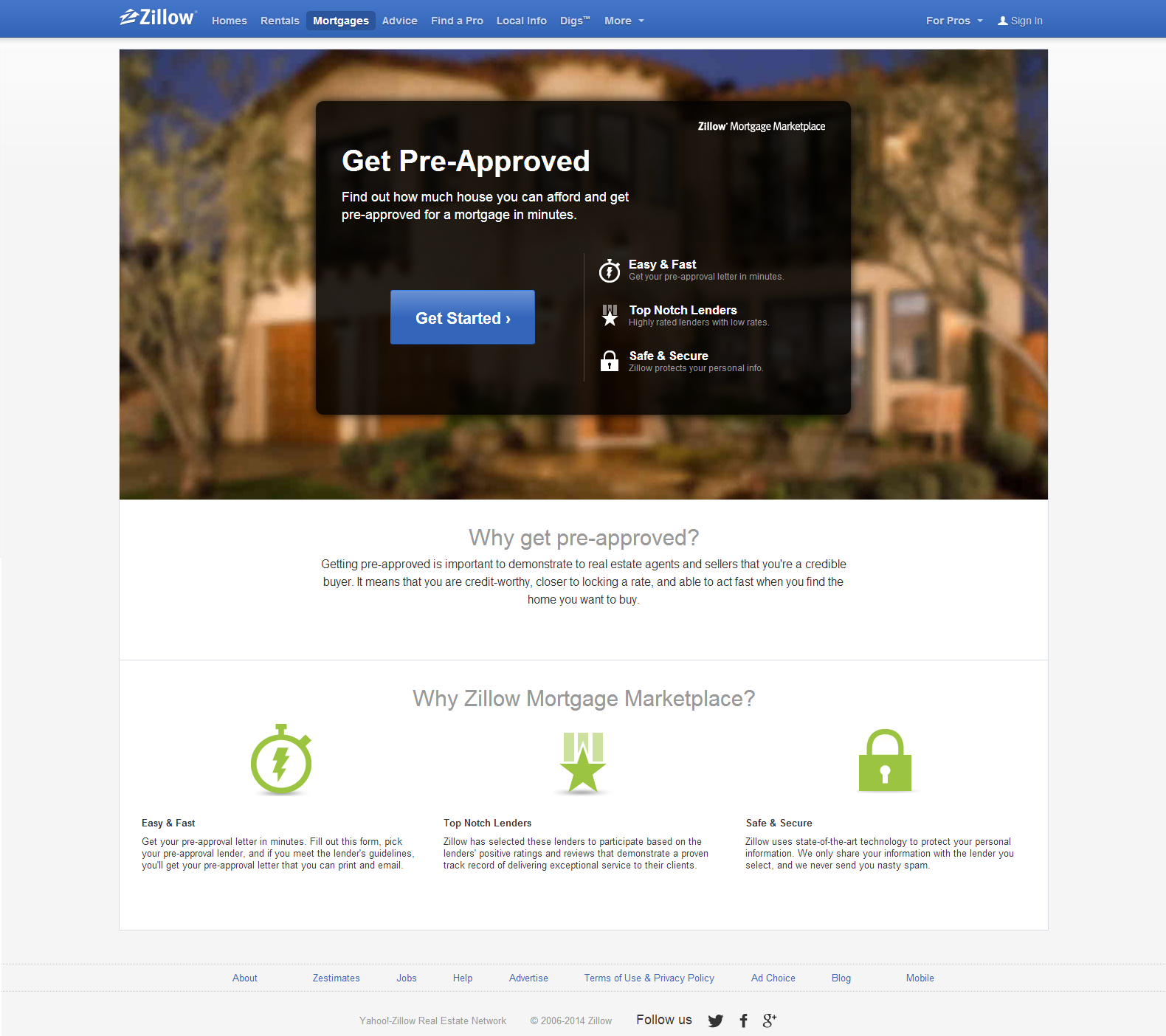 With limited housing inventory in many markets this spring, home shoppers can expect bidding wars and tough competition, especially for the most desirable homes.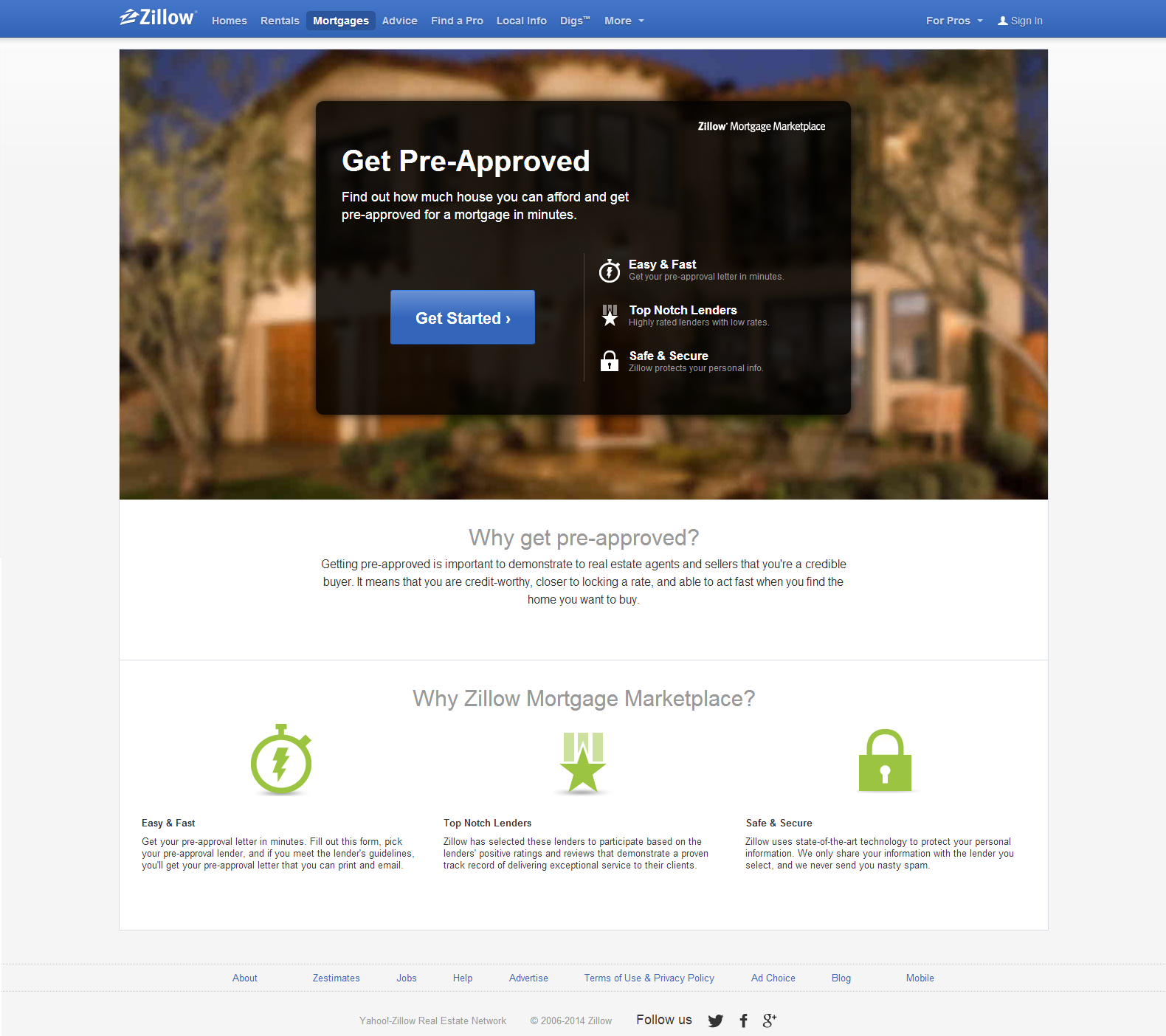 But, gaining an edge over your competition just got easier. Today, Zillow is pleased to announce Mortgage Pre-Approval on Zillow. 
The process to get pre-approved for a mortgage used to take days and involved a lot of paperwork. Now, Zillow users who meet a lender's guidelines can receive a mortgage pre-approval letter online and on mobile Web in just minutes.
How does it work?
Mortgage Pre-Approval on Zillow is simple to use. Just fill out an online questionnaire and, if you meet the lender's requirements for pre-approval, you will be matched with a reputable lender who can pull your credit score (at your request). Then, if everything checks out, that lender will send you a mortgage pre-approval letter within minutes, which you can easily email or print and share with your agent and with home sellers.

Why do I need a pre-approval letter?
A mortgage pre-approval letter demonstrates to real estate agents and sellers that you are motivated, credit-worthy and able to act fast.
Agents usually prefer to work with buyers who are pre-approved, and sellers are also more inclined to enter into a sales contract with a buyer who has been pre-approved.
Check out Mortgage Pre-Approval on Zillow yourself, get pre-approved, and get a leg up on the competition.
See sample pre-approval letter (right)