Home of the Week: Merv Griffin's Former Home for Sale (VIDEO)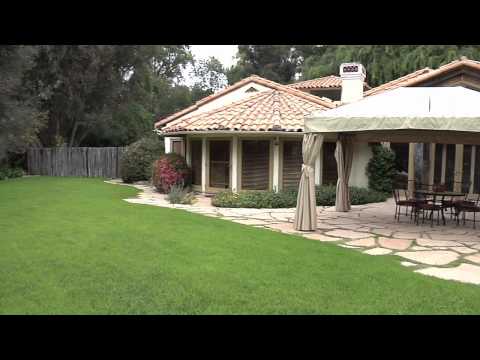 3051 Antelo View Dr, Los Angeles CA
For sale: $6.995 million
He was the mastermind behind popular longtime TV game shows "Jeopardy," "Wheel of Fortune" and the host of a popular, syndicated talk show. Later in life he was a real estate investor and owned a unique L.A. property that just hit the market for $6.995 million.
If you guessed Merv Griffin, you guessed right.
Merv Griffin's former home is listed on the Bel Air real estate market for the first time in 20 years. Griffin sold the home to another celebrity in 1992 for $3.65 million.
The home was built in 1989 by a local real estate agent, who also had a penchant for designing and flipping homes, says listing agent Billy Rose of luxury brokerage The Agency. Attracted to the open floor plan and private location, Griffin bought the property.
"Not much has changed [since Merv bought it]," said Rose. "It's what Merv enjoyed — that old Hollywood feel to it."
The other thing that attracted Griffin, as well as numerous other Hollywood A-listers to the area is its ideal location. While the enclave is secluded — "a little off the beaten path," says Rose — it's still easily accessible and gives people multiple ways to get to the city.
It's these factors that led Farrah Fawcett, Wilt Chamberlain, and Prince as well as Mariah Carey and Beyoncé to claim homes in the area.
Some of the current neighbors are even in the process of increasing the security and privacy of the area with the installation of a gate to the main road.
Located at the end of the long drive ending in a circular motor court, Griffin's former home boasts 5,600 square feet of living space, 4 bedrooms and 5.5 bathrooms. Details like octagonal wood-paneled ceilings and enormous lodge-like posts add dramatic flair to the home.
Outside the 2.5-acre grounds feature an infinity pool and spa as well as a tennis court installed by Griffin, who was an avid tennis player.
Related:
> Video: Home Where Michael Jackson Died is For Sale