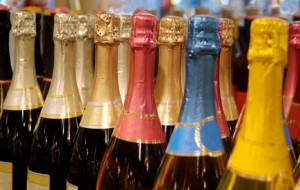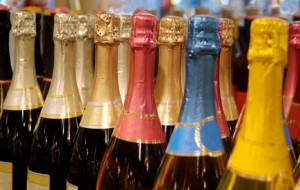 The first apartment you truly call your own will seem like the most magical place in the world. And what better way to show off your new home than by throwing a housewarming party?
Unlike houses, apartments can pose some unexpected limitations in terms of space, guests and freedom. Here are some things to keep in mind before throwing your first shindig and opening your living space to the world.
Food and drink: Keep it simple
Throwing a party is stressful enough; there's no need to add unnecessary complications such as elaborate food spreads or extensive decorations. Your new apartment is the main attraction, after all. Unless your housewarming party has a specific theme, it's perfectly acceptable to skip the decorations.
Additionally, keep the food prep to a minimum. As enticing as a roasted beet and pistachio salad may sound, the pain of getting everything perfect (and in time!) will make cheese and crackers look very attractive in hindsight. Potlucks are a sneaky, but effective, way to ensure that everyone gets fed while taking the responsibility of providing for everyone off your shoulders.
Drinks should reflect the ambiance you're going for — cocktails, mixed drinks, wine, beer or something simple and refreshing, like lemonade.
Be a considerate neighbor
Check out the other inhabitants of your complex before finalizing any party plans. Is your apartment complex mostly full of people who work full-time jobs? Do your neighbors have kids? These are all things to keep in mind before throwing a party (you don't want to give your neighbors a reason to hate you).
Instead, be considerate and notify everyone within a reasonable distance that you'll be having a housewarming party — and don't forget to invite them, too! Be sure to give your phone number out and assure your neighbors that it's OK to call or text you if it gets too loud. Some apartment complexes have noise ordinances past a certain time, so always check with management beforehand. As with all parties, remember to be circumspect about whom you invite, as you're responsible not just for your apartment but the apartment community. Don't forget that you have a security deposit and potential fines at risk.
Party or get-together?
There's a difference between a party and a get-together, so decide which one you'll have and plan accordingly. If you live in an extremely small apartment and are worried about overcrowding, try having an open house instead. This allows all of your friends to stop by throughout the day without the added pressure of being at a "party." Staggered arrivals also allow you to focus a bit more on the needs of each individual guest.
Related:
Jenny Zhang is a writer at SpareFoot, the online marketplace where you can find and reserve a self-storage unit with comparison shopping tools that show real-time availability and exclusive deals.
Note: The views and opinions expressed in this article are those of the author and do not necessarily reflect the opinion or position of Zillow.