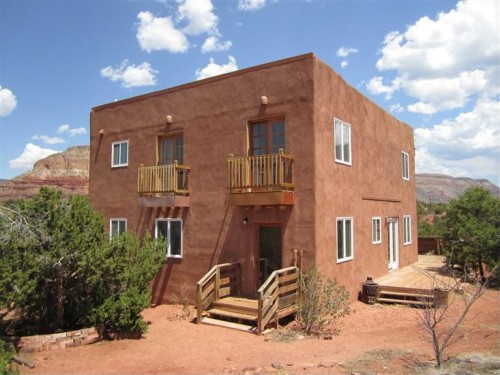 Did you dream of a cabin in the woods or an equestrian estate but didn't think it was in your budget? Or, found a great lot but the house was a major fixer-upper? We've rounded up move-in ready homes around the country, offering an acre or more for less than $200,000.
Dallas, GA
103 Garner Farm Dr, Dallas, GA 30157
For sale: $137,500
Lot: 1 acre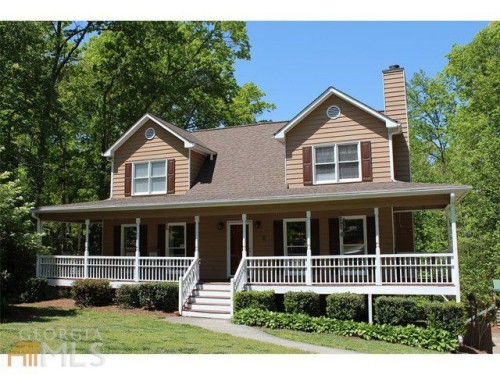 A big porch and a big lot seem to go hand-in-hand in the South. This 1996 Georgia home has a long front porch lined with rocking chairs as well as a backyard screened-in deck overlooking an acre. The 3-bedroom is asking $137,500, a price drop from its original listing for $149,995.
Jemez Pueblo, NM
117 Culebra Rd, Jemez Pueblo, NM 87024
For sale: $165,000
Lot: 2.06 acres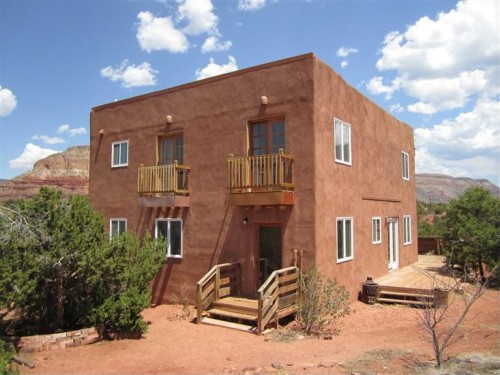 This home sits on 2.06 acres of red rock with an unobstructed view of the Jemez Mountains. The 1,977-square-foot stucco house features Australian Cypress and hardwood floors, as well as slate tile. While some small deck repairs are in order, this home is a great value for $165,000.
Stockton, MO
21890 S Hwy 215, Stockton, MO 65785
For sale: $129,900
Lot: 5 acres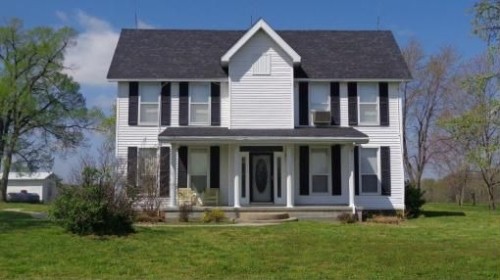 Built in 1898, this early American home boasts 5 green acres. Not far from the Stockton State Park Marina, the property has room for boat storage, as well as plenty of indoor space with 4 bedrooms, 2 baths and an updated kitchen.
Edmonton, KY
395 James H Young Rd, Edmonton, KY 42129
For sale: $149,900
Lot: 11 acres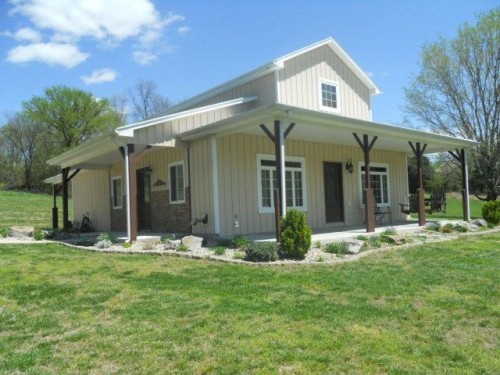 A 2-bedroom farm house is available on 11 acres near a secluded creek in Edmonton, KY. Custom built four years ago, the home is in good condition with hardwoods and contemporary finishes throughout. The homeowner is also willing to sell the home fully furnished for buyers interested in a second home in the country.
Savoy, MA
100 River Rd, Savoy, MA 01256
For sale: $199,900
Lot: 20.5 acres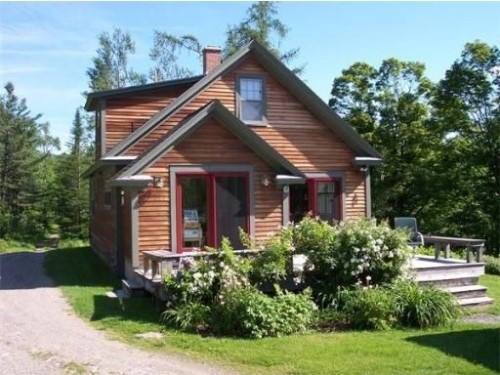 Don't judge a book by its cover. While only 1,382 square feet, this Northeast cottage sits on over 20 acres of serene countryside, ideal for snowmobiling in the winter and blueberry picking in the summer. A pond and barn are also on the property, located 45 minutes from Northampton.
Related: