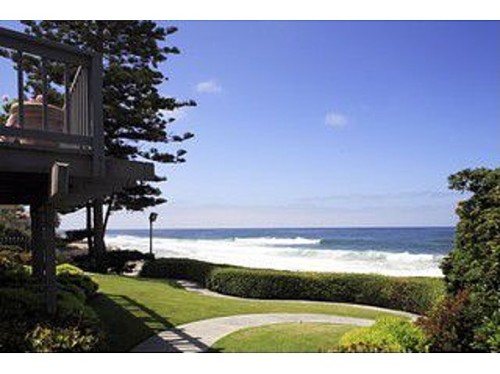 And the winners in California are: Mitt and Ann Romney.
The California Coastal Commission ruled Oct. 11 that the former Republican presidential candidate and his wife are free to build their dream house on the beach in La Jolla, CA. The commission rejected an appeal by a former neighbor who tried to block the couple's plan to tear down the home they bought for $12 million in 2008 and build an 11,000-square-foot spread in its place.
The CCC voted 7-4 that the Romneys can proceed with their plans and, more importantly, that they do indeed own a portion of the beach. The size of the lot had been at issue in an appeal filed by Tony Ciani.
In its findings, the panel concluded that "the vast majority of the square footage will be contained in the basement and first floor" and that "the home will not have adverse impacts on public views to and along the beach, as the existing ocean views are down the street and not over the subject property."
Romney has said that he wanted to own a home where he could hear the ocean, so the couple picked up the property in 2008 and devised plans for a new home that could accommodate their five married sons and 23 grandchildren.
In the meantime, the Romneys can celebrate in their other new home. Last week it was reported that they had purchased an 8,700-square-foot "Utah rustic" mansion in Park City. The ski resort-area home had been featured in architectural magazines and is constructed from native Utah logs around a great room and huge central fireplace.
In all, the Romneys appear to have themselves covered from coast to coast with some well-placed and family-friendly properties. Their summer home is a compound on Lake Winnipesaukee in Wolfeboro, NH.
While the Romneys wait for construction to start on the La Jolla project, Ann is keeping busy promoting her new cookbook, "The Romney Family Table."
Related:
Laura Vecsey is a freelance writer for Zillow Blog. Read more from her here.