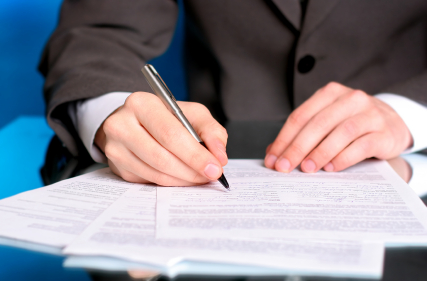 If you don't qualify for a HARP loan (Home Affordable Refinance Program) to refinance under President Obama's Making Home Affordable plan (the details were released today; see more info on the HARP loan refinance plan), you might still have a chance to lower your monthly payments by doing a loan modification under the Making Home Affordable plan, which is called a HAMP (Home Affordable Modification Program).
This portion of the plan is aimed at people who are — or who soon will be — having a tough time paying their mortgage, but who would be able to afford their home if the interest rate on their mortgage was lowered.
Who qualifies for a HAMP?
This will only apply to the first mortgage on your primary residence. To qualify for a HAMP, you must:
Have originated your mortgage before Jan. 1, 2009.
Be an owner-occupant.
Have an unpaid balance that is equal to or less than $729,750 (for a single-family home).
Have trouble paying your mortgage due to financial hardship. That could be because you have had an increase in your mortgage payments, or because your income was reduced or you suffered a hardship (like medical problems) that increased your bills, or, you can show that you soon will be unable to make your payments. You will be required to enter an affidavit of financial hardship.
Your monthly mortgage payment must also be more than 31% of your gross (pre-tax) monthly income.
To seal the deal, you must successfully complete a three-month trial period at the modified rate. If you make all payments on time, you will keep this lower rate that will be fixed for five years.
I Owe Way More Than My Home is Worth? Am I Eligible for a HAMP?
Yes, how underwater you are (or aren't) doesn't matter for this program.
What if I am About to be Foreclosed On?
The foreclosure process will stop while you're being considered for the program (or for any alternative foreclosure prevention option).
How Will This Help?
The aim is for your monthly payments (not including private mortgage insurance) to reach 31% of your pre-tax monthly income. The monthly payments are defined as payments on the principal, interest, taxes, insurance (not including mortgage insurance) and homeowners association/condo fees.
First, the lender will reduce the interest rate to no less than 2% on the loan so that the monthly payments are less than 38% of your monthly income. Then, the Treasury will match further reductions, dollar-for-dollar, with your lender, to bring the monthly payments down further, to 31% of your monthly income.
If you keep your payments on time after the modification, the government will pay up to $1,000 each year in the first five years toward reducing the principal on your mortgage.
After five years, the interest rate on the loan will start to increase by no more than 1% per year, but can't go higher than what the market rate was (as determined by Freddie Mac) on the day  your loan was modified.
What Will it Cost?
Under the program, the borrower does not have to pay any charges or fees. Any fees are supposed to be paid by the company that holds the loan, and the servicer of the loan will pay for your credit report.
What's in it for My Lender/Servicer?
The company that services your loan will get a an incentive fee of $500 for each HAMP modification they do. Once your lender modifies your loan, they'll be paid a $1,500 incentive.
Is There a Deadline?
New borrowers will be accepted until Dec. 31, 2012.
How Do I Start?
Gather these required loan modification documents and call your mortgage servicer (the company you make payments to). Your servicer is not required to join the program, but the government hopes that the incentives, along with the fact that this could help millions avoid defaulting on their mortgage, will motivate them to participate.
You can find more detailed information at financialstability.gov. Also, go to Zillow Advice for discussions on HAMP loan modifications.
Additional resources:
Want loan modification content for your site?
If you have a Web site or blog and want to add content, add this "Do You Qualify for a Loan Modification?" widget to your site. It's free and a fun little quiz to keep your visitors engaged. Plus, you get free co-branding.