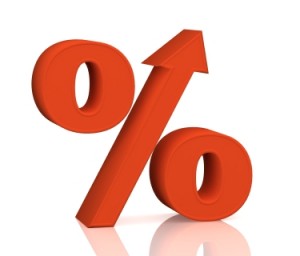 Mortgage rates for 30-year fixed mortgages rose again this week, with the current rate borrowers were quoted on Zillow Mortgage Marketplace at 4.30 percent, up from 4.26 percent at this same time last week.
The 30-year fixed mortgage rate hovered around 4.26 percent early last week and spiked to 4.35 percent on Friday before leveling off at 4.30 percent over the weekend.
"Rates rose slightly last week on economic reports that indicate an encouraging outlook for the U.S. economy," said Erin Lantz, director of mortgages at Zillow. "This week, we expect any material market movement will wait until the Federal Open Market Committee announcement on Wednesday which will reveal the Federal Reserve's timeline for scaling back its stimulus program."
Additionally, the 15-year fixed mortgage rate this morning was 3.27 percent, and for 5/1 ARMs, the rate was 2.79 percent.
What are the interest rates right now? Check Zillow Mortgage Marketplace for mortgage rate trends and up-to-the-minute mortgage rates for your state.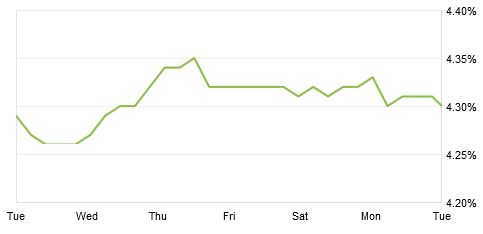 *The weekly mortgage rate chart illustrates the average 30-year fixed interest rate in six-hour intervals.