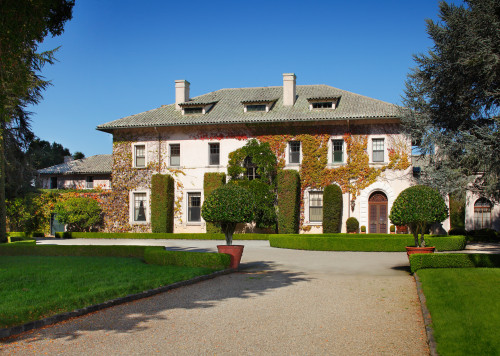 UPDATE 4/17/14: We've uncovered one more undisclosed home to add to the list. Read more about the $99 million Palm Beach estate below.
REVISED POST: If good things come in threes, then we're due for another multimillion-dollar home sale. The Copper Beech estate in Greenwich, CT just sold for $120 million, stealing the title for most expensive single-family home sale in the U.S., according to Curbed. The famous Fleur de Lys mansion in Los Angeles also recently made headlines when it sold for $102 million cash before hitting the rentals market for $400,000 a month.
Several top contenders currently on the market could continue the trend. While a few of the most expensive homes are luxurious in their own right, most have earned their eight- or nine-figure price tags because of their location and acres upon acres of land. See for yourself with the 11 priciest pads for sale.
$150 million
Owlwood estate, Holmby Hills, CA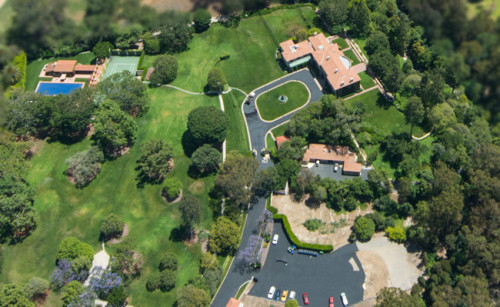 Source: The Agency
This listing, held by The Agency's Mauricio Umansky, is password protected and advertised as "off-market." But the owners of the Owlwood estate are still seeking a buyer. The coveted property spans three parcels and includes the street, South Carolwood Drive. It's reportedly more than twice the size of any other residential property in Holmby Hills.
$135 million
1011 North Beverly Blvd, Beverly Hills, CA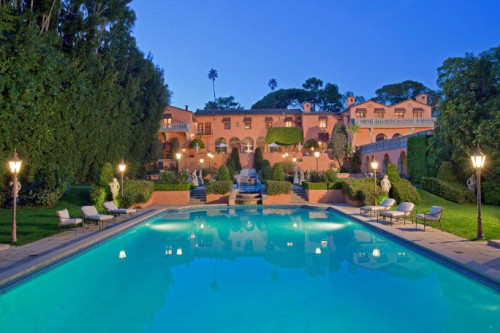 Source: Hilton & Hyland
Located above the Beverly Hills Hotel in the heart of 90210, the Beverly House has a storied past. Once owned by publishing magnate William Randolph Hearst and actress Marion Davies, the grand residence served as a honeymoon retreat for the Kennedys in the '50s. Now it's owned by attorney and investor Leonard M. Ross, who filed for bankruptcy, according to a L.A. Times report. In 2007, it hit the market for $165 million, and in 2010 the price dropped to $95 million. Then in February 2013, Ross tried to rent the estate out for $600,000 a month.
$114 million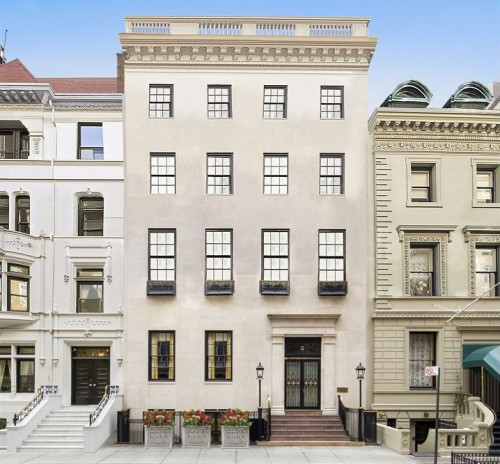 This slice of pricey Manhattan real estate was fashioned after the Palace of Versailles. Vincent Viola, a Wall Street investor and owner of the NHL's Florida Panthers, owns the place with and his wife, Teresa, who heads Maida Vale Designs. After purchasing the property in 2005 for $20 million and completely renovating the 16,000-square-foot interior, the couple listed the home in December 2013. The buyer can expect a monthly mortgage payment around $444,000, assuming 20 percent down on a 30-year-fixed mortgage.
$110 million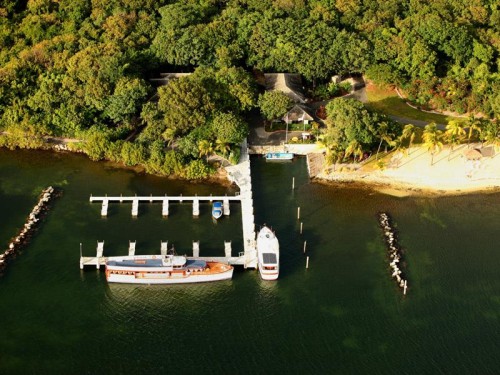 Source: Russell Post Sotheby's International Realty
Like the Owlwood estate, Pumpkin Key is known more for its land — a private island totaling 26 acres in the tropics of Card Sound Bay — than what's built on it. But the 3-bedroom main house and 2 caretakers cottages are still impressive. The island is remote but only a 10-minute helicopter ride to Miami's South Beach. In the center of the island, tennis courts serve as a helipad. A 20-slip marina can also reportedly accommodate a mega-yacht.
$108 million
Homer's Pond on Martha's Vineyard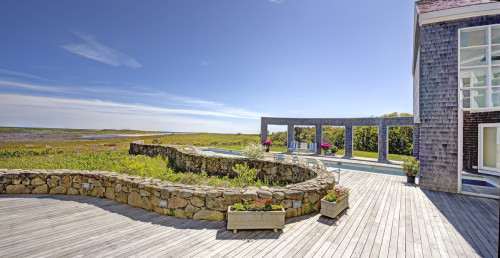 Source: SouthLightProperty.com
Another pocket listing, Homer's Pond on Martha's Vineyard is advertised as "a vast hidden 'kingdom' on a legendary American island with breathtaking views." The oceanfront property consists of three parcels, each with multiple lots, that can be purchased separately. The entire 314-acre property, which includes a 4-bedroom home, 1-bedroom beach house, 1,200 feet of shoreline and a 35-acre freshwater pond, is available for $108 million.
$100 million
Estate and Lands of de Guigné, Hillsborough, CA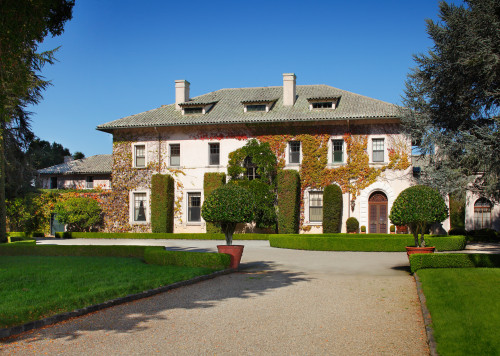 Source: Sotheby's International Realty
South of the Golden Gate Bridge, large parcels of land are hard to come by — and apparently hard to let go of. This historic mansion, located on approximately 47 acres, has been owned by the de Guigné family for 150 years. According to Yahoo Homes, the buyer can move in only after Christian de Guigné IV dies. Decorated by designer Anthony Hail, the 16,000-square-foot interior is ornate, evoking the sophistication and grandeur of a bygone era. The park-like grounds, which include a pavilion and poolside courtyard, afford sweeping views of San Francisco and the East Bay.
$100 million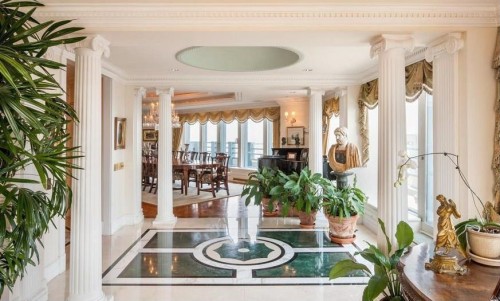 The CitySpire penthouse is the highest terraced residence in the U.S., according to the listing description. The home spans three floors and includes 6 bedrooms, 9 bathrooms, a private elevator, wine cellar, maid's quarters and 3,000 square feet of outdoor living space. It first hit the market in November 2013, and the asking price has held steady at $100 million.
$99 million
(undisclosed address), Palm Beach, FL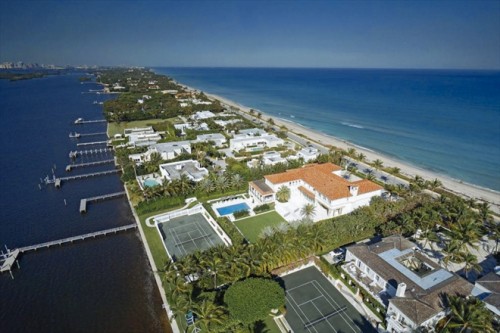 Source: Corcoran
Located between Lake Worth Lagoon and the Atlantic Ocean, this Palm Beach estate is prime waterfront real estate. The property spans 1.86 acres and includes a 200-foot dock, clay tennis courts and a 44-foot glass-tiled pool. A beautiful Mediterranean, the house has 7 bedrooms, 14 bathrooms, a 2-story living room, commercial pizza kitchen and large covered patio. A staircase leads you straight from the house to the beach.
$98 million
(undisclosed address), Southampton, NY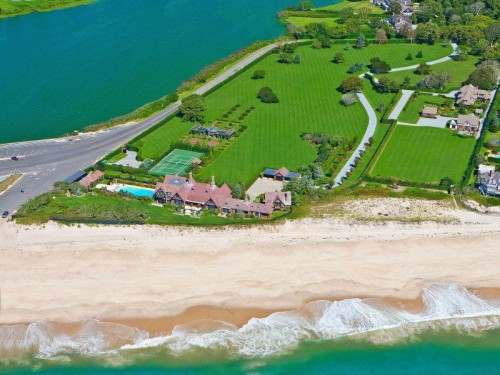 According to the listing description, this Southampton estate has a pedigreed past with owners including the Woolworth family and Edmund C. Lynch, founding partner of Merrill Lynch. The Tudor-style house sits on 5.25 acres, but the property comes with four buildable lots totaling nearly 15 acres. The interior has vaulted ceilings, limestone floors and custom bronze doors, while the exterior boasts a sparkling pool, formal gardens, a romantic greenhouse and tennis court.
$98 million
(undisclosed address), New York, NY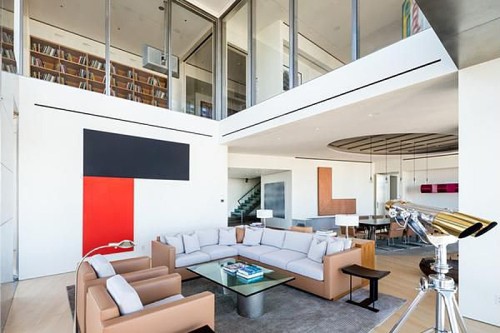 Hedge fund manager Steven Cohen owns this Bloomberg Tower duplex. He first listed the place for $115 million a year ago, the same time he reportedly splurged on a $60 million Hamptons estate. The 9,000-square-foot space is sleek and modern with 4 bedrooms and 5.5 baths. According to the listing description, architect Charles Gwathmey wanted it to be "the most sophisticated, stunning and elegant apartment in New York City."
$95 million
781 5th Ave FL 18, New York, NY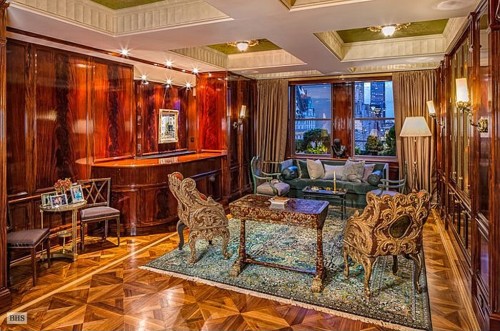 Rounding out the top 10 is a 15-room residence in New York's pre-war Sherry-Netherland building. Formerly a boutique hotel, the Midtown skyscraper was converted into luxury condos in the 1950s. With a long terrace looking directly over Central Park, the location is hard to beat. The listing says "life at the Sherry has been an expression of privilege since 1927. Night and day, this is the one."
Related:
Catherine Sherman, a real estate writer for Zillow Blog, covers real estate news, industry trends and home design. Read more of her work here.