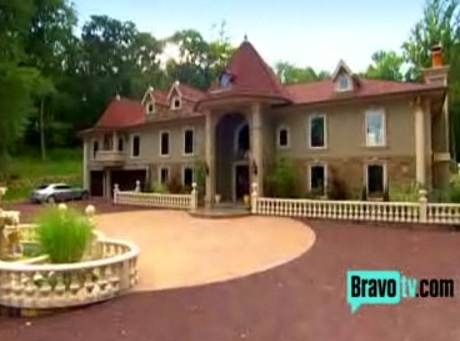 It's not usually a good sign when news about a reality TV star's financials get airtime on CNN. But that's what happened this week when allegations of fraud against Teresa and Joe Giudice emerged.
According to news reports, the "Real Housewives of New Jersey" star and her husband are charged with 39 counts, ranging from mortgage fraud to tax evasion.
The Giudices allegedly falsified their income — Teresa is accused of falsely stating that she had a job as an executive assistant — making it possible for them to get larger mortgages between 2001 and 2008. When they later filed for bankruptcy, the couple allegedly hid additional income Teresa was receiving for her role on Bravo's reality TV series, leading to another charge of fraud. When they filed for bankruptcy in 2010, the couple reportedly had eight mortgages out on three different homes with a stated income of $79,000.
The couple's alleged fraud occurred at a time when lenders were more lenient throughout the loan process, explained Erin Lantz, director of mortgages at Zillow.
"Back in the boom years, there were a fair number of banks that didn't require documentation to include in your application," Lantz said. "It's possible in those years she was applying for a no- or low-documentation type of loan, or the processes in the underwriter group were more lenient."
These sort of low-documentation loans or no-income, no-asset loans — coined "ninja loans" by one lender — are no longer common.
Which begs the question: Would anyone be able to get away with the same sort of fraud today, or was the couple's alleged scheme indicative of the pre-2008 housing boom?
Applicants still may be able to lie on documents, but the chance of getting caught is much higher, Lantz said.
"Because of the way lender processes have changed, the likelihood of getting away with mortgage fraud or getting a mortgage approved with faulty information is much lower," she explained. "Now every statement you make is more scrutinized than it was before. And every statement is verified with documentation."
The Giudices are facing 50 years in prison as well as the boot from "The Real Housewives."
Related: