It's a classic case of starting a family and needing a bigger house. But Philadelphia Phillies second baseman Chase Utley's tri-level condo is anything but ordinary.
"It's so unique to have a tri-level penthouse. There's nothing like that here," said listing agent Melanie Stecura of Kurfiss Sotheby's International Realty. In fact, when Utley and wife Jennifer bought the home, there wasn't anything like it in the urban Philadelphia neighborhood.
"They bought a bi-level penthouse and the apartment beneath it and combined the two," Stecura explained. Now listed for $4.3 million, 210 W Washington Sq #PHSW, Philadelphia, PA 19106 is a rare piece of real estate to hit the Center City East market.
A stunning art deco construction, the Ayer building dates back to 1929, when it was built for N.W. Ayer & Sons — the ad agency best known for De Beers' "A diamond is forever" and the Army's "Be all you can be" slogans.
In 2006, the award-winning Wesley Wei Architects reconceived the building, turning it into a condominium. The Utleys snatched up their units in 2008, hiring architect Michael Ryan and interior designer Gregory Augustine to create a sleek, custom home spanning three floors.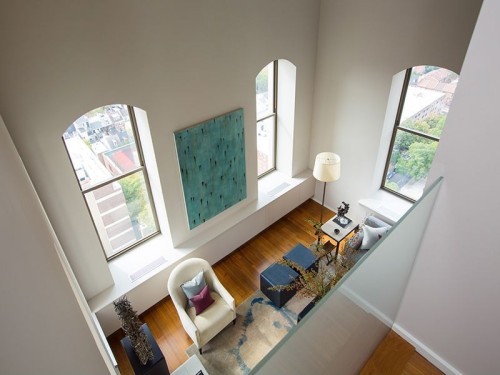 A private elevator leads to a master suite with a wall of glass overlooking the main living room. A media room and wet bar round out the lowest entertainment level, showing off custom design elements and a contemporary palette of grays and blues.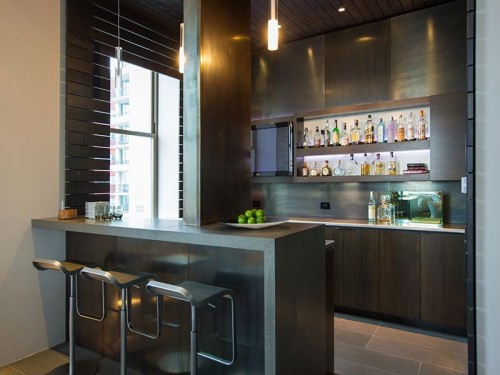 "When they bought the home, they were a younger couple, so it was a great place for them starting out," Stecura said. "But now that they have a family, they wanted more land and a yard to play in."
The family of three has already moved to a new home, according to Stecura, but they're staying in the Philadelphia area. This isn't a surprise considering the five-time MLB All-Star and World Series champion just extended his contract for two more years with the Phillies.
Interested in buying Utley's home or one like it? CenterCityTeam real estate agent Frank L. DeFazio says now is a good time to buy in the luxury Philadelphia market.
"For buyers looking between $1.5 million and $4 million, there are many choices, and the buyers once again are in the driver's seat," he said.
Using Zillow's mortgage calculator, Utley's home is estimated to cost $16,267 a month, assuming 20 percent down on a 30-year fixed mortgage.
Related:
Catherine Sherman, a real estate writer for Zillow Blog, covers celebrity real estate, industry trends and home improvement tips. Read more of her work here.