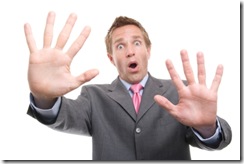 Mortgage giant Fannie Mae has been busy with more changes.  In a world of tighter lending, it's nice to see changes designed to ease the home buying process.
In a recent change, Fannie Mae announced they will allow homebuyers to use gifts for their entire down payment regardless of the amount.  This recent change allows buyers to use conventional loans in place of FHA when using a gift for a down payment.
Or does it?
Every Private Mortgage Insurance (PMI) company I've contacted still requires non-gifted down payments from the buyer, which conflicts with these new Fannie Mae rules.  Fannie Mae requires mortgage insurance on all loans with less than a 20% down payment.
PMI companies have set their own guidelines that don't always match Fannie Mae's.  To be approved for a loan with less than 20% down, you must fit the guidelines for both Fannie Mae and the PMI company.  If you fit the guidelines for one but not the other, you're loan application will be denied.
The best example I can give is this:
Pretend a young college graduate gets new job with a great salary but has 10 speeding tickets.  He goes to a local Porsche dealership to purchase a new sports car.  He's approved for the loan but he's turned down for auto insurance due to his driving record.  The lender will not issue the loan unless he can obtain an insurance policy.  Since he cannot get insurance, he can't buy the car.
The same applies here.  It doesn't matter if Fannie Mae says you're approved under these terms because you can't get PMI for the loan.
Once again, it's FHA to the rescue.  Since FHA loans issue their own mortgage insurance, there's no conflicting rules to deal with.  If you qualify for the loan, you qualify for the mortgage insurance.
Perhaps the PMI companies will follow Fannie Mae and change their guidelines but don't count on it.  I recently spoke with a representative at a large PMI company about this topic and they told me, "We have found that this makes the borrowers better long term homeowners."  I believe this statement to be true if we're discussing zero-down loans, but receiving a gift is totally different.  Government backed mortgages, such as FHA, VA and USDA have allowed gifted funds for years.
I'm not hear to jeer the efforts of Fannie Mae.  I believe its a step in the right direction and I applaud their effort.  That said, it sure would've been nice if they asked the PMI companies if they were on board before wasting their time.