Want to Live Like a US President? Start With a Log Cabin
Although it's no prerequisite for holding public office, living in a log cabin is very presidential. Andrew Jackson was born in one between North and South Carolina. And Abraham Lincoln wrote that his earliest recollection was living in a log cabin on Kentucky's Knob Creek Farm. In celebration of the American log cabin legacy, we've gathered a few on the market just in time for Presidents Day.
Greer, AZ
620 County Rd 1325 Hidden Meadow Rnch, Greer, AZ
For sale: $249,000

This stunning mountain home was built with hand-crafted logs, a wood-burning fireplace and high-end appliances. It's in close proximity to gourmet restaurants, fly fishing, hiking and horse stables.
Moran, WY
25635 Buffalo Run Rd, Moran, WY
For sale: $565,000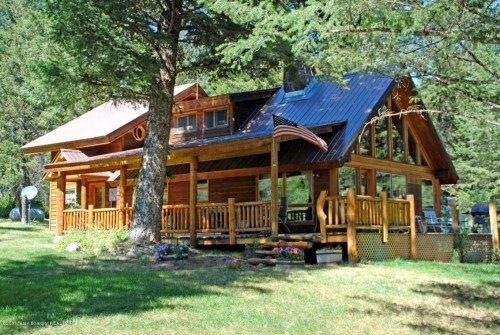 Located near Grand Teton National Park, this round-beam home is ideal for an outdoorsman. The cabin was also recently remodeled to have 3 bedrooms, 2 baths and additional office space.
Boothbay, ME
36 Pleasant Cove Rd, Boothbay, ME
For sale: $698,000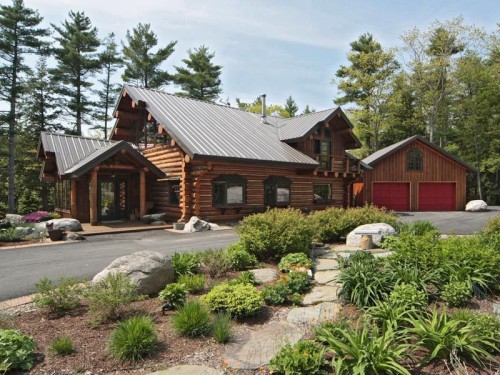 This handcrafted log home is situated on 13 wooded acres with access to the Damariscotta River. The grounds have been well-maintained and feature professionally landscaped gardens.
Leavenworth, WA
11900 Shugart Flats Rd, Leavenworth, WA
For sale: $1.8 million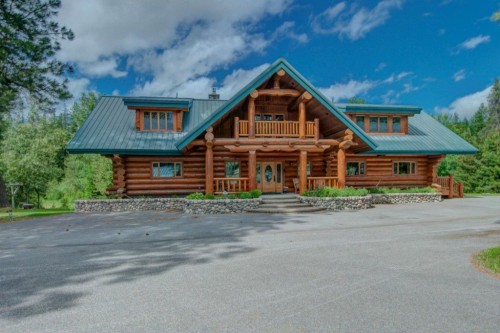 In Washington's Bavarian-themed village, a log cabin is the perfect winter or summer getaway. Located about two hours from Seattle and 45 minutes from Stevens Pass Ski Resort, the property includes a historic barn on an upper parcel of land.
Harrison, ID
7209 S Eddyville Rd, Harrison, ID
For sale: $7.5 million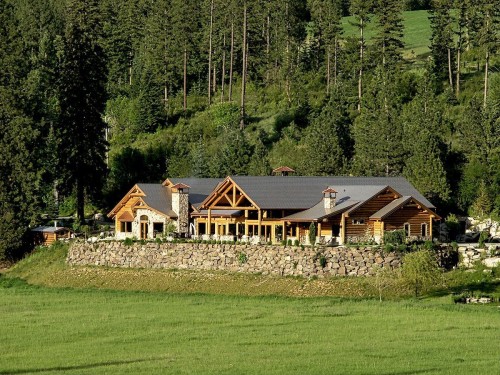 This 34-acre estate borders Lake Coeur d'Alene, a popular Idaho vacation spot. A porte-cochere and waterfall greet visitors. Inside, a movie theater, wine cellar, sauna, gym and other luxuries await.
Related:
Catherine Sherman, a real estate writer for Zillow Blog, covers real estate news, industry trends and home design. Read more of her work here.