What B.B. King Can Teach You About Real Estate
Surfing through TV channels the other day, I stumbled across an interview CBS News did with B.B. King, the legendary blues guitarist.
It was a fascinating interview. This quote in particular resonated with me:
We asked him if he was still getting better as a guitarist. "I hope I am," King said. "I can't always tell because I still can't play like I want to play."
I still can't play like I want to play.
This, coming from a man that Rolling Stone magazine ranked as the No. 3 guitarist of all time. Ever. This, coming from an 88-year-old man that still plays 125 dates a year. This, coming from a man that plays guitar like this.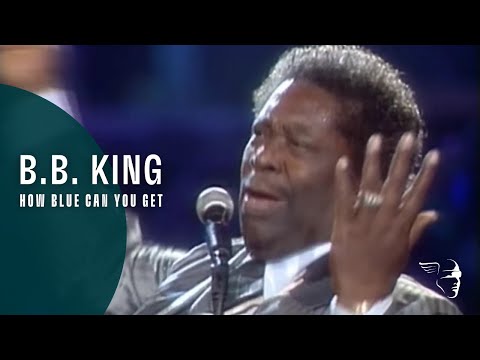 I still can't play like I want to play.
When I heard that, my mind immediately went to real estate (sorry, it's a sickness) and how King's attitude can, and should, translate there.
I've spoken to a lot of real estate agents over the years; first as an agent myself, then as a real estate brokerage owner, and now as Zillow's director of industry outreach. The vast majority of agents are very good at what they do. A few are positively brilliant and unfortunately, some are not that good. But isn't that true in any profession?
One thing I've seen that separates the brilliant from even the very good is their desire to master their profession. Real estate sales is part science and a large part art, mixed in with some voodoo.It's a complex craft, one that takes years to master.
If it can ever really be mastered.
How can you master the craft of real estate? How can you "play" real estate at the level a B.B. King plays the guitar?
Practice.
Never stop learning.
Share.
Experiment.
Collect data.
Analyze that data.
Adjust and adapt.
Accept nothing but perfection.
You are a real estate professional. It makes me cringe when I hear people say things like, "I'm just a real estate agent."
Just? You help people navigate complex transactions — transactions that are quite likely the largest single expense someone will ever make. You have a job where you wake up every morning unemployed. You have to pull together a gaggle of people — buyers, sellers, agents, brokers, inspectors, appraisers, lenders, title companies, and attorneys — and keep all those balls in the air hoping one just doesn't fall and collapse the entire transaction.
It's not an easy job.
Every day it seems like there are new tools, new apps, new advances in technology. Most of these promise to make your job easier, make you more efficient, and make you more money.
All of these things — apps, websites and technology in general — are tools. B.B. King's guitar is a tool too. Sure, he couldn't perform without a guitar, and maybe you can't perform your job without your tools either. But it's not the tool that makes B.B. King a legend, and no real estate tool will make you legendary either.
It's the internal drive, the passion and the desire for perfection that makes B.B. King what he is. That same level of drive and passion can make you better too. You may never truly master real estate and one day you may turn 88 and say, "I still can't play like I want to play." But if you strive for constant improvement, your clients may very well feel that you have mastered the real estate world.
Photo credit: Justin Block on Flickr. CC Licensed.