Client Listing Report -- An Email Your Clients Will Be Happy to Get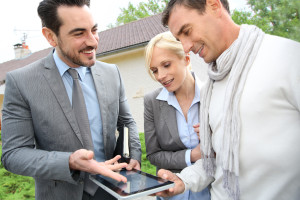 What have you done for me lately? It's a real estate agent's version of the age-old question, "Are we there yet?"
Now you can help ease the queries with Zillow's new Client Listing Report.
Here's how it works: Zillow Premier Agents can now subscribe their clients to a weekly listing report of performance metrics for their home on Zillow, including page views and how often their listings show up in search results. Agents can create a customized introduction message to the email, which also will include a link to the agent's Zillow Profile and reviews.
Client Listing Reports allow home sellers to directly receive the most recent information about how their listing is performing on Zillow. This frees up the agent's time to continue marketing and selling the client's home.
Send fewer emails by subscribing your listing clients now. No more digging in your inbox every time a client wants to know, "How many people have viewed my house? Is it showing up in search results?"
This is one email list your clients will want to be on.
How to subscribe your clients
To subscribe your clients to listing reports, sign in, go to "My Listings," then click on "Send Listing Report." This will take you to a page where you can add recipient emails for individual listings.
>> Get more information on Zillow's Premier Agent program.