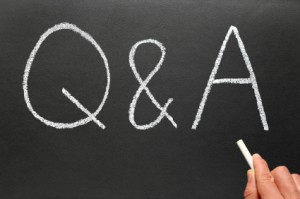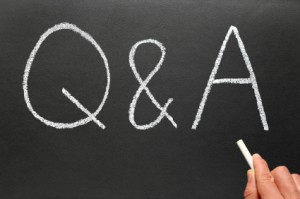 Each month, past San Diego State University lecturer and Zillow Blog contributor Leonard Baron answers two questions from readers regarding buying, selling and investing. Have a question? Send it to Leonard@ProfessorBaron.com
HOA board restricting units being sold to investors
Hi Leonard — My client is selling his house, which had a tenant in it for 3 years. The president of the HOA is telling us now that the property cannot be sold to an Investor. The owner has a copy of the CC&Rs and bylaws, which say nothing about restrictions on the sale of the unit to investors. Can the president make this restriction? Beatrice I., San Francisco, CA
Hi Beatrice — The board of directors may or may not be able to make this restriction, based on the governing homeowners association rules and regulations. If the HOA is a few decades old, this issue probably was not originally addressed in the covenants, conditions and restrictions (CC&Rs). Many newly drafted HOA documents cover these type of issues. Regardless, the board possibly can make (or effectively make) this restriction via a resolution or a change to the CC&Rs.
Your owner and the other owners, however, elect the board. So they can get together and vote out the board if enough owners agree to change the restriction.
As a start, your owner should go to the next meeting and discuss this issue with the board to see if that helps. If the board hasn't previously issued a resolution addressing this issue, and more importantly communicated this issue to the owners, your client would be in a good position to fight this rule.
Your client should also remind the board members, diplomatically, that one of them might in the future be in a position where they might want or need to sell their unit; would they want to be under this restriction?
A significant ownership and valuation issue such as this should really be discussed, communicated to, and voted on by members of the HOA, not just the board of directors.
If your client can't sweet talk the board, it might be time to discuss the issue further with a lawyer familiar with HOA rules and regulations.
Investing in safe real estate
Hi Professor — I would like to invest in properties to rent. I would prefer single-family homes. I have about $300,000 cash to invest. How many safe rental properties can I purchase? Joe M., San Diego, CA
Hi Joe! — Investing your hard-earned money in rental properties can be a great long-term wealth-building tool. However, there are NO safe real estate purchases. Real estate, in general, is extremely high risk, even if 90 percent of buyers do not realize and understand that fact.
When you note "safe properties" do you mean
Homes that won't go down in value?
Properties where you'll collect a rent check every month?
Houses where you'll never need to evict a tenant?
Homes that won't have water, electrical, pest, roofing or other issues?
Properties where the rent collected is more than the expenses?
Maybe you mean avoiding all these issues? Good luck with that!
At best, you can purchase properties that reduce your risk of identifiable items going wrong and causing large uninsured losses.
So my best answer for you is that you cannot purchase any "safe" rental properties. Instead, you can educate yourself and purchase some decent-quality, lower-risk properties, and hopefully the issues you do have over time will not be too financially painful. The better you educate yourself and do the hard and time-consuming work to reduce your risk, termed doing your "due diligence," the higher the chances that you will earn wealth from your investments over the long run. Good luck!
Related:
Leonard Baron, MBA, is America's Real Estate Professor®. His unbiased, neutral and inexpensive "Real Estate Ownership, Investment and Due Diligence 101" textbook teaches real estate owners how to make smart and safe purchase decisions. He is a past lecturer at San Diego State University and teaches continuing education to California real estate agents at The Career Compass.
Note: The views and opinions expressed in this article are those of the author and do not necessarily reflect the opinion or position of Zillow.