Our most recent Zillow Home Price Expectation Survey (ZHPES) results were released this morning. The survey asks professional forecasters to provide predictions for housing market growth in the near term. The average prediction for appreciation in 2013 is 5.4 percent, with the lowest projection at 3 percent depreciation and the highest at 10.1 percent appreciation. This edition of the survey was compiled from 105 responses, including the projections of economists, market and investment researchers and real estate experts.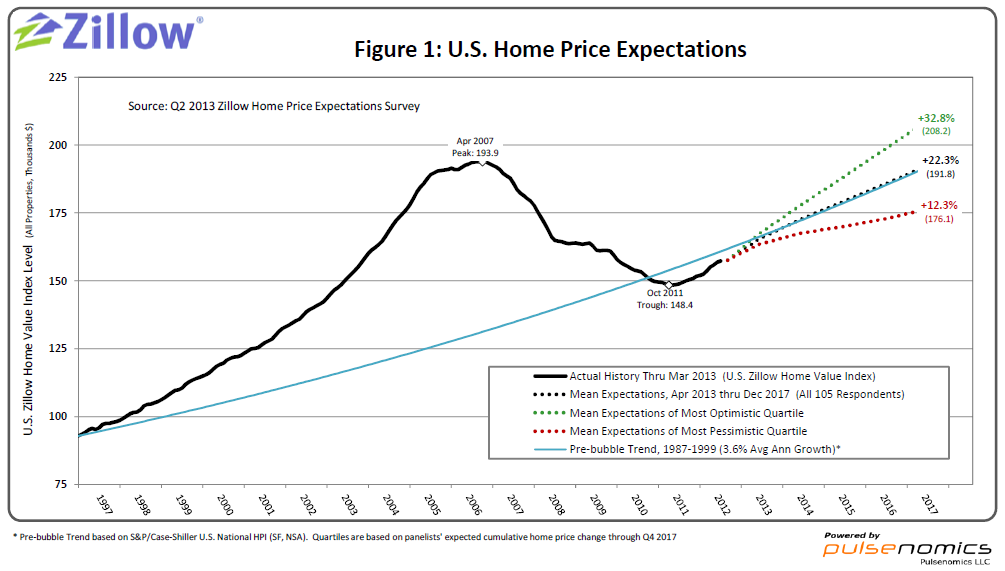 Figure 1 (above) shows the forecasted, cumulative home price changes by quartile among panelists. It shows that, while still below the pre-bubble trend line, respondents on average expect us to return to it by 2013. This is a substantial change from last quarter's estimate where the median expectation to return to the trend line was 2017.
Figure 2 (below) breaks up the market by growth periods to compare historical annual average rates to expectations. Covering expectations for annual average growth to the end of 2017, the average of all respondents, at 4.1 percent, is above the pre-bubble average of 3.6 percent. Optimists and pessimists are hovering, again on average, about 2 percentage points plus or minus the overall average.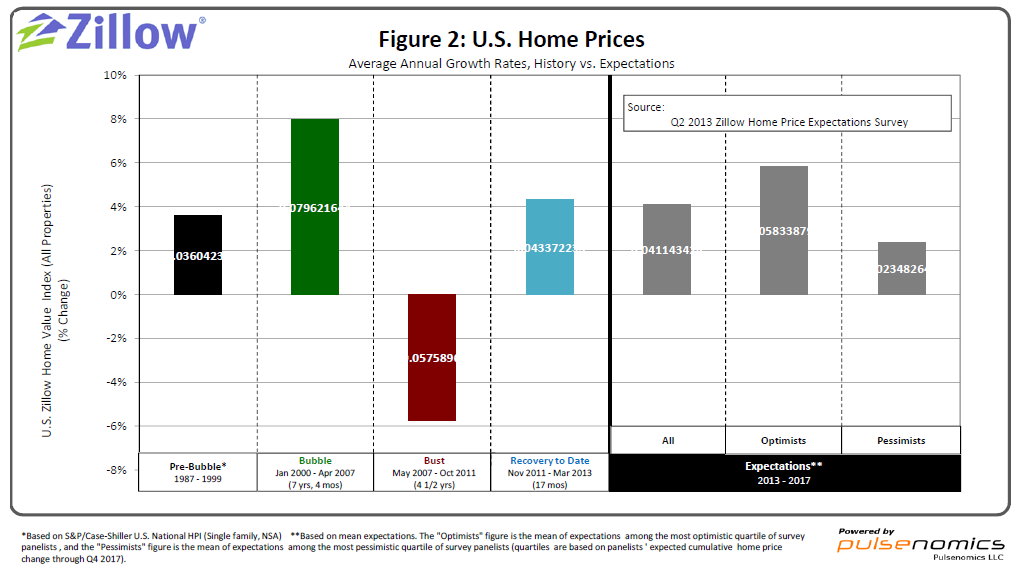 Table 1 (below) shows responses from the five most pessimistic and five most optimistic real estate experts in the survey (sorted cumulatively over the full five-year horizon). The greatest cumulative (through the end of 2017) price depreciation forecasted is from Gary Shilling with 5.1 percent down, while the greatest forecasted appreciation of 43.2 percent was predicted by Michael Englund.

In March of this year, Zillow and Pulsenomics gave out the Zillow Home Price Expectations Survey 2012 Crystal Ball Awards. And the winners are:
Brian Wesbury & Robert Stein (First Trust Advisors): #1 for the 1-Year Horizon (2012)
Thomas Lawler (Lawler Economic & Housing Outlook): #1 for the 2-Year Horizon (2011-2012), 2011 Expectations
Rob Stevenson (Macquarie Securities): #1 for the 2-Year Horizon (2011-2012), 2010 Expectations
Edward Pierzak (Henderson Global Investors): #1 for the 3-Year Horizon (2010-2012)
Here are the forecasts of these individuals, who have demonstrated their accuracy in the past: