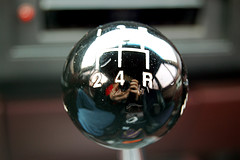 If you're 62 or older and in the market for a reverse mortgage, take notice.
The almighty Consumer Reports sent out a stark warning about the home loans earlier this week, calling them both "very risky" if homeowners didn't understand the complicated terms and a "last resort for seniors who want to stay in their homes and have no other alternatives to supplement their income."
Not very good press for the loans, which were recently touted by none other than the Fonz.
The publication noted that many marketers of reverse mortgages, otherwise known as Home Equity Conversion Mortgages (HECMs), engage is "questionable sales tactics" and make misleading claims to minimize the associated risk of these types of loans.

The report also found that many mortgage lenders that sell reverse mortgages cross-promote products that homeowners may not need, including long term care insurance and annuities.

Senior citizens also happen to be very susceptible to misleading marketing, so the danger is two-fold.
The report called for better oversight of the reverse mortgage market along with new consumer protections for borrowers.
Reverse mortgages allow homeowners aged 62 or older to pull equity (cash) out of their owner-occupied homes without taking on a monthly mortgage payment.
However, borrowers still have to pay for taxes and insurance, and failure to do so has led to a rise in foreclosures – in fact, as of March, a staggering 20,631 reverse mortgage loans were in default.
If you think a reverse mortgage may be right for you, be sure to do plenty of research and consult a mortgage professional first to avoid any potential pitfalls.
(photo: zzzack)