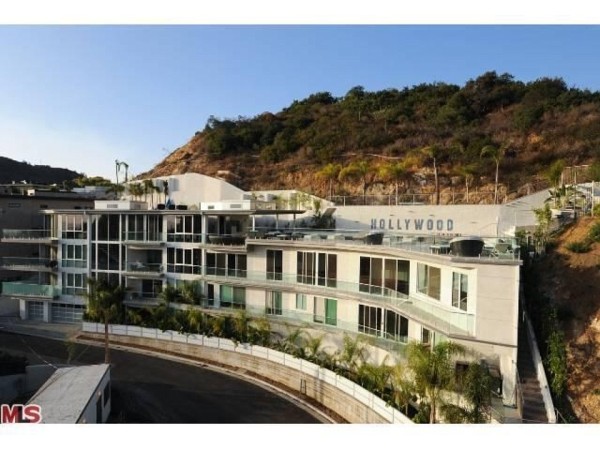 Justin Bieber, whose hard-partying ways drew complaints in Beverly Hills, has reportedly moved into a rental that is the ultimate Hollywood party pad. The home has been used to house "American Idol" contestants, as a luxury fitness retreat for "Destination Fit4LA" and as an "X Factor" house.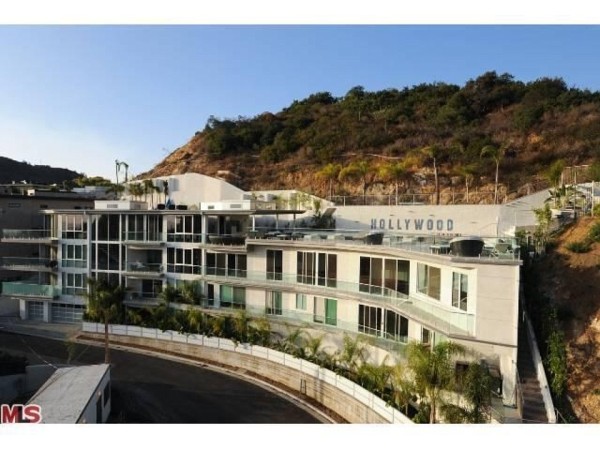 Besides having 16,000 square feet and an amazing view, the home is equipped for Bieber-style antics.
Here are the home's most ridiculous party-friendly amenities, according to the listing, which offered it for rent for $29,500 a month.
1. Three bars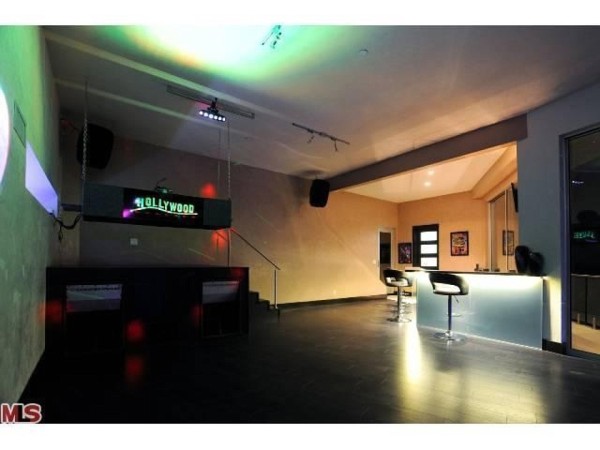 Forget the corner pub. This house has a bar around every corner, and that includes one with "Hollywood" in neon lights.
2. An elevator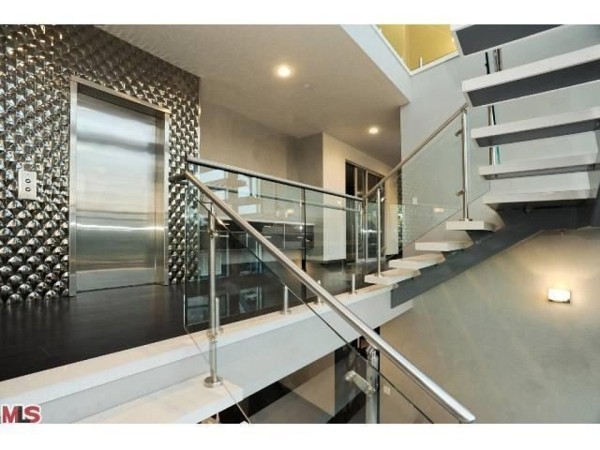 For those nights when you can't make it up the stairs to one of the 10 bedrooms, the home will give you a lift.
3. Lights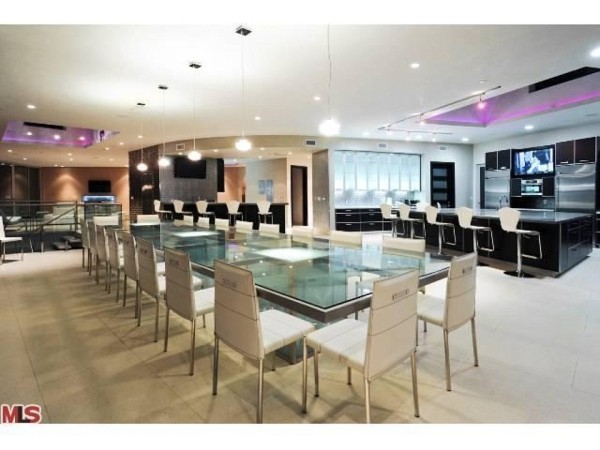 Black lights under the bed. Green lights over the patio. Purple recessed lights over the 20-seat dining table. It's like the Northern Lights in there.
4. Nightclub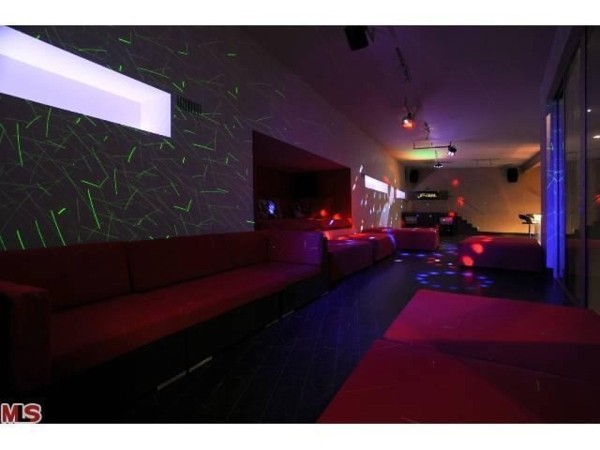 The house comes with an 80-foot-long nightclub, complete with a dance floor, disco lighting and red sofas.
5.  80-foot pool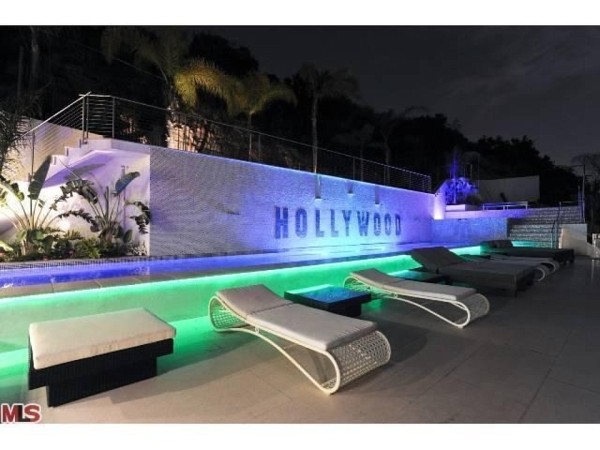 A 4-foot-high glass-tile rendition of the Hollywood sign runs along the length of the pool.
6. Full gym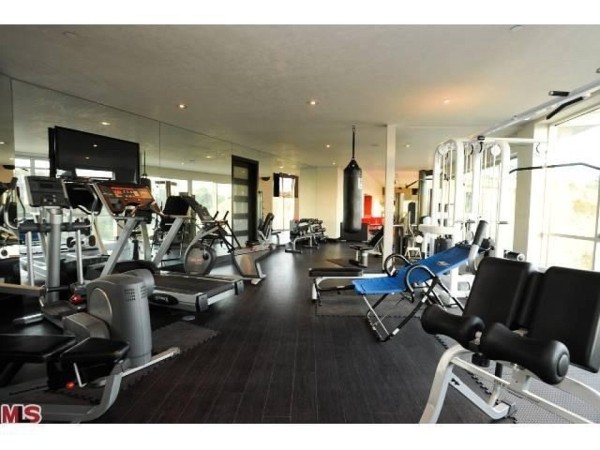 The home's fully-equipped workout space includes a punching bag.
7. Movie theater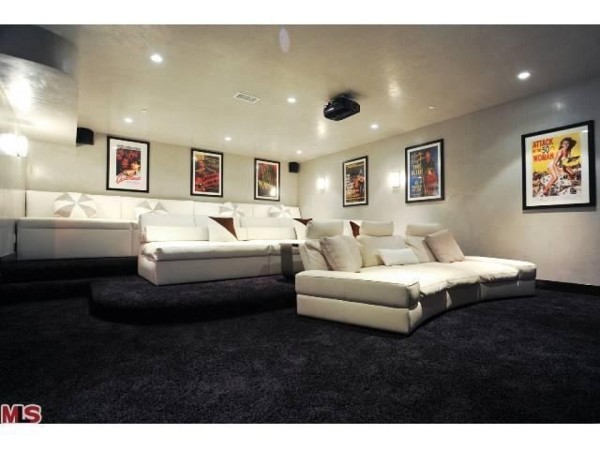 The movie theater has a 160-inch screen and plush seating.
Related:
Emily Heffter, a reporter and writer for Zillow Blog, covers celebrity real estate, unusual properties, and other real estate topics. Read more of her work here.