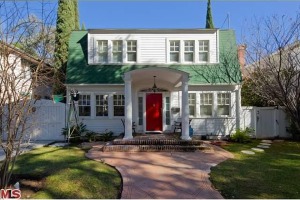 The structural star of "A Nightmare On Elm Street" has morphed from fright-night movie star into a home fit for clean, modern, fear-free living. It's on the market for $2.1 million.
The house that Freddy Krueger haunted was a real nightmare — though not on Elm Street — when Angie Hill bought it in 2006.
Take a look at some of the creepiest real-life homes featured in movies sure to give you the heebie-jeebies.