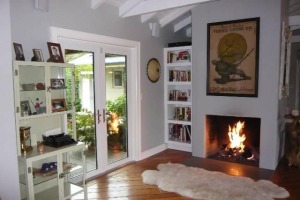 It took a few price cuts, but Ryan Reynolds finally got rid of his Hollywood Hills bungalow.
The couple has cut another tie to their marriage and placed their Los Angeles home on the Los Feliz real estate market for $3.65 million.
Ryan Reynolds' home in Hollywood Hills was recently listed, first with a sticker of $1.69 million before it was chopped $91,000 to its current asking price of $1,599,000.