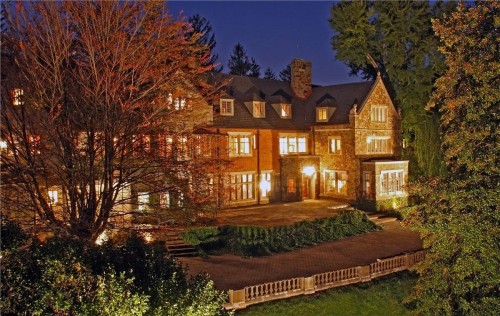 Imagine a NHL rink plus a full-size tennis court. That's the same size as a mega-mansion measuring about 20,000 square feet. To get an idea of how much these homes cost around the country, we've collected a few standouts currently on the market.
Southampton, NY
(undisclosed address), Southampton, NY
For sale: $45 million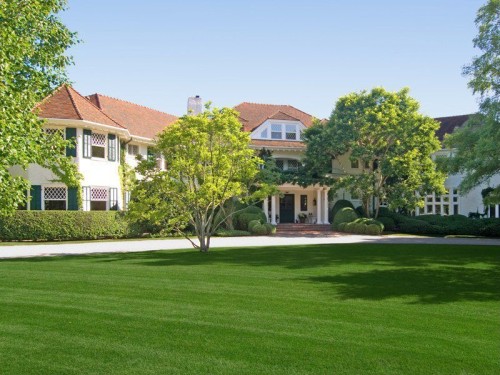 The median Southampton home value is $928,700, but the midpoint home is only 1,951 square feet. For a home nearly 10 times that size, you can expect a price well into the millions. This estate has 12 bedrooms, 12 full and 3 half baths as well as indoor and outdoor pools, a spa, fountain and carriage house.
Los Angeles, CA
10425 Revuelta Way, Los Angeles, CA
For sale: $26.995 million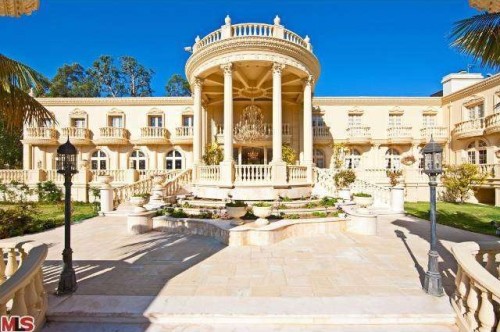 In Los Angeles, living large doesn't come cheap. A 22,900-square-foot, palatial residence with 13 bedrooms, 16.5 baths and 1.7 acres is currently priced at $26.995 million in Bel-Air. This is 833.3 percent more expensive than the midpoint home in the area.
Anacortes, WA
7535 Highway 20, Anacortes, WA
For sale: $9.8 million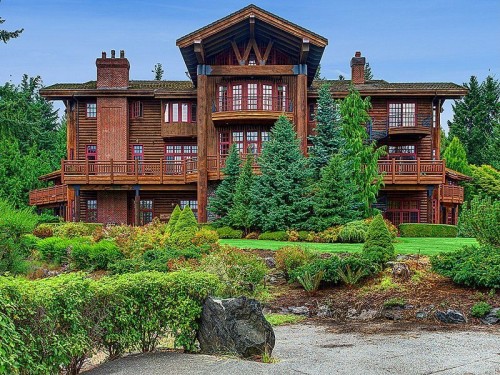 Not only is this Pacific Northwest home 21,764 square feet, it's also located on more than 87 equestrian acres. For $9.8 million, the Scimitar Ranch estate comes with several outbuildings and structures including a private chapel, barbecue pavilion, stables and reception hall.
Rumson, NJ
45 Bellevue Ave, Rumson, NJ
For sale: $4.195 million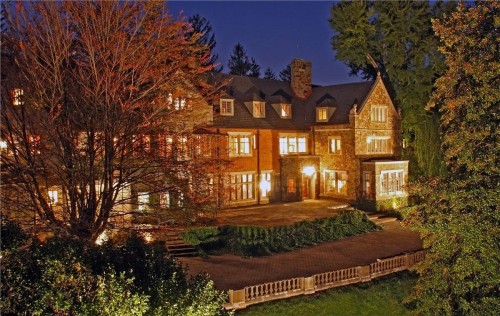 A hidden gem across the bay, Rumson is home to many Wall Street commuters who travel by ferry to the Financial District. At home, they can buy large homes with land for a fraction of what it costs for a similarly sized home in New York City. For $4.195 million, this late 19th-century home has 11 bedrooms and bathrooms, a gourmet kitchen and a library designed by famed American architect Stanford White.
Greeneville, TN
590 Pumpkin Bloom Ln, Greeneville, TN
For sale: $2.5 million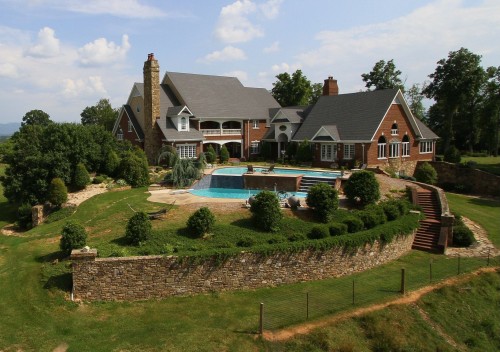 Located about an hour from Knoxville, this country home has more than 21,000 square feet of living space perched above 20 rolling green acres. It also has its own 1950s-style diner and game room, two-level pool and detached 7-car garage — all for $2.5 million.
Related:
Catherine Sherman, a real estate writer for Zillow Blog, covers real estate news, industry trends and home design. Read more of her work here.