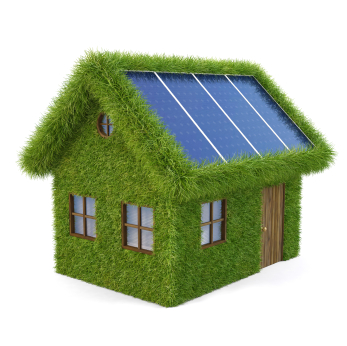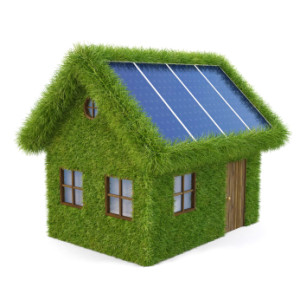 "Going green" is a very popular buzz phrase these days in the real estate industry, with seemingly everyone jumping on the green train. The good news is that green is not just a trend — it's a full-fledged movement and way of life that can help improve everything from your health to your bottom line.
And, with the exception of perhaps only Kermit the Frog, many celebrities believe it's quite easy and essential to be green in their own homes, businesses and lifestyles.
What it takes to be green
The standard for going green is LEED, or Leadership in Energy and Environmental Design, a certification system of the U.S. Green Building Council. LEED-certified buildings are designed to lower costs, conserve resources, reduce waste, create a healthier living environment and qualify for various regulatory breaks and incentives.
LEED can be applied to new construction as well as existing homes, and there are financial benefits for both, including utility savings and greater attractiveness to prospective owners and tenants. More information on LEED can be found here.
If you'd like to green your routine in your own existing single-family home, pursuing a formal LEED certification would most likely be overkill, but the principles behind LEED are very helpful in finding green inspiration. Some steps you can take include:
Switching to low VOC (volatile organic compound)  paints.
Using compact fluorescent light bulbs or light-emitting diodes (LEDs) instead of incandescent bulbs.
Installing low-flow toilets and other plumbing fixtures.
More tips can be found on the U.S. Green Building Council's Green Home Guide website.
Green celebrities
Now that you know what it means to be green, here's a peek in to the lives of some of the greenest celebrities around.
Ed Begley Jr.
The undisputed king of green is Ed Begley Jr. This actor, director and producer's Platinum LEED-certified home near Los Angeles is completely powered by solar energy and has its own website. Recently green buddy Jason Mraz dropped by and sang a song on the solar rooftop, with various green tips thrown in the mix. Begley is known to arrive at Hollywood events on his bike and has even authored two books on going green at home: "Ed Begley Jr.'s Guide to Sustainable Living: Learning to Conserve Resources and Manage an Eco-Conscious Life" and "Living Like Ed: A Guide to the Eco-Friendly Life."
Brad Pitt
Brad Pitt's zeal for the environment doesn't often make headlines, but the actor's quiet advocacy for environmental causes has not gone unnoticed. His Make It Right initiative, founded in 2007, focuses on building affordable yet sustainable homes for people in need, including residents of New Orleans' Ninth Ward, who were displaced by Hurricane Katrina. Pitt has personally raised $10 million for the fund.
Cameron Diaz
With a passion for a carbon-neutral lifestyle and transit, Diaz was one of the first celebs to drive a hybrid car. She also contributed to "The Green Book," a compilation where various celebrities shared their green living tips, and she hosted "Trippin," a show about eco-adventures that aired on MTV.
Other green celebs include actors Harrison Ford, Adrian Grenier and Orlando Bloom and the Dave Matthews Band, which runs totally green concert tours.
Related:
Samantha (Sam) DeBianchi is a Realtor and founder of DeBianchi Real Estate. Her expert real estate advice and straightforward approach can be seen and heard on FOX Business. Always keeping it REAL, you can follow Sam online on Twitter and Facebook.
Note: The views and opinions expressed in this article are those of the author and do not necessarily reflect the opinion or position of Zillow.