Zillow Chief Economist: 'Negative Equity Has Heavy Effect on First-Time Home Buyers'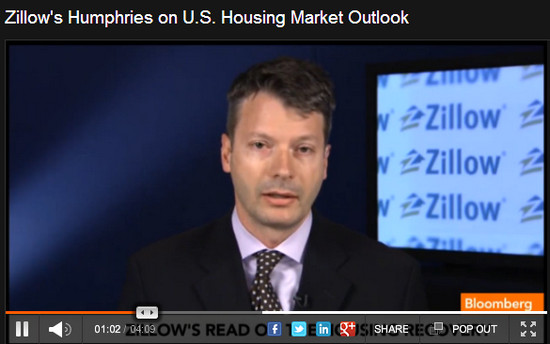 Zillow Chief Economist Stan Humphries appeared on Bloomberg this morning to discuss Zillow's latest negative equity report. Zillow's data shows that 22 million homeowners (44 percent) are "trapped" in their homes, and can't sell because of little or no equity. This is leading to inventory shortages, particularly in the lower price tier of homes.
Watch Stan discuss how high rates of "effective" negative equity across the country are impacting the housing market.