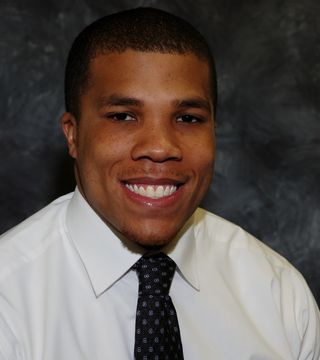 Experienced Mortgage Banker putting customer needs first. As a mortgage banker, not broker,I can provide my clients certain advantages that are not available to most other loan officers.
FHA,VA,HUD,CONVENTIONAL, JUMBO, REFINANCE, SHORT SALE, REVERSE MORTGAGE
NMLS:881649
7293-MLO
* I'am your mortgage consultant,providing excellent customer service by putting the customer interest first!
*My job is to
educate my clients on what exactly a mortgage is! and what it can do to build the financial stability that you deserve!
*First Integrity has consistently been recognized as one of St. Louis' strongest mortgage bankers. As mortgage bankers, not brokers, First Integrity can provide our customers with certain advantages that are not available from most other mortgage companies


Personal contact with on-premise underwriters who have lending authority for:
o Conforming Conventional Loans
o FHA (we're a direct-endorsed approved lender)
o VA (we're a VA automatic approved lender)
o MHDC (we're an MHDC certified lender)
o Private portfolio loans
Loans and closings are processed, approved and prepared by on-premise personnel
First Integrity uses its own funds for closing
Saint Louis and Illinois


Born and raised in University City, Mo


Mizzou Class of 2011 Alum (Economics)
Runner and fitness enthusiast

Follow my blog
http://vicmortgagestory.wordpress.com/

Follow me on twitter
https://twitter.com/victhebanker

... see more
Victor Brown-Roberson hasn't created any Boards yet.