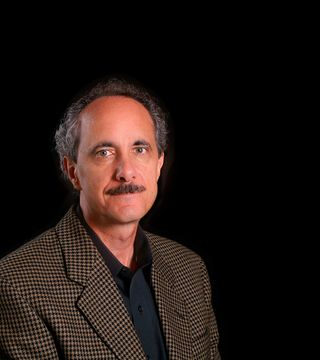 I have been a Realtor in the Lake Oconee area since 1989, which encompasses Greene, Putnam, and Morgan Counties.

LanguagesEnglish

New Construction HomesLakefront HomesOff Water HomesResidential HomesSpec Homes built for the lake!Starter Homes

GeneralI Live By the Golden Rule!I have been a Realtor in the Lake Oconee area since 1989. I began fishing at Lake Oconee in 1981, shortly after the lake was impounded in 1979.Needless to say, I have seen a lot of changes since this time. My goal is to find my loyal clients the perfect property, which will suit their needs - regardless of who has the property listed ''For Sale'.I am also a registered appraiser (Inactive), so I can help to determine the best value for properties.I consider myself a real estate consultant to help clients find the best property to suit their needs.Patience is a virtue, and I have no problem being patient in taking time to help my clients to find the best property for their needs.Reputation is everything! I will not ruin my reputation, which I have spent years developing, by being dishonest with anyone.Win Win is what I strive for in this business. I want everyone to walk away happy at closing time with no suprises.Lake Oconee is my home; therefore, I want to see smiles on clients faces when I see them at the grocery stores and restaurants after the sale.

CredentialsMember Lake Country Board Of RealtorsBBA General Business - Georgia Southern Univ.Full Time Realtor Since 1989Georgia Licensed Registered Appraiser - InactiveEmarketing Specialist

QualificationsFull time Realtor since 1989.Registered Appraiser (Inactive)I have been fishing at Lake Oconee since 1981, so I know the lake very well.Over 300 closed sales.Over $42,000,000 in personal sales.Extremely knowledgeable about all properties currently on the market, as well as properties that have sold in the past.Available 7 days a week.Return phone calls and emails promptly!FREE Monthly Lake Oconee Property Report sent to clients via email for constant updates for the Lake Oconee area.Christian Realtor unwilling to do anything just to make a sale!

SpecialtiesNew HomesComputer Technology Advanced & OrientedLakefront PropertyLake LotsAcreage TractsResidential HomesLakefront HomesForeclosure HomesInvestment Properties1031 Tax Free Exchanges

ExpertiseResidential HomesForeclosure Home SalesLakefront Property - Homes and LotsAcreage TractsFishing on Lake OconeeComparative Market Analysis of properties to determine a market value.Investment properties.Unique marketing ideas utilized such as aerial photography

Awards
2012 Lake Oconee Living Magazine Readers Choice Best Real Estate Agent
Realtor Of The Year 2009 Lake Country Board Of RealtorsActive Life Member of the Million Dollar ClubPhoenix Award WinnerMember Coldwell Banker's International Diamond SocietyColdwell Banker University Certified Emarketing SpecialistColdwell Banker Diamond SocietyColdwell Banker Sterling SocietyColdwell Banker International President's CircleSales Award

Specialty marketsRelocationVacation/SecondFirst Time BuyersLuxury PropertiesFarm & RanchNew HomesBuyer RepresentativeConcierge ServicesLot/LandRecreationalE-ProRetirement
AKENT hasn't created any Boards yet.