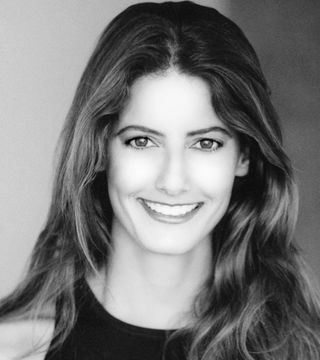 With a customer-centric approach to business, Amy Cimetta measures her success by her clients' satisfaction. "It's about putting my customers first. I get a clear understanding of their goals and then I set a plan in action to achieve them. It's about communication. I keep them updated on the market, the competition, negotiation tactics, pricing strategies, and buyer and seller psychology. It's about feedback. I ask for input and reactions,
ensuring that I am meeting my clients' needs. It's about empathy. If I truly understand my clients' perspective, I can better represent their interests. It's about a work ethic. Ultimately, I am committed to exceeding my clients' expectations."

Amy's family background in real estate taught her to appreciate the value of owning property. "My grandfather bought hotels and office buildings. My father even grew up living in one of the hotels! My parents continued the tradition. They purchased fixers that they renovated to rent out and eventually sell. They applied the same concept to the homes we lived in. They found good deals, and improved on them to build equity and future value."

In an effort to maintain the highest level of service, Amy is committed to continuing education. She has her MBA in Marketing, multiple Real Estate designations, and she regularly attends seminars and classes to keep up on the latest market trends and technologies. Her background in sales and account management has fine tuned her negotiating and customer service skills.

It's the combination of all these elements that enables Amy to skillfully handle each real estate transaction. "Buying or selling a home is a huge financial and emotional endeavor. I'm honored to work with people during one of the most important events of their lives. I can't imagine doing anything else; I love what I do."

Degrees & Certifications
MBA, Marketing & Communications
Quality Service Certified
Certified Distressed Property Expert
Senior Real Estate Specialist

Memberships
National Association of Realtors
California Association of Realtors
South Bay Board of Realtors

Recent Classes & Seminars
Short Sales
Estate Planning
Green Homes
Risk Management
FHA Loans

Charitable Work & Contributions
I donate a percentage of each of my commissions to the Children's Miracle Network. I volunteer with LA Works. I visit underprivileged children once a week at a transitional housing facility to help foster a healthy, nurturing environment.
... see more