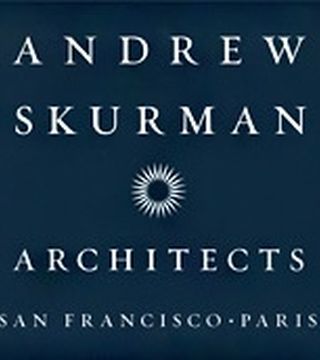 Andrew Skurman Architects
Andrew Skurman Architects, based in San Francisco, designs some of the most striking, sophisticated and architecturally appealing custom houses and interiors being built today. The firm specializes in residences inspired by the classical architectural traditions of French châteaux, Mediterranean villas and Georgian country houses. We draw from our extensive architectural library of European & American design and work closely with our
clients to identify historical precedents that meet their needs, tastes and lifestyle.

Our goal is to create houses of quality and substance that embrace the spirit of homes built generations ago. Our design process is supported by collaboration with distinguished and well-respected contractors, interior and landscape designers, lighting and audio-visual experts, and other consultants, resulting in the discreet integration of modern comfort and conveniences into a traditional setting.

We are committed to designing LEED certified houses and incorporate green strategies on all of our projects whenever possible.

Andrew Skurman Architect has also entered the hospitality design field, designing the new Pelican Hill Resort on the Newport Coast. Mr. Skurman has worked on a number of other major hotel commissions, including serving as project designer on the Century Plaza Hotel Tower in Los Angeles, now the St. Regis; as well as the renovations and additions to the Beverly Hills Hotel.

Homes designed by Andrew Skurman Architects have been featured in numerous publications such as Architectural Digest, Period Homes, House & Garden, Southern Accents, Maison Française, The New York Times Magazine, Western Interiors, California Homes, California Home & Design, C Magazine, San Francisco Magazine, This Old House, and The Robb Report. Work by the firm is also included in the books Napa Valley Style (Rizzoli, 2003) by Kathryn Masson and San Francisco Style (Chronicle Books, 2004) by Diane Dorrans Saeks.
... see more